Posted by Charlotte Wasylik, aka Prairie Birder,
Nests can be very hard to find in the spring, summer, or even fall. On the prairies, the best time of year to look for birds' nests is actually in the winter. I've come across quite a few nests when I go birding in the woods during the winter months. Nests stand out more easily when there aren't any leaves in the way to do an excellent job of hiding nests during the nesting season. Without leaves, though, it's almost as if the nests are in plain sight.
Here are some photographs of nests I've found in the past few month; as a reminder, I live on a farm a few hours east of Edmonton. I'm not sure which species built some of them, so if anyone knows it would great to find out.
I found this nest in a small Scotch Pine in our shelterbelt. My guess is an American Robin,
I know this is a Black-billed Magpie nest, they are the easiest to find,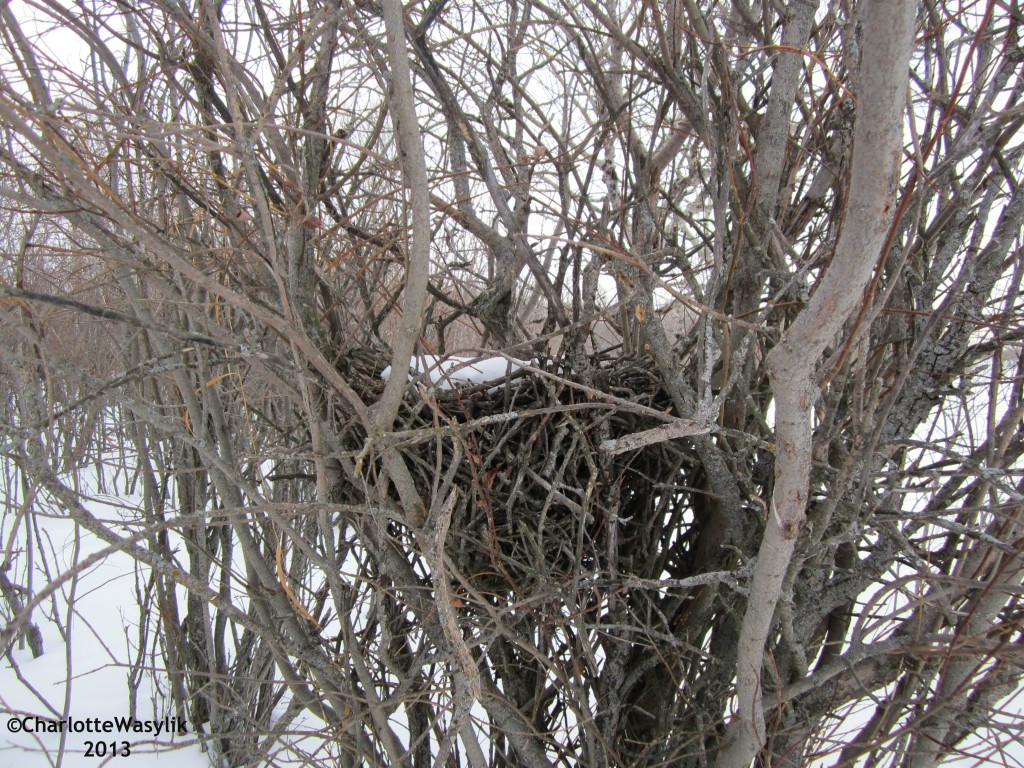 This nest is about one foot above the ground and is quite small,
Here is what I believe is a Hairy Woodpecker nest,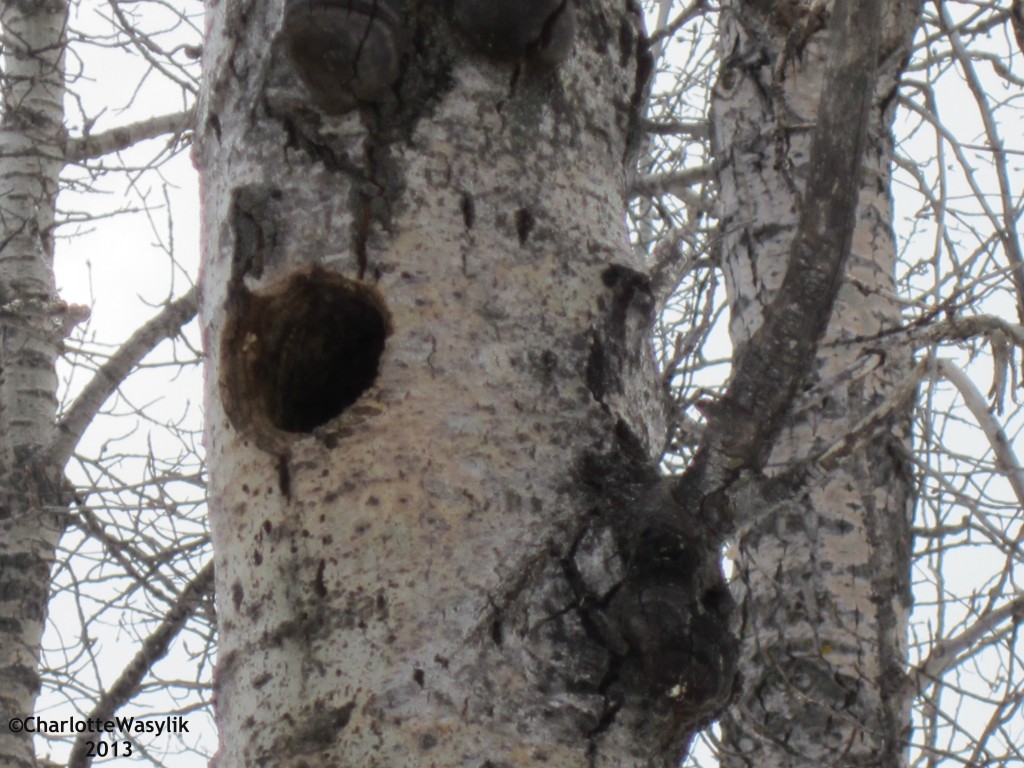 I found this small nest about three feet above the ground in a bunch of willows,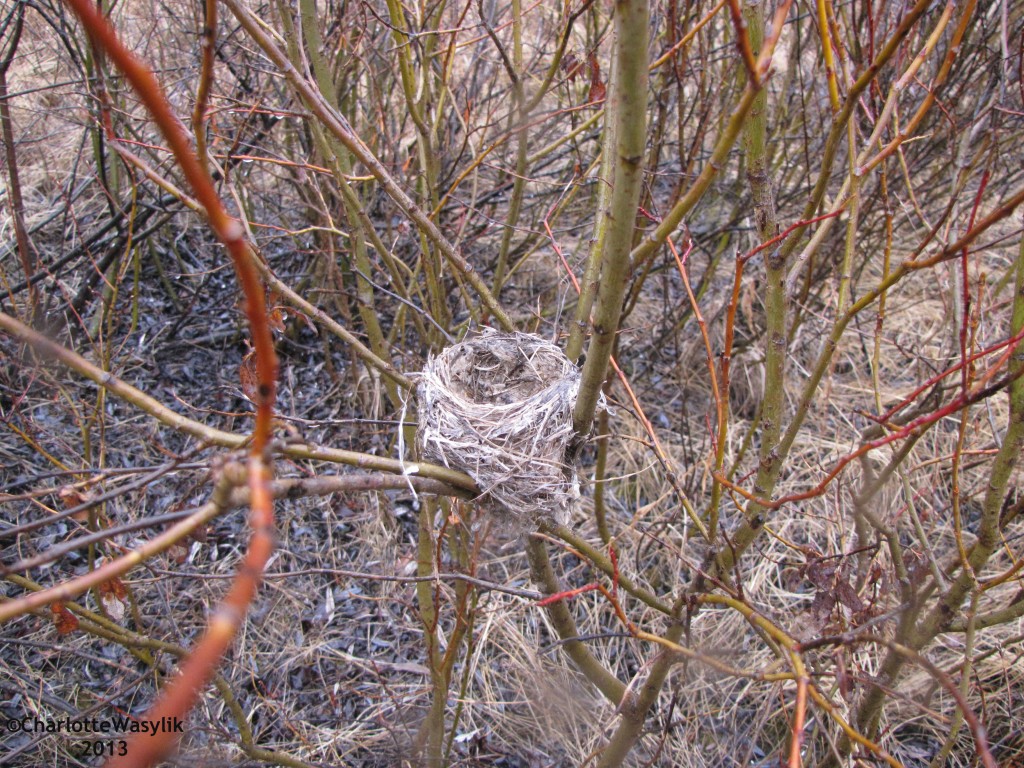 I found this nest is in a bunch of saskatoon bushes,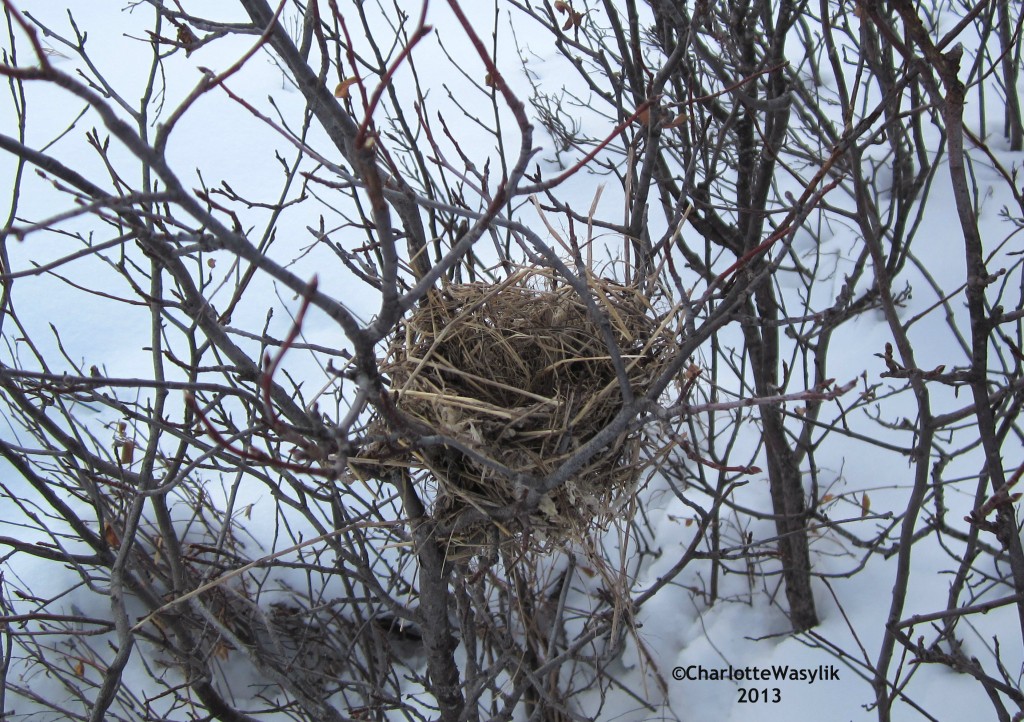 I found this nest in the same group of willows as the other one, but this nest is a little larger,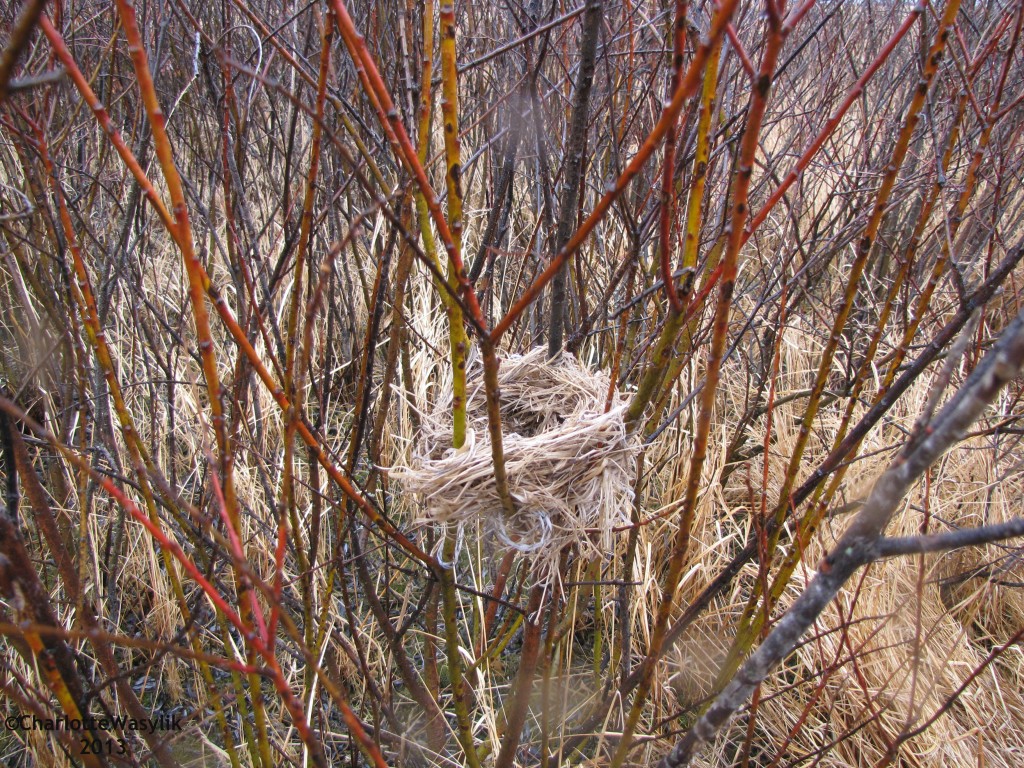 If you have a post about winter nests, I'd love to read about it and see your photographs, so leave a comment linking to your posts!