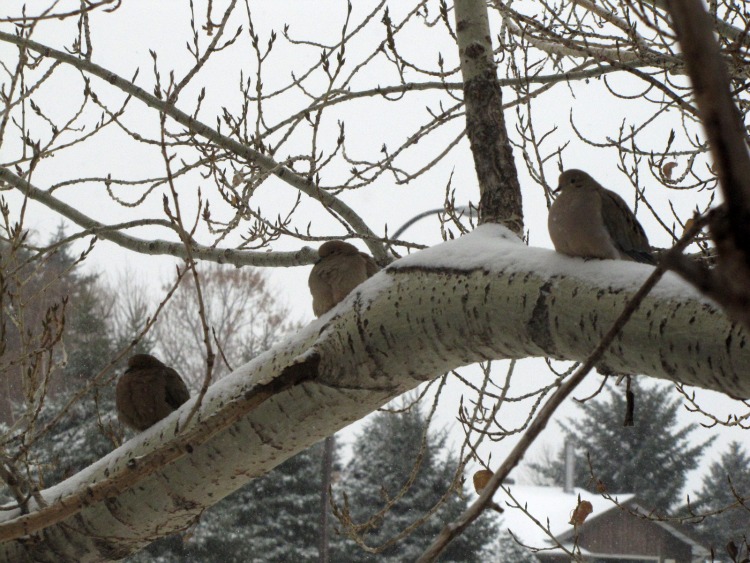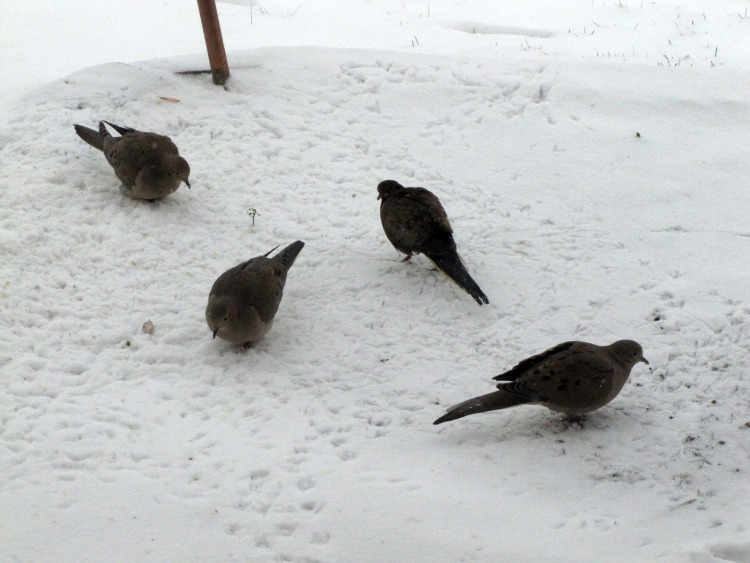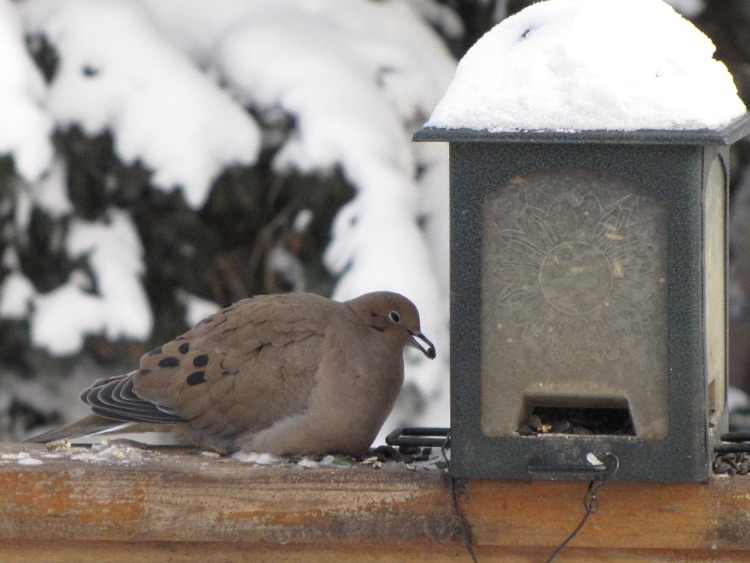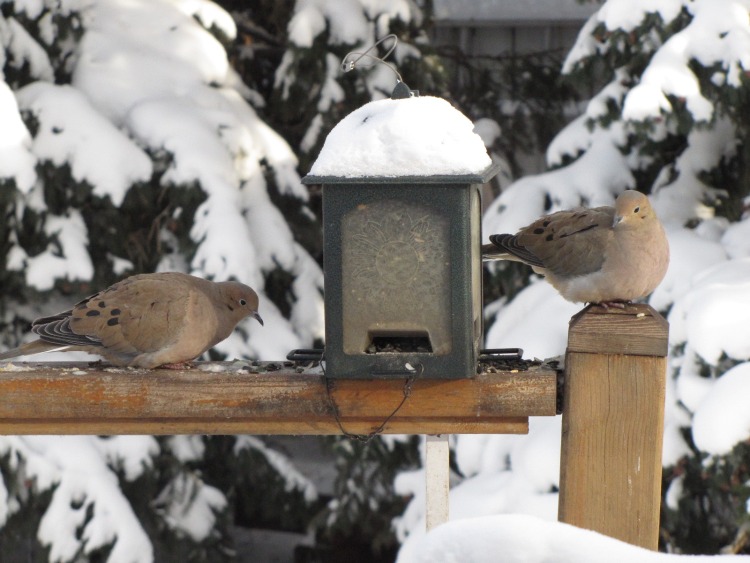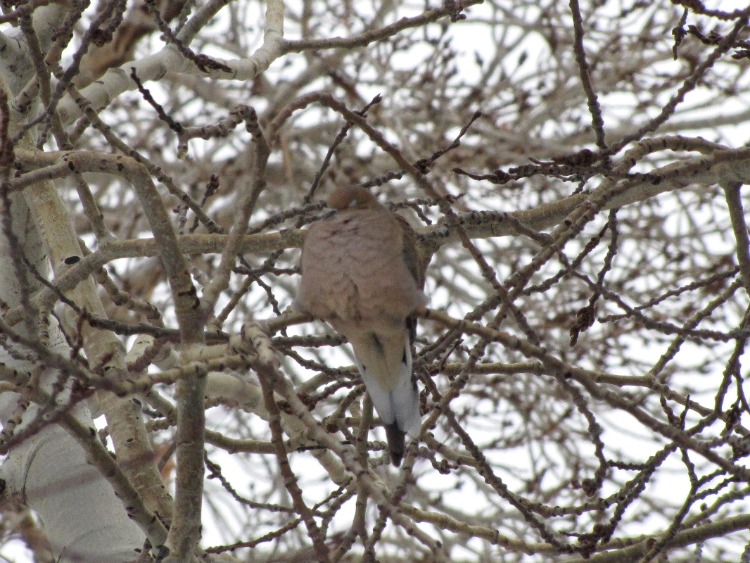 Last winter, I had three mourning doves overwinter in my southern Alberta yard. This is no small feat in an area where the temperature dips down to -30C a few times a winter, but they survived.  This past summer, I had four young doves in the yard on a regular basis. It appears they liked it so much that they too, decided not to migrate.
I've actually no idea if these four include the three intrepid survivors from last year or not. I only know I now have four doves to worry about instead of just three.
While these winter doves tend to cause quite a stir among the city birdwatchers, they are not the only mourning doves overwintering in the province. There are also reports of American robins, killdeer, scaup, ring-necked ducks and an American dipper. I'm convinced these birds are trying to tell us that the week of bitterly cold temperatures we had this month was the worst we'll get this winter.
But just in case, can anyone tell me how to build and heat a dovecote?
Update Dec 9, 2010
The Alberta Winter Bird List has just been updated for this year. Apparently mourning doves have overwintered in this province for the past seven years. I do believe they are here to stay!