It's so nice to have birding friends.
Last Saturday, my husband and I were sitting at home wondering which direction to go looking for birds. Our March weather is extremely fickle, so we were gauging our chances of heading out to the mountains when the phone rang.
A friend had just made a wonderful sighting at the local bird sanctuary about ten minutes from our house, and was kind enough to pass it on. We quickly poured our tea into go cups, grabbed camera and bins, and headed out the door.
Can you see what we were so excited about?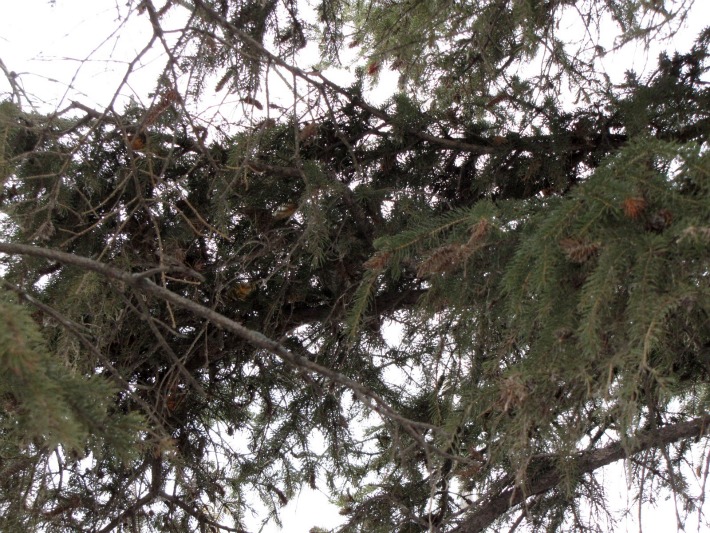 Look closer…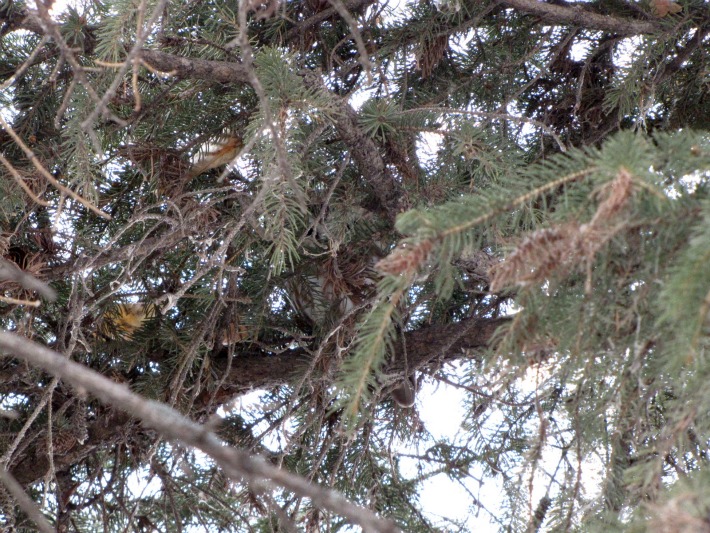 How about now?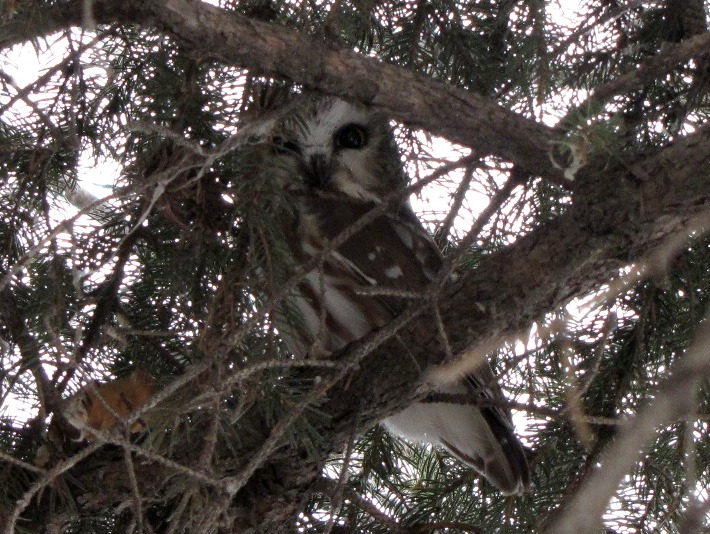 That was one well hidden saw-whet owl. I asked Bob how on earth he had ever seen it, and he said the black-capped chickadees, red-breasted and white-breasted nuthatches had shown him there was something in the tree. He had to make more than a few circles around the spruce to find it, but I'm very glad he did!