Welcome back to our Toronto backyard.  The lazy days of Summer got even lazier as unfortunately there was another mishap in our household.  Angie had a broken foot in the Spring.  Me (Rob) ended up with 2 broken ribs in July along with some nasty scrapes and bruises.
We spend much of the Summer at home enjoying our backyard birds and we are always grateful for the creatures that do visit us, only this Summer it's even more so for me.  They've been helping me through my recovery, keeping me entertained.
Here are some of the recent backyard sightings…
A family of Black-capped Chickadees joined us. This young one enjoyed our chair bath, visiting it often.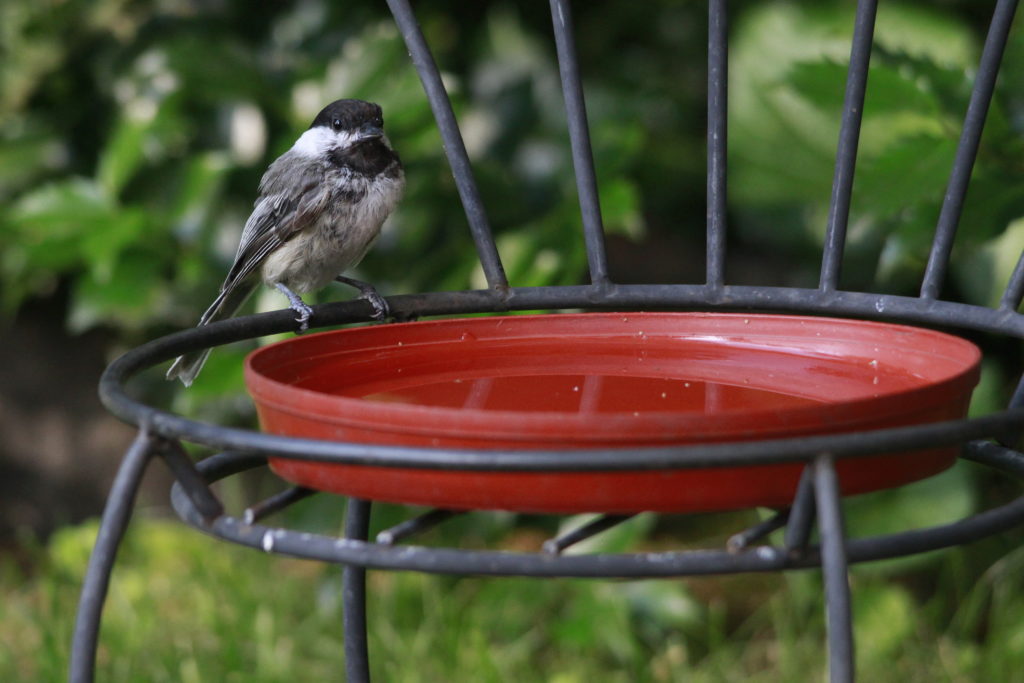 No shortage of young American Robins this Summer.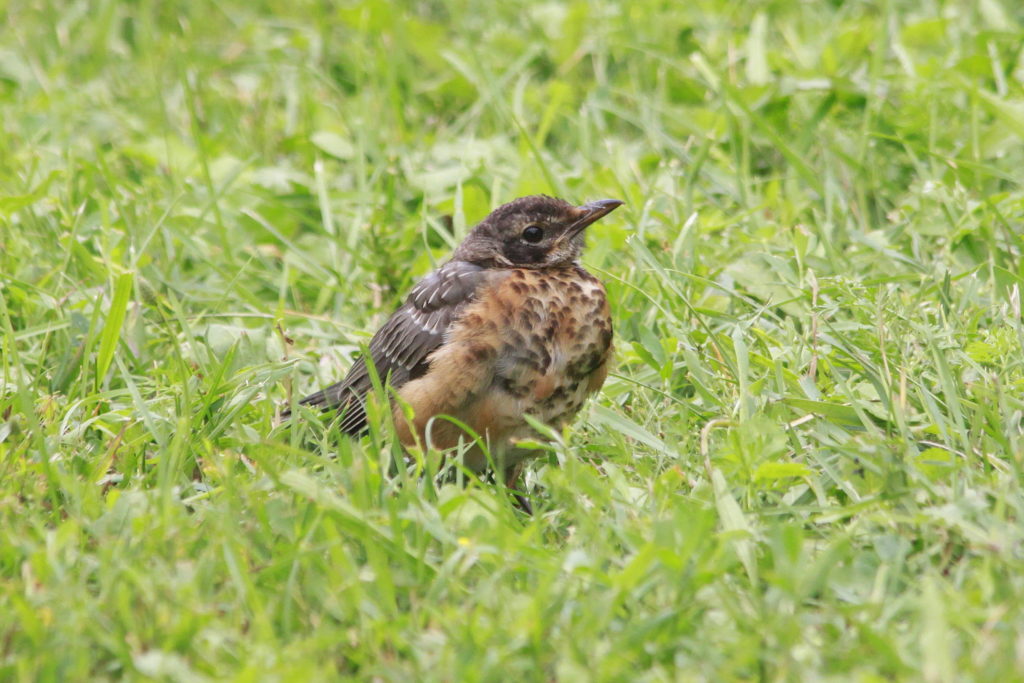 How many Robins can you spot in this photo below?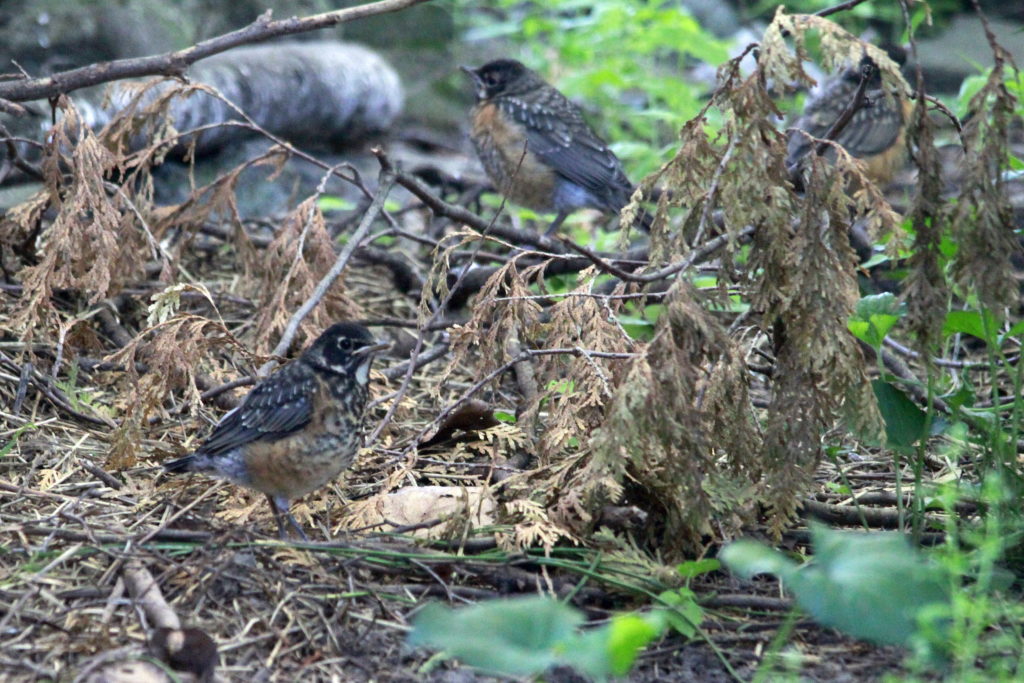 "Grackle City" with a few families also coming in.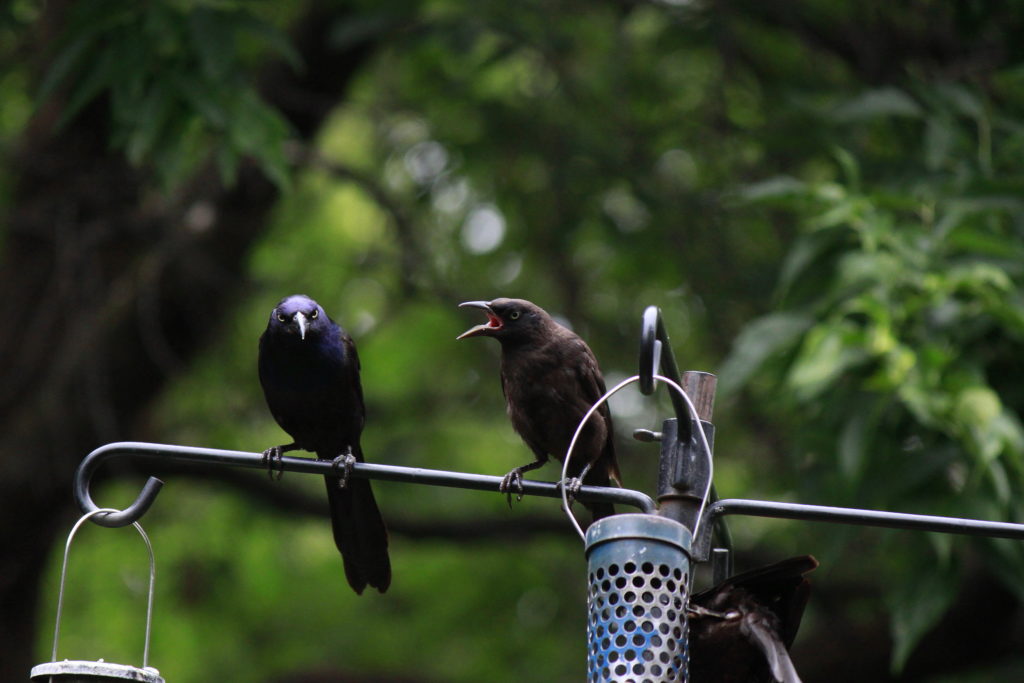 I think this has been our best year for the number of Northern Cardinals and young with 2 families and 4 or 5 young birds fluttering about.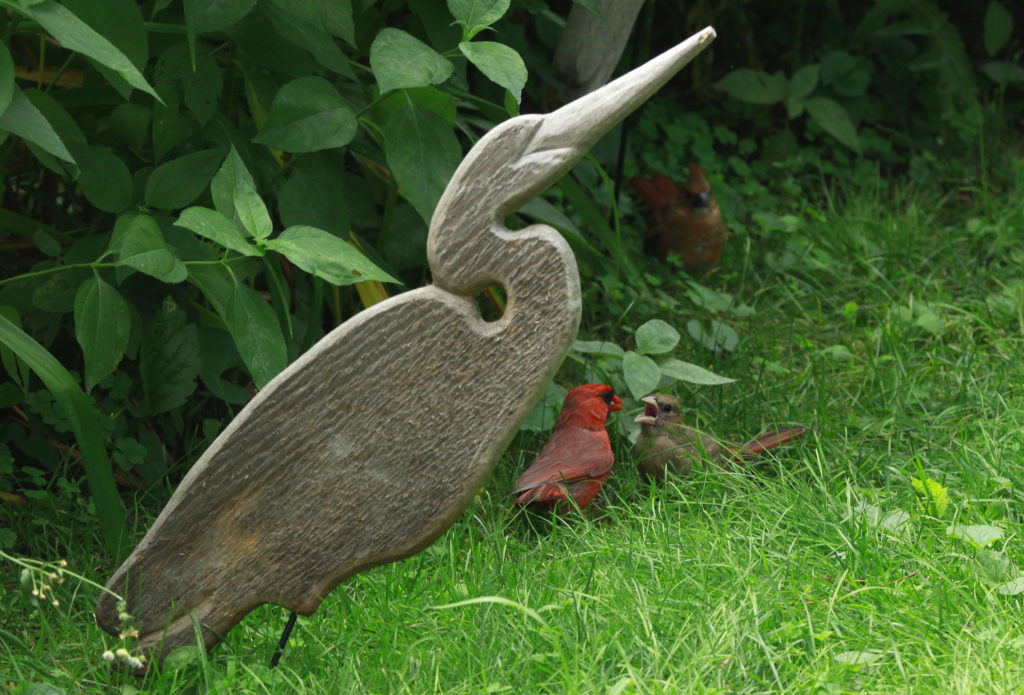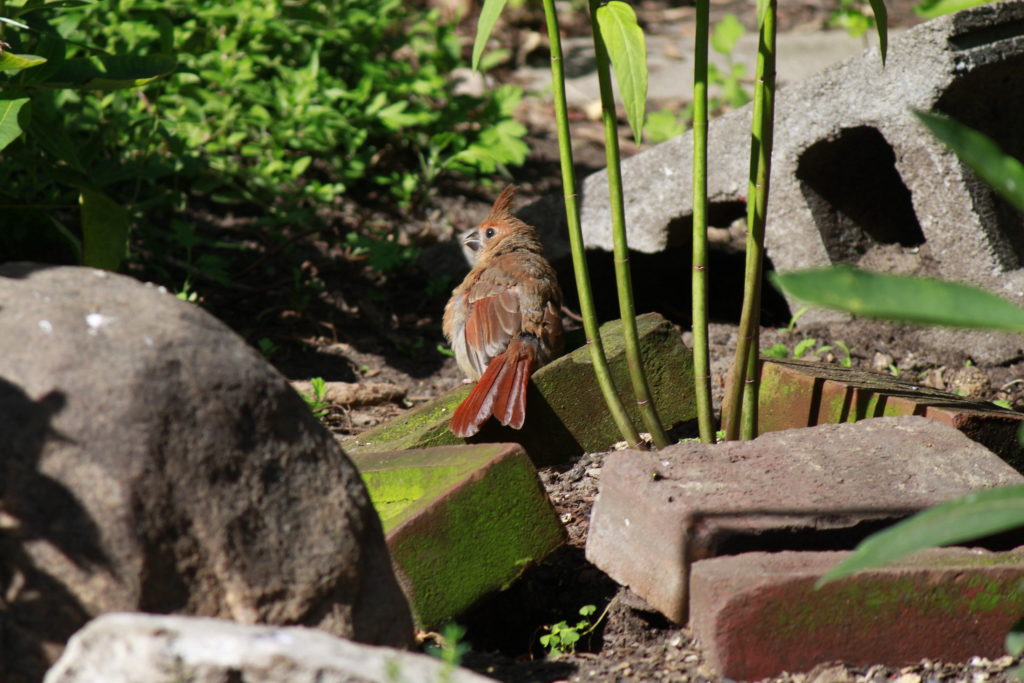 What's a Toronto backyard without a few House Sparrows?
Just seconds out of the nest.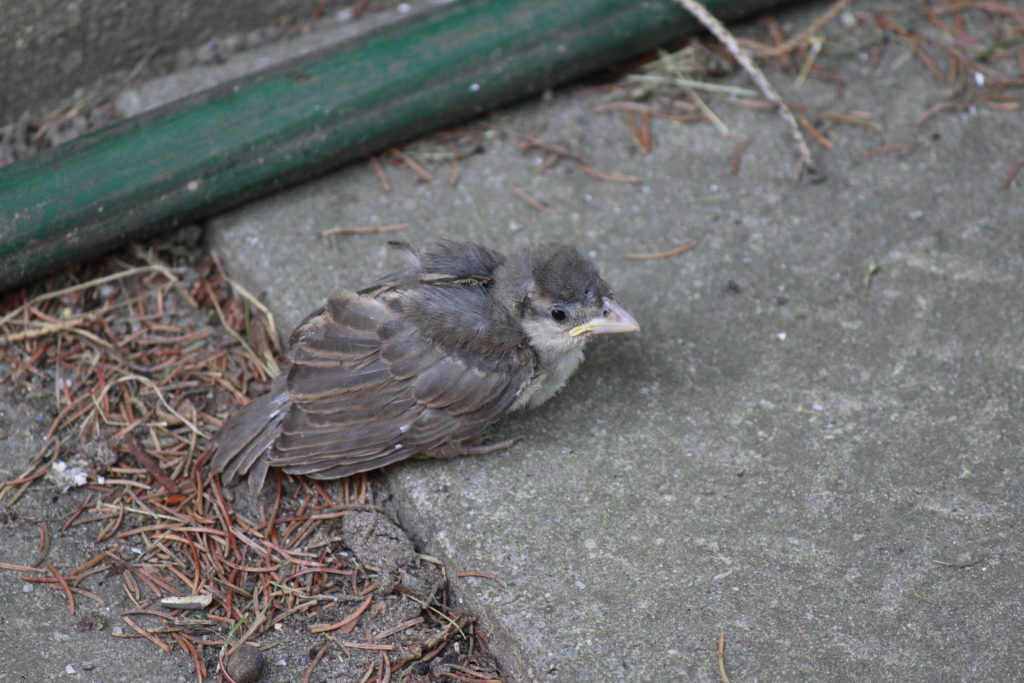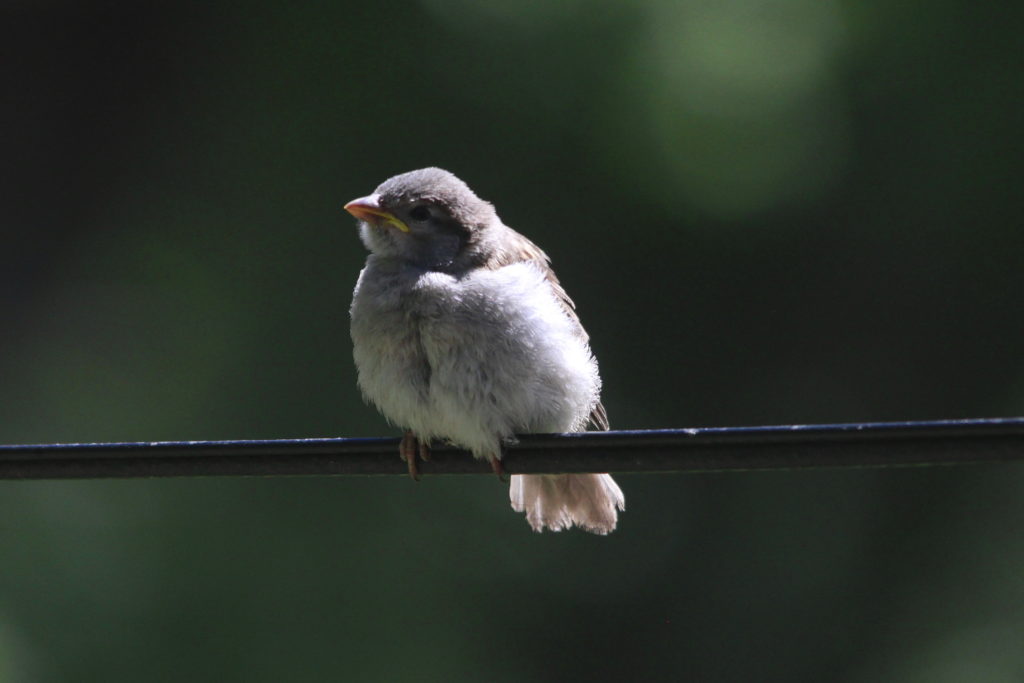 A nice surprise was this young House Finch. We've not seen much of this species in a while.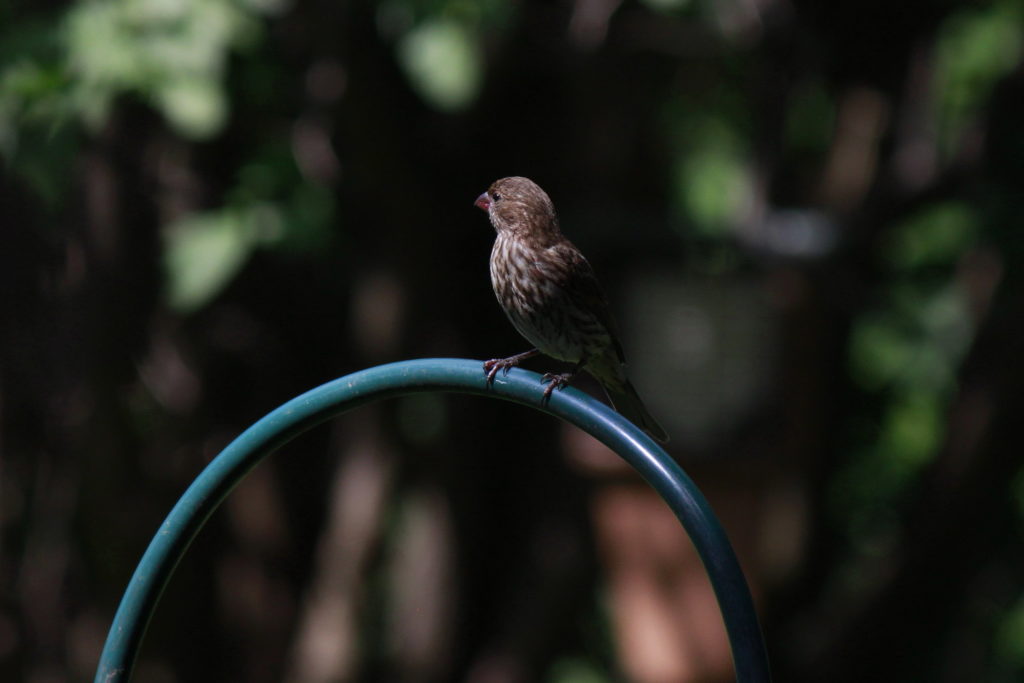 We always get a few young Red-winged Blackbirds coming in with their parents.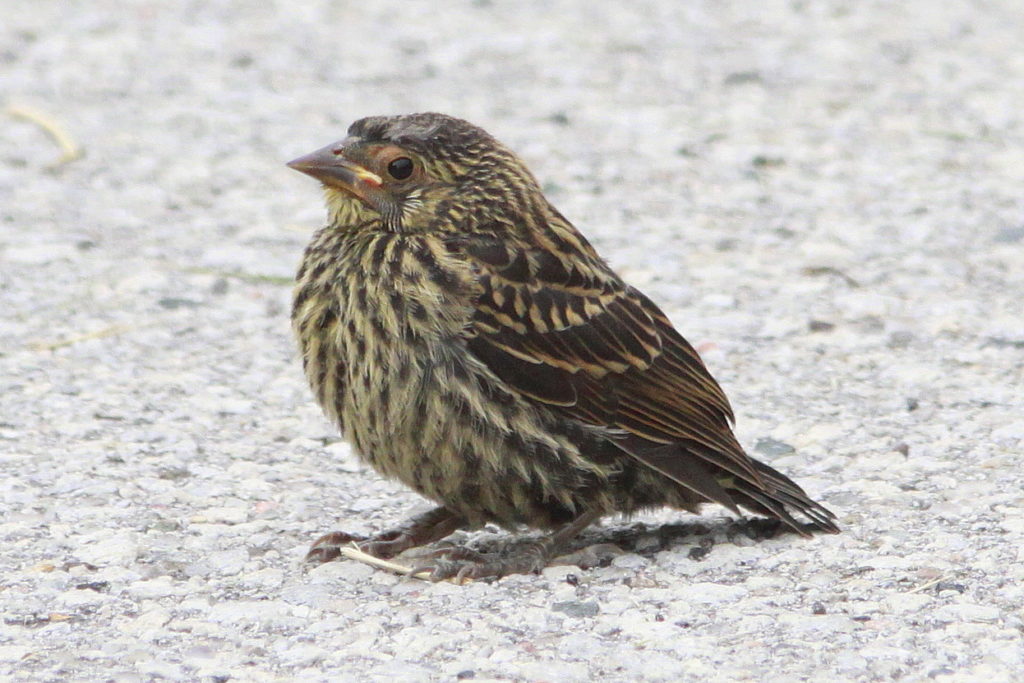 Of course we have some young mammals too.
We enjoy watching the young Raccoons explore the backyards.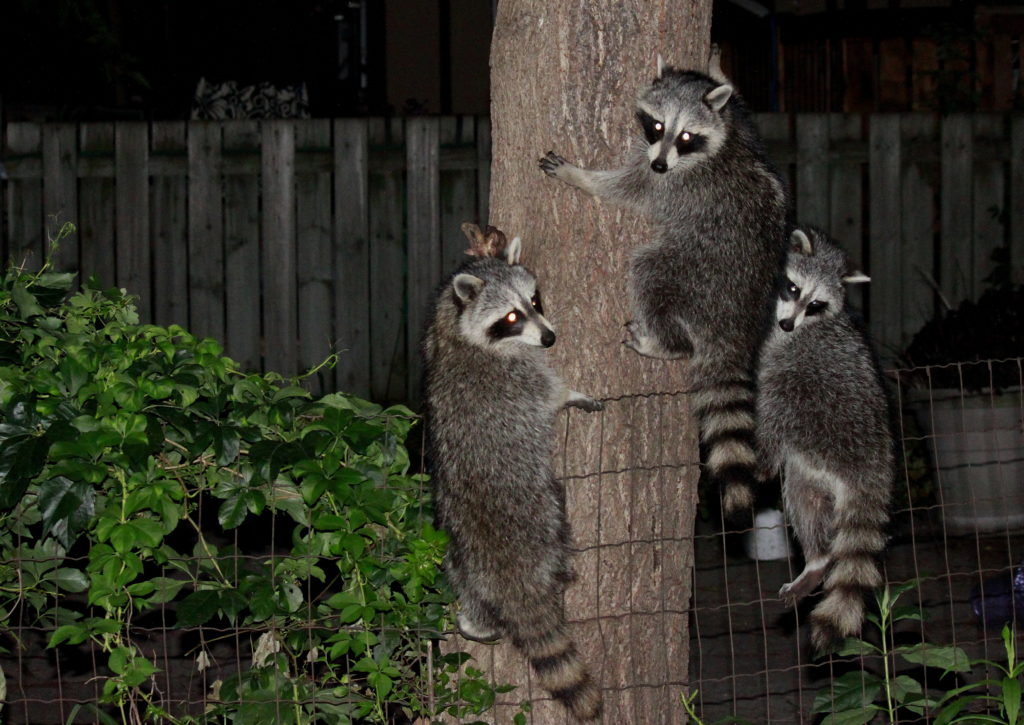 We also have a trio of little Skunks wandering about.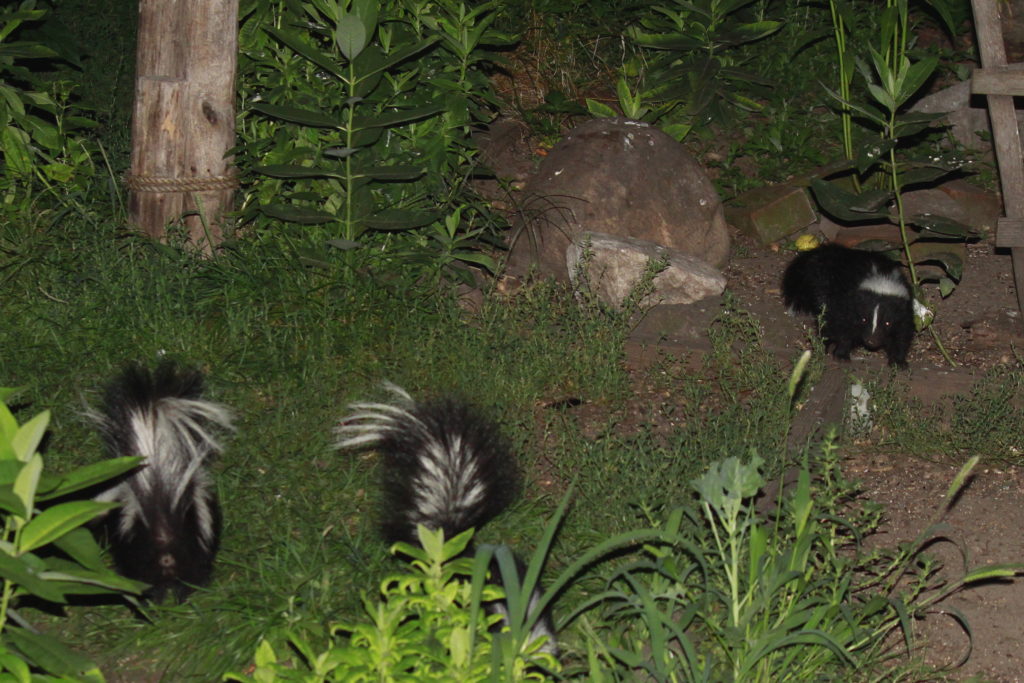 But back to the birds before I end this blog… not too far from our backyard, we were fortunate enough to have a pair of Northern Mockingbirds nest. Two of the three eggs hatched and both birds fledged.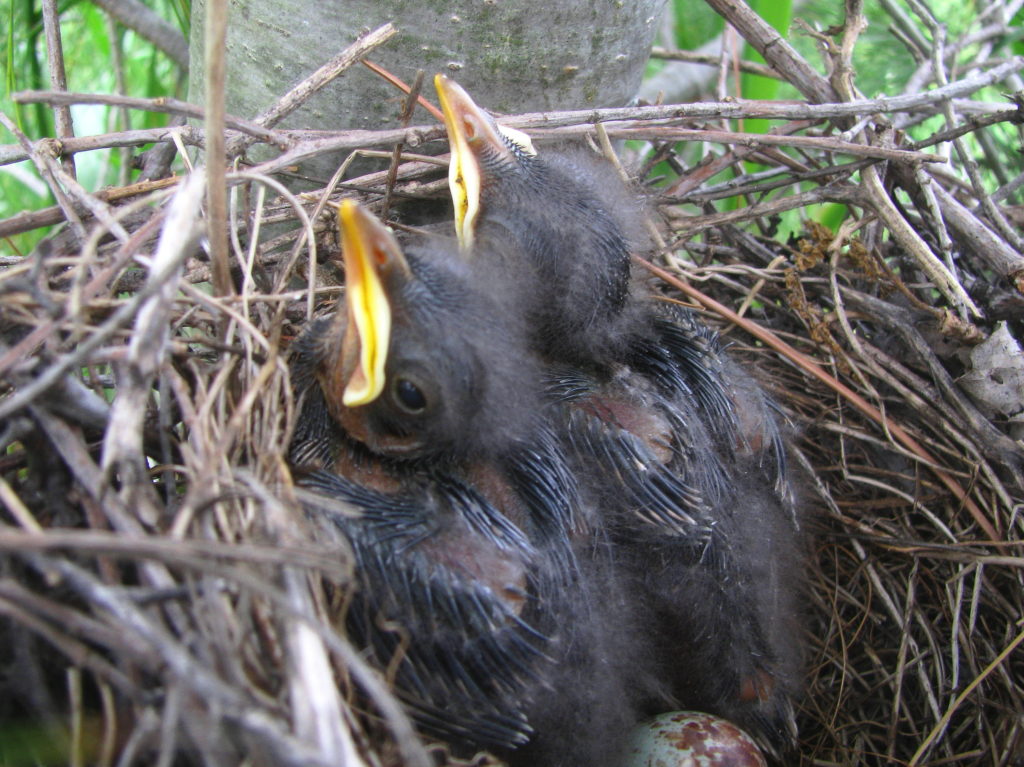 "Feed me!"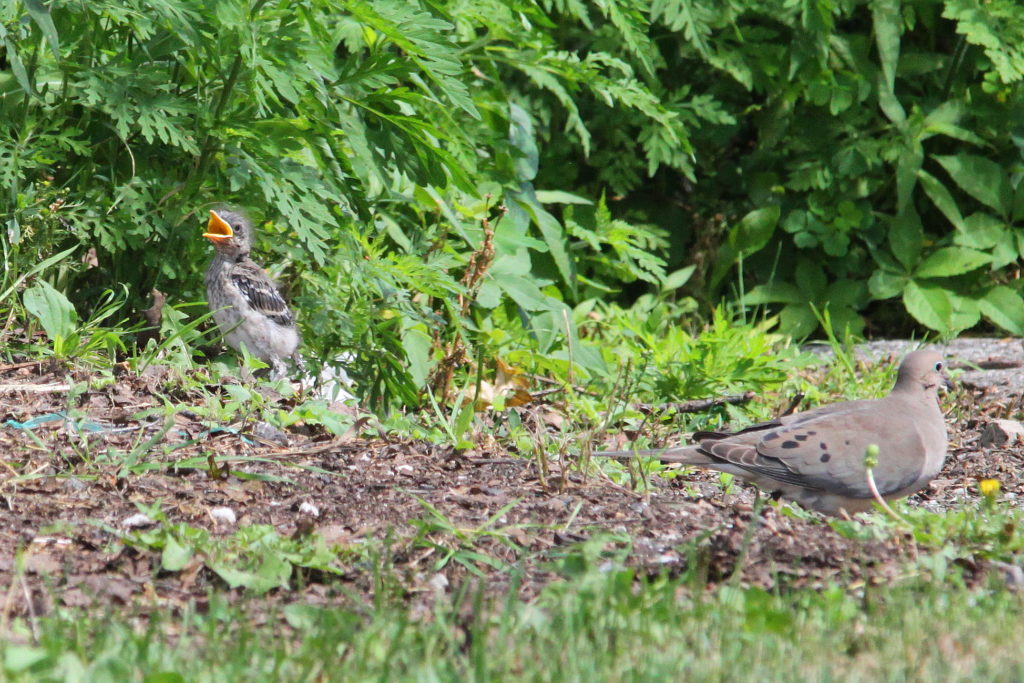 This Brown-headed Cowbird was raised by a pair of Baltimore Orioles.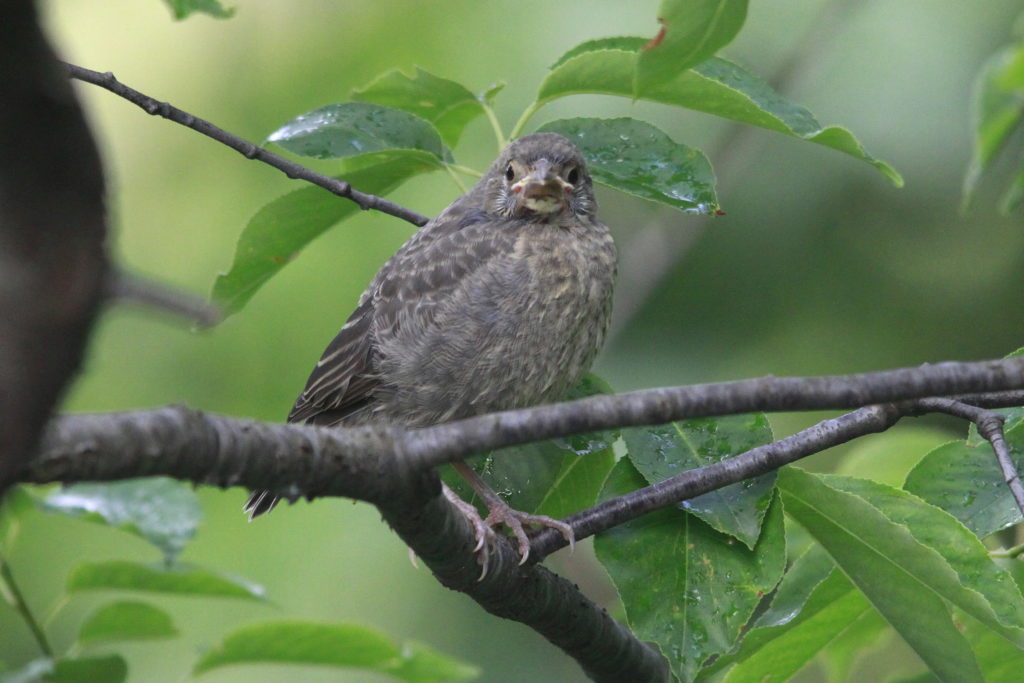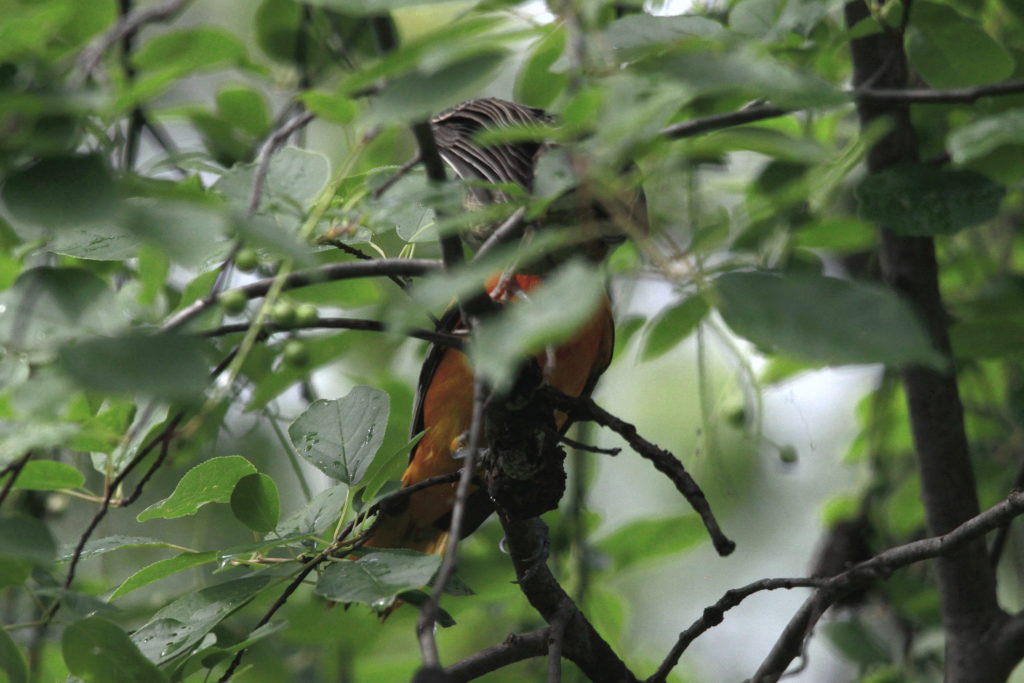 And last but not least, Indigo Buntings nested very near our home too!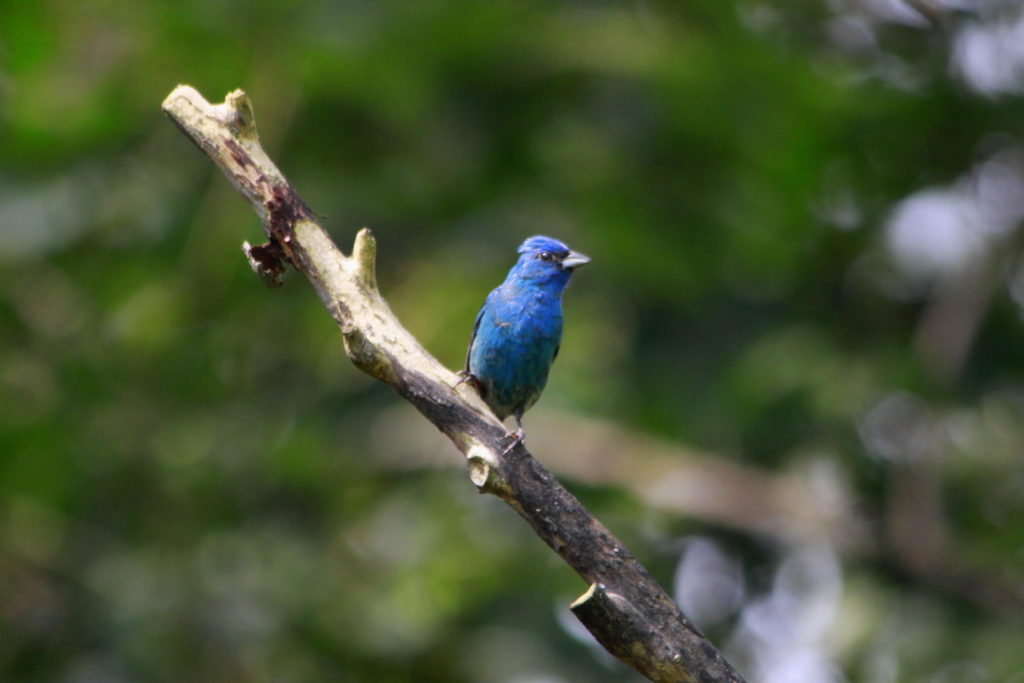 I watched these 2 give dad a good chase throughout the area.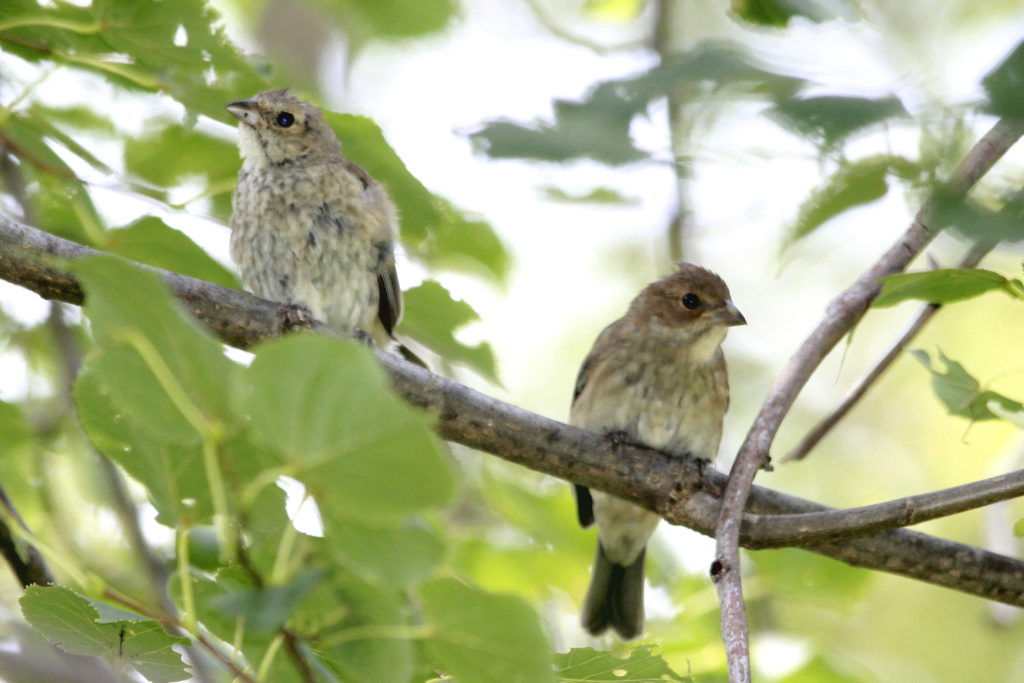 We really are blessed with the amount of bird species in such close proximity to our home, as is so many others throughout the greater Toronto area. We just have to open our eyes and ears to what really is around us.