The breeding and nesting season is just around the corner, and in most parts of Canada, birds that nest in boxes have already started to look for the perfect box to build their nest in.
Putting up a nest box in your yard or along a fence line is a great way to attract birds that normally nest in woodpecker holes or other cavities. It's good for the birds, and it's very entertaining to watch the birds feed and take care of their young.
Last week, on a nice sunny day I spent all afternoon cleaning out our 17 existing boxes and hanging up five more. I walked along the fence line of our pastures and fields using our calf sled to move everything.
If you are setting up new boxes, make sure you have all the tools you'll need, such as a cordless drill, and screws, (which I prefer because it's easy and fast), screwdriver, or a hammer and nails if you prefer. The tools and the new boxes,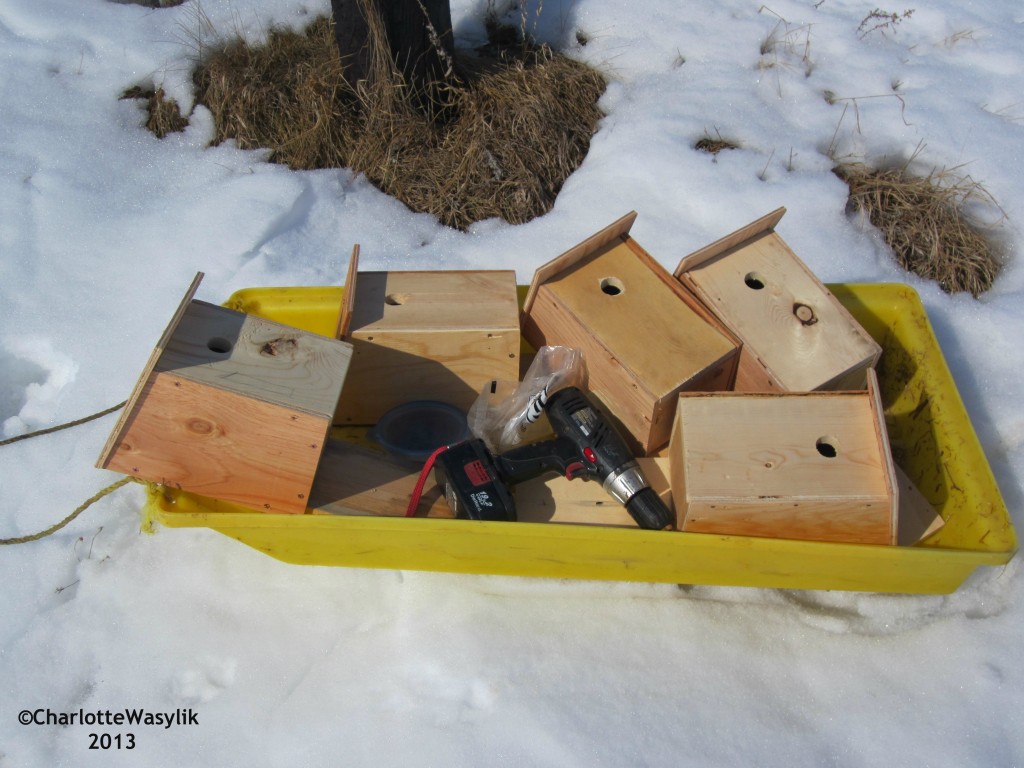 Take a friend along. Here is Lady keeping watch and keeping me company,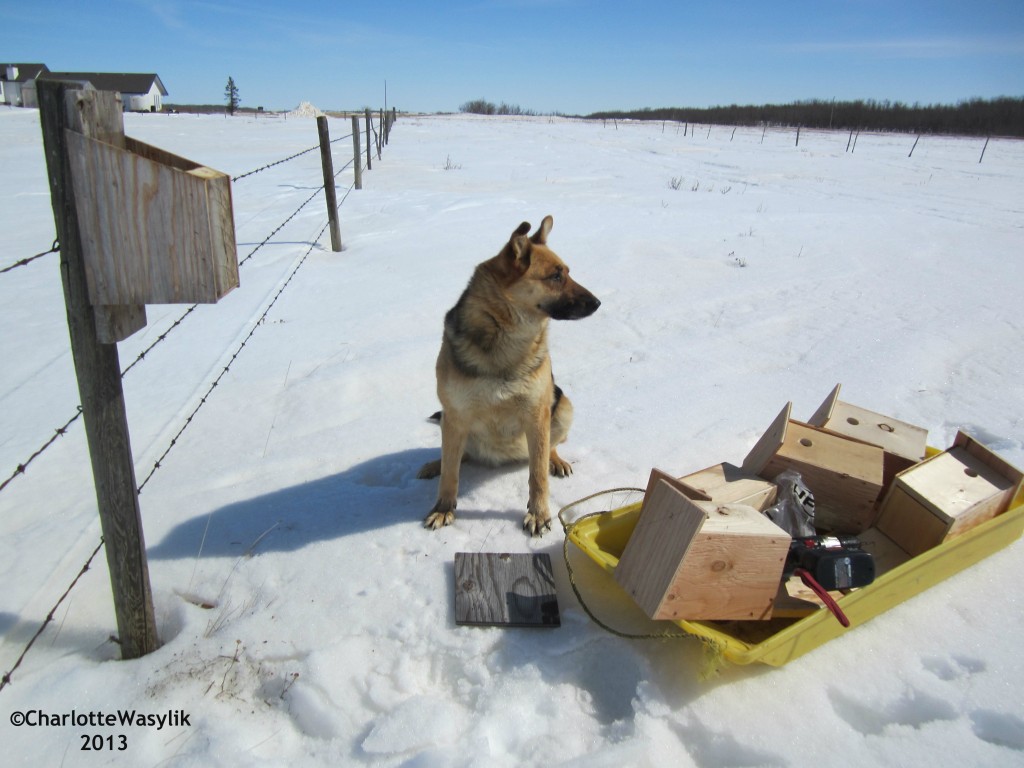 Be sure to clean out the old nests from the last nesting season. An old Tree Swallow nest from last year,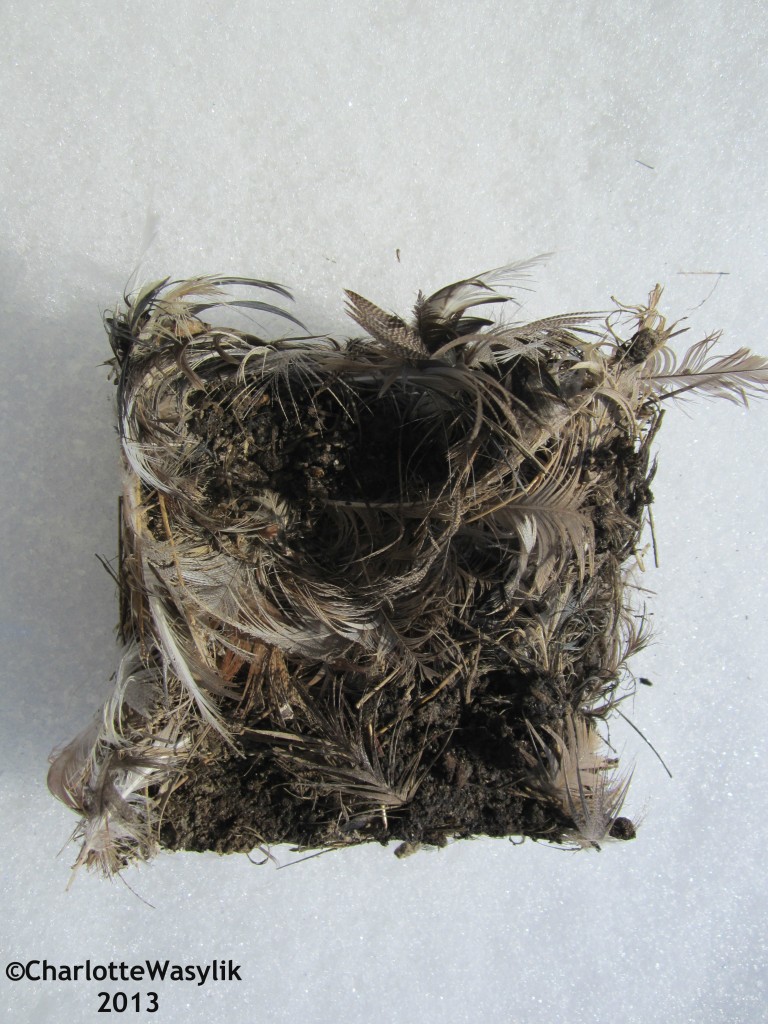 One of the new boxes,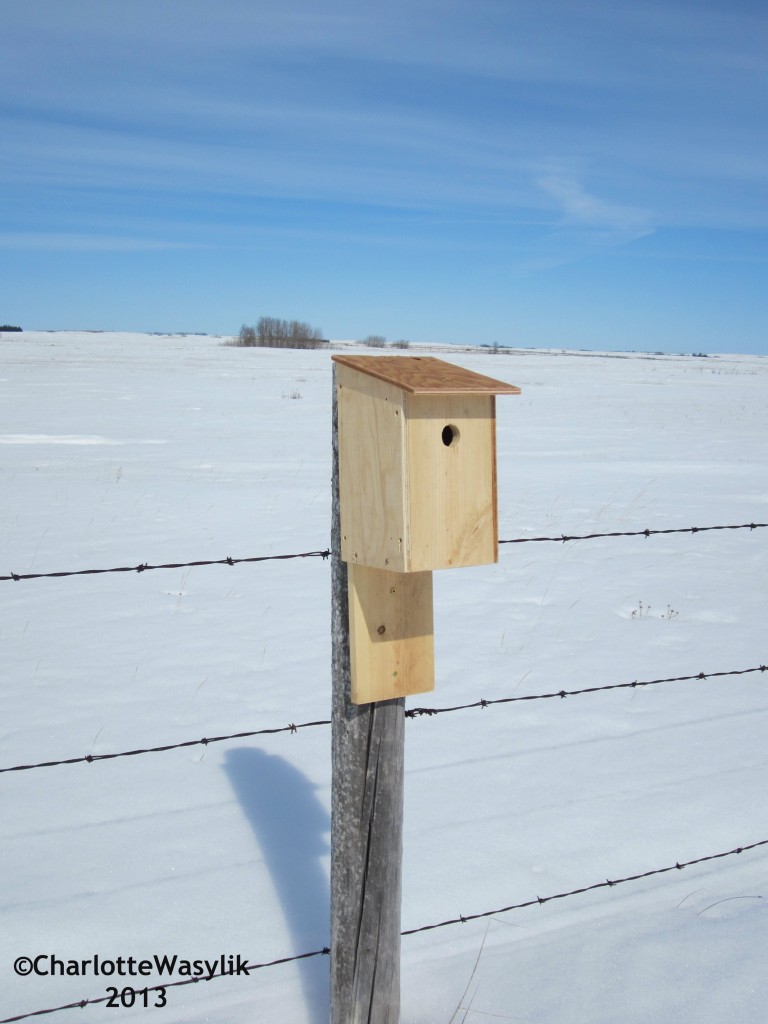 And now the boxes are ready for the birds to return and raise their young!