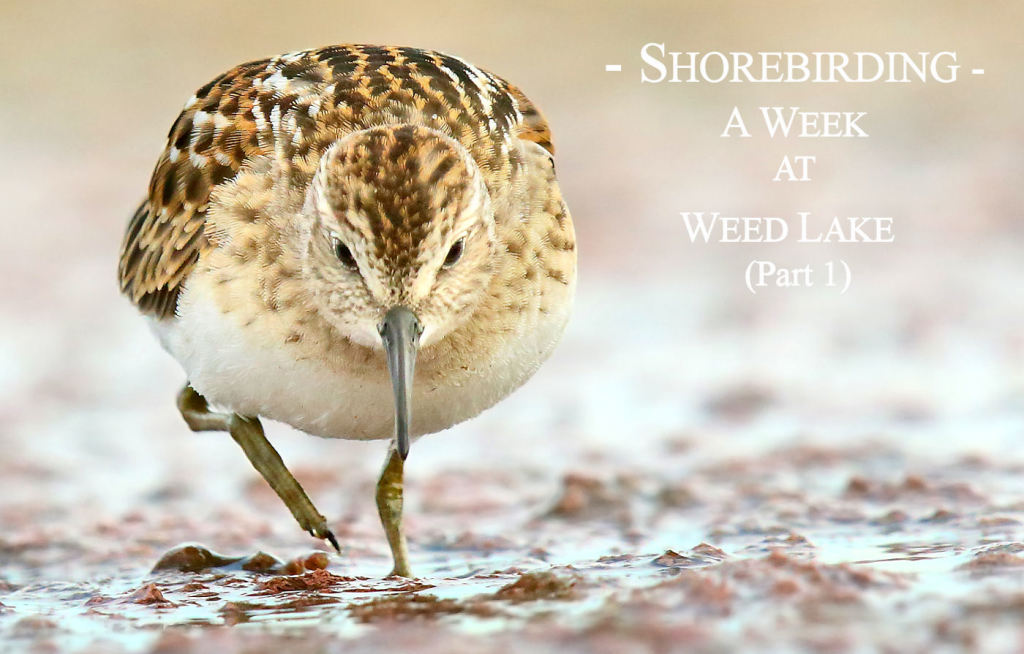 I started birding and bird photography in earnest in early 2012, and each subsequent year I've made mental notes to check out certain places at certain times to try and see certain migrants that might be passing through southern Alberta. Up until this year, one glaring omission from my photo archives has been the shorebird family, in particular sandpipers.
So I was determined to make an extra effort in 2014 to see & photograph as many 'peeps' as possible. After abysmal results in spring (either through 'life commitments', weather, or other something else), I happily did a lot better on the fall migration as the birds headed south and stopped over at Weed Lake, just east of Calgary. Indeed, all of the photos below were taken at this birding mecca in the last weekend in July and first weekend in August.
Some of my most enjoyable moments from the shorebirding experience came from photographing a number of 'life birds', as well as the excitement of going through all my shots at the end of the shoot and learning to ID them all and finding little gems that I'd missed whilst busily shooting away.
And after selecting a nice spot on the shoreline & laying down with the sun at my back, it was exciting to wait and see what variety of birds would come by. By finding a well-covered spot I found almost all birds were oblivious to my presence (my technique also worked on fellow birders as on several occasions I could see and hear other photographers and birders wandering around me with no idea I was there!).
Other highlights included the time I had hundreds of phalaropes chasing down sandflies in front of me…
…and when Spotted Sandpipers would come sprinting by only a few feet away stopping intermittently to bob their tails up and down…
…and before I knew it a mixed flock of Pectoral, Least and Semipalmated Sandpipers would land close by and start foraging.
All these highlights more than made up for the less fun parts of shorebirding – namely having to crawl over some 'questionable' shoreline areas (Weed Lake used to receive the treated sewage from the local town of Langdon!), the very variable summer weather that would go from bright sunlight to overcast to even thunderstorms!
Another 'fun' moments was while I was lying on my belly one morning and I had a vole duck into my coat pocket! Mind you, it could be a lot worse if I was down south – no snakes, venomous spiders or alligators to worry about in Alberta!
As you can tell, for this month's blog I've focused on my target birds – the sandpiper family. However, for my next monthy blog, I'll share my other shorebird images (avocets, stilts, plovers, etc) and talk more about the techniques and gear I use to get these shots and provide a few tips based on my experiences to date.