(My blog is a little late this month as I was off enjoying the warmth of the Mexican sun…and chasing all sorts of wondrous tropical birds too!)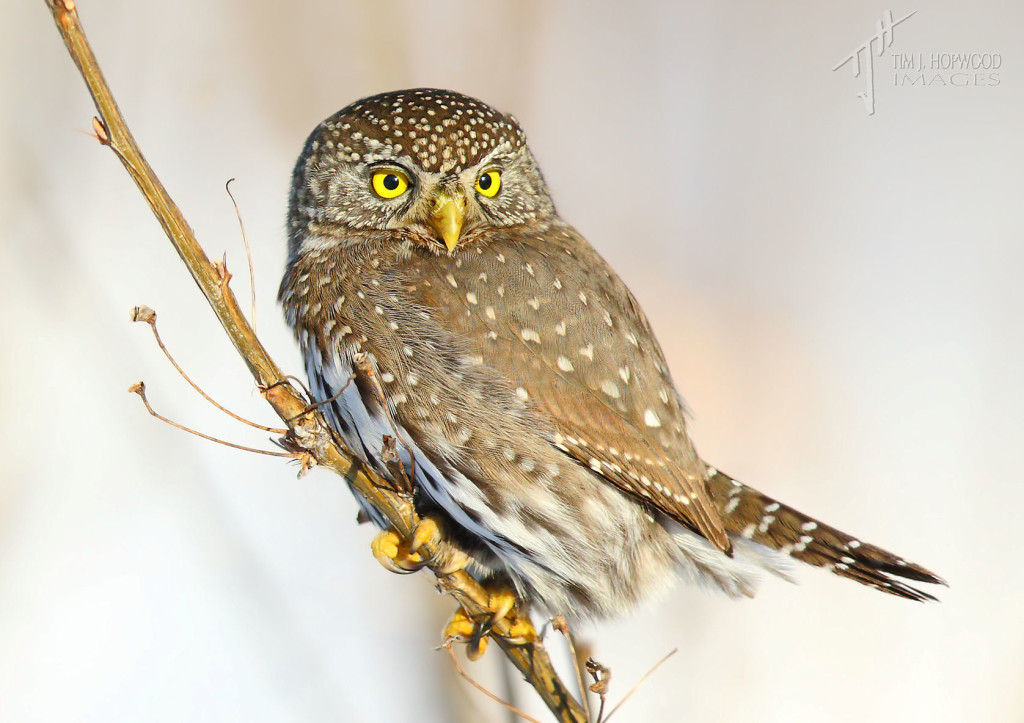 This winter Calgarian birders, and local wildlife appreciators in general, have been treated to the presence of a pair of Northern Pygmy Owls who appear to have taken up residence (at least for the moment) in Fish Creek Provincial Park, located within the city limits.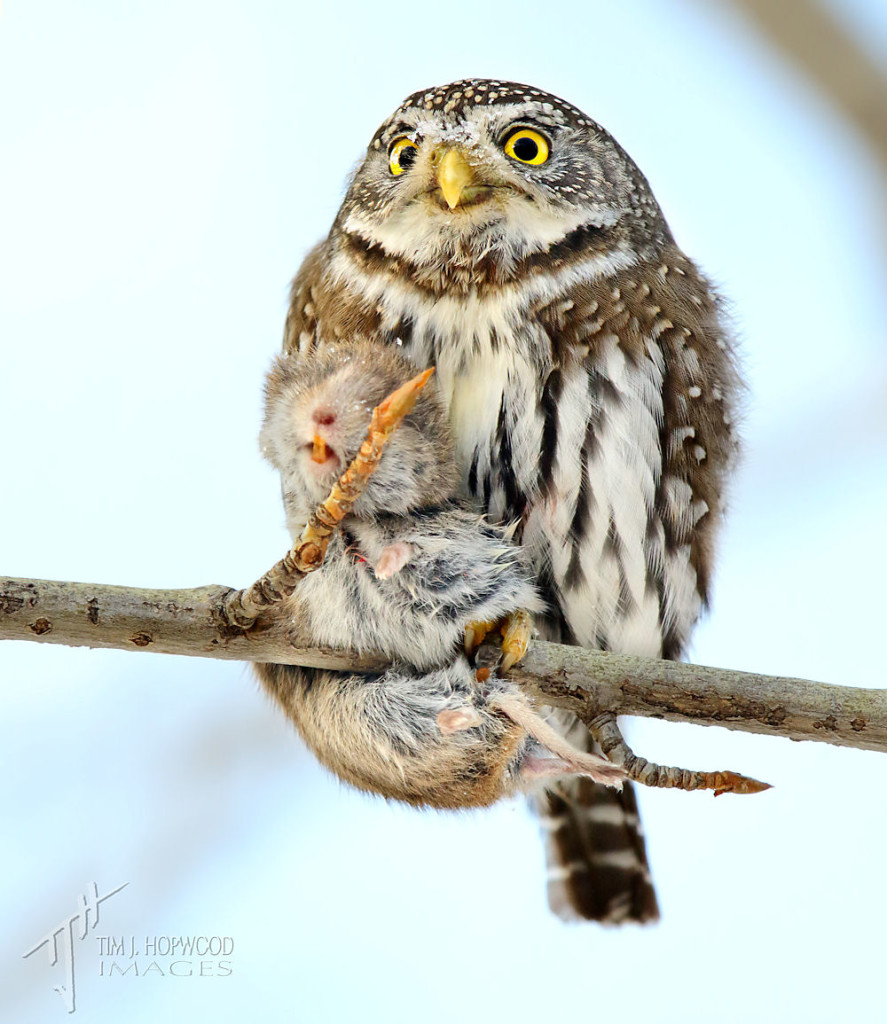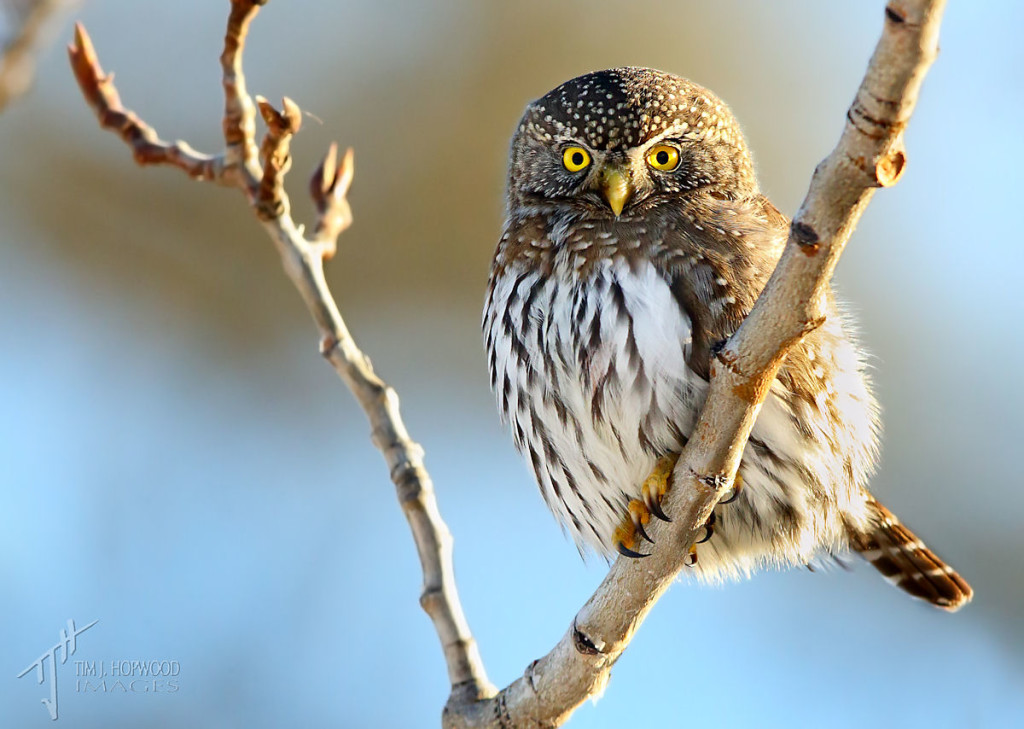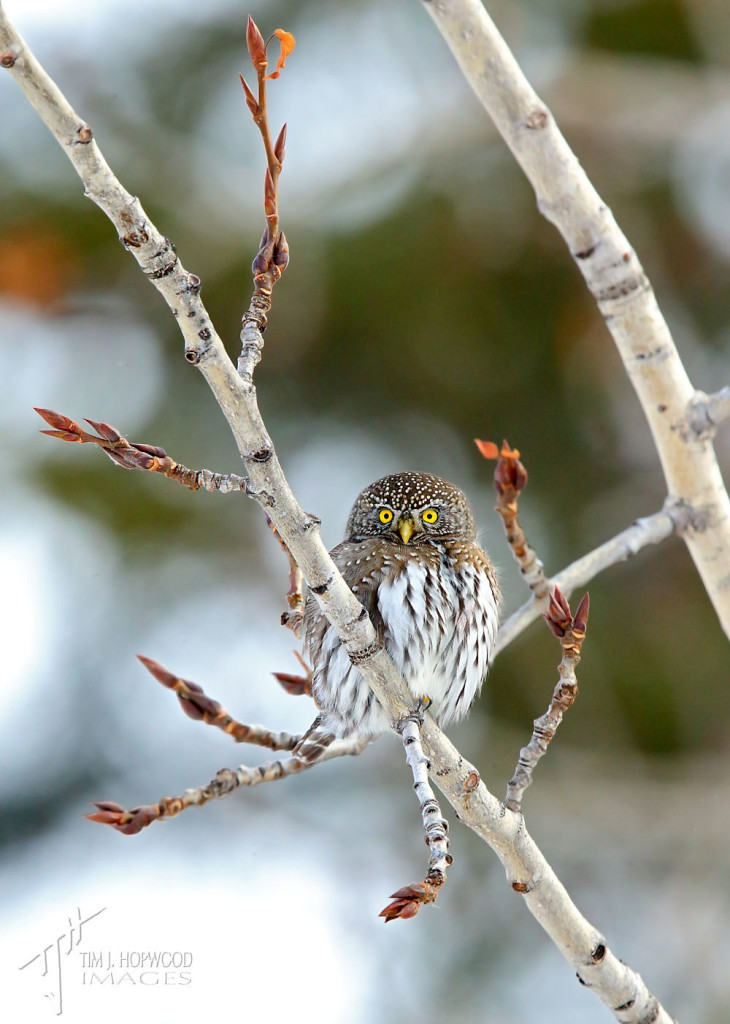 These owls caused quite a stir in the local birding community and Fish Creek was quite the hotspot for birder for several weekends. I went down for two weekends in January and had a great time watching the owls hunt (very successfully, on the local vole population), rest and generally go about their business while at the same time enjoying the company of fellow birders (and park-goers in general) as thrilled as I was to watch the Pygmies in action. The vast majority of the time the owls were high up at the top of tall trees, but occasionally coming down to lower limbs when they wanted to hunt.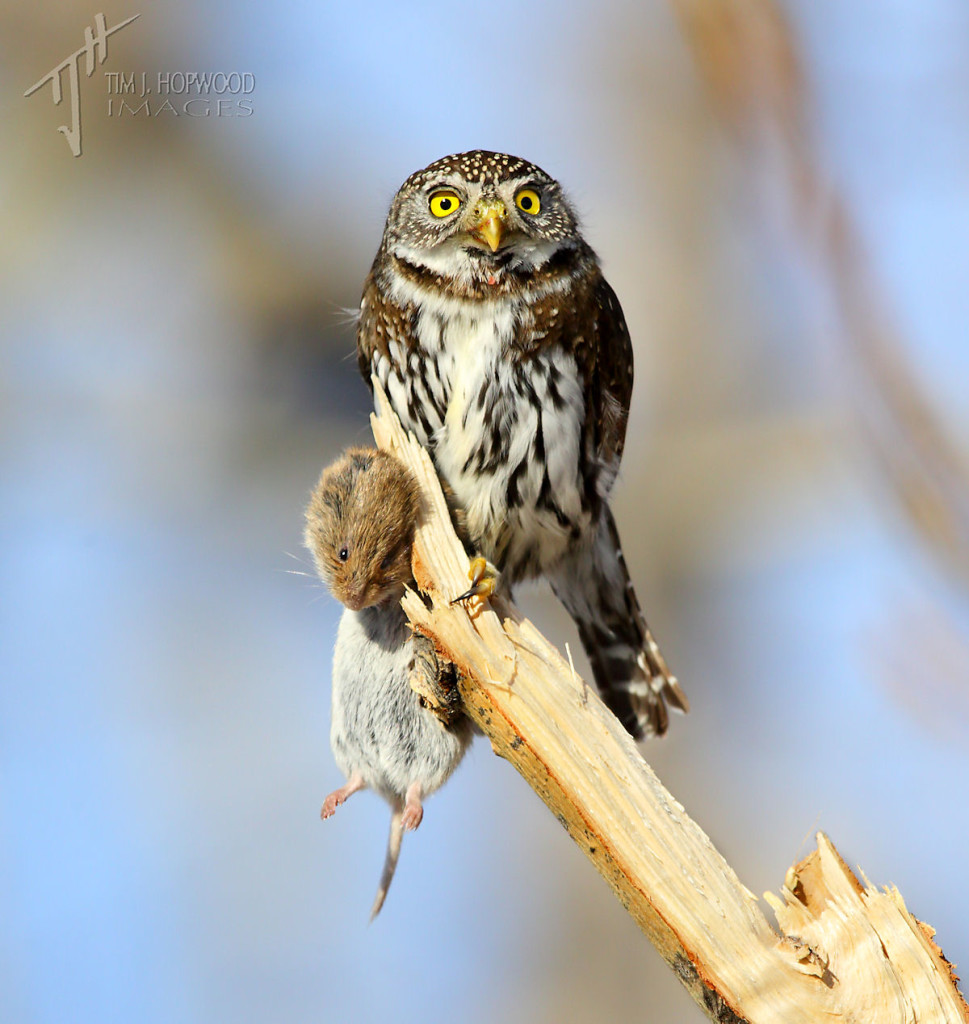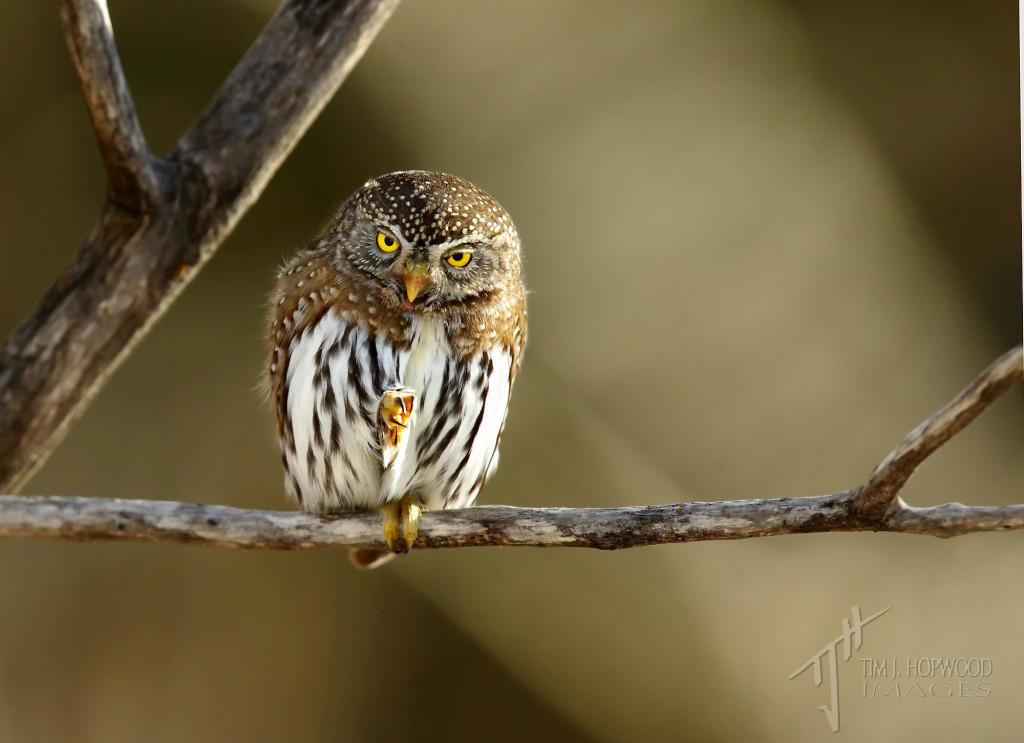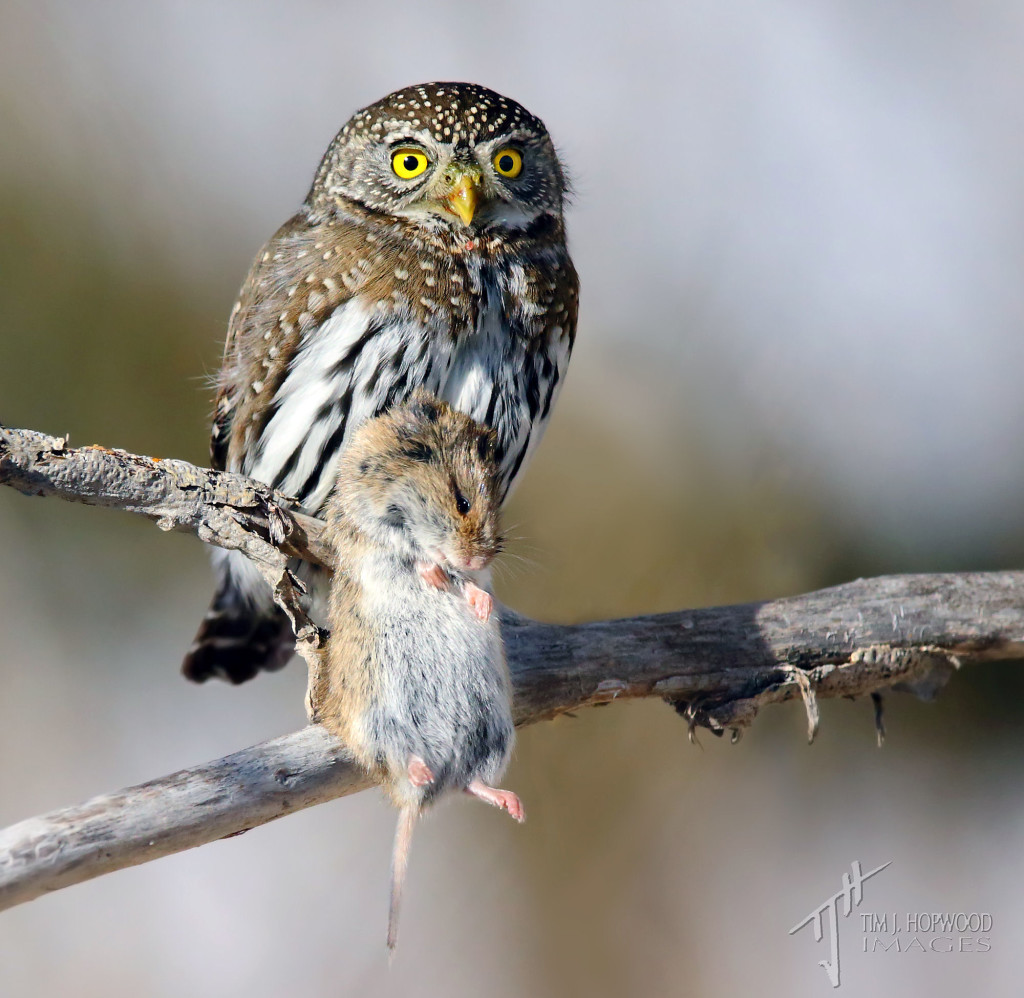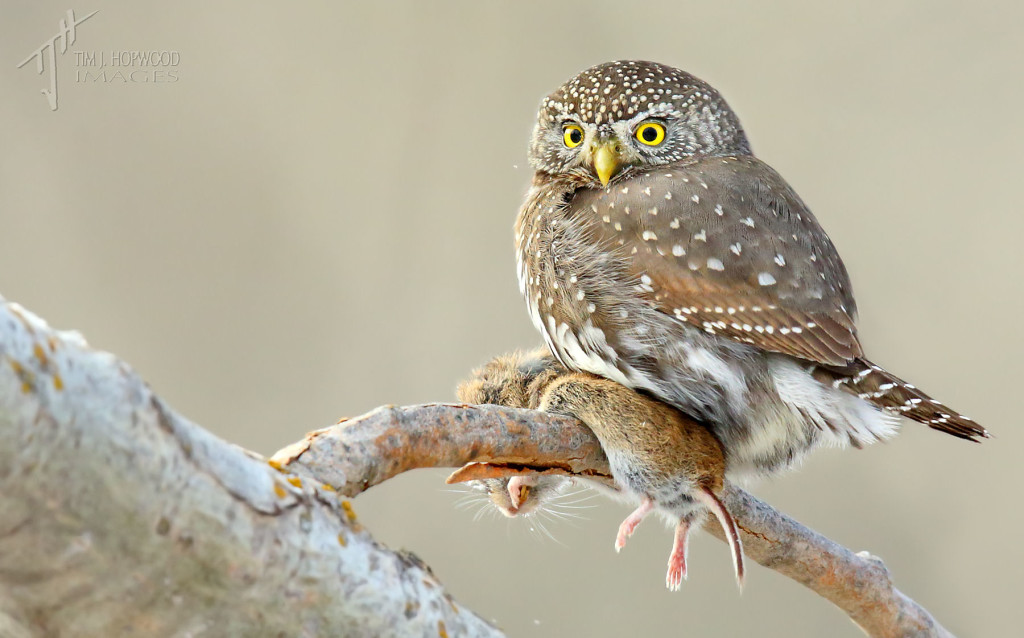 The behaviour of all was very respectful in my humble opinion, and only once did I see someone unknowingly encroach 'too close' and that was a passer-by trying to get a close-up with their cell-phone!
All in all, it was a wonderful experience for me personally and I hope you enjoy the shots I'm sharing here.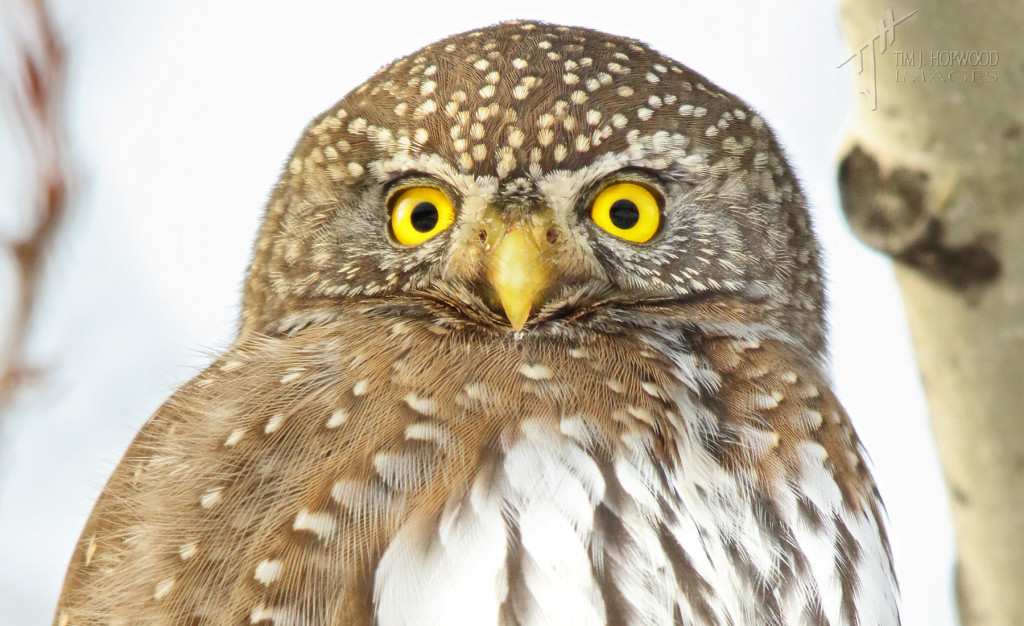 Cheers,
Tim.