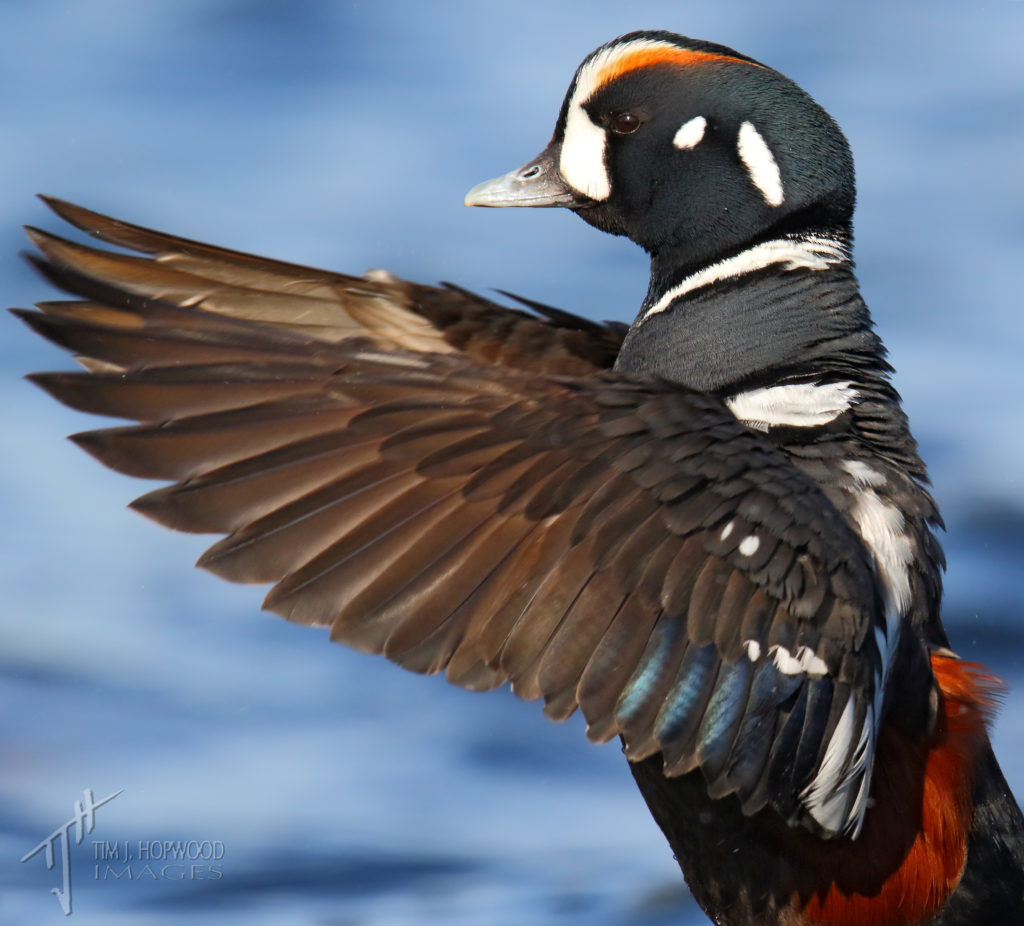 Almost a year has passed since I made my first trip in April 2016 to check out the wildlife around Victoria on Vancouver Island in British Columbia, and I am only just getting around to processing my images from this visit…oh well, better late than never! So here we go…
With a forecast for clear, cloudless skies and bright sunshine, my first stop was a visit to the coast for sunrise in the hopes of catching some of sea-ducks and shorebirds. The weatherman was spot on and the excellent morning light, combined with a high tide that brought the birds close in, made for some mouth-watering coastal birding that was pretty special for a land-locked Albertan like me.
High on my extensive list of 'target birds', the sight of 10 or so Harlequin Ducks bobbing and feeding in the surf while resting intermittently on the exposed rocks was a fantastic start to the day: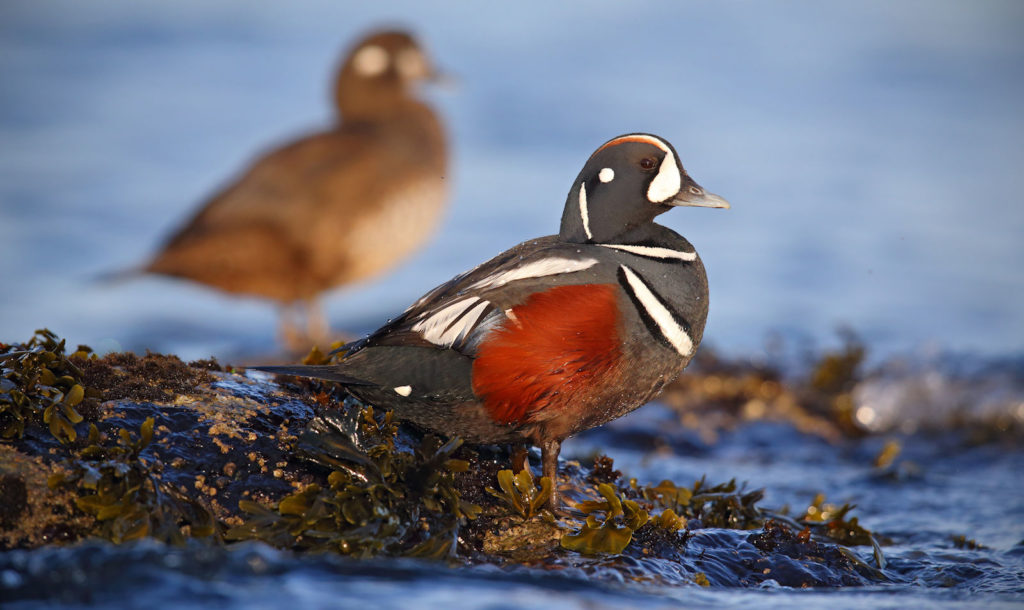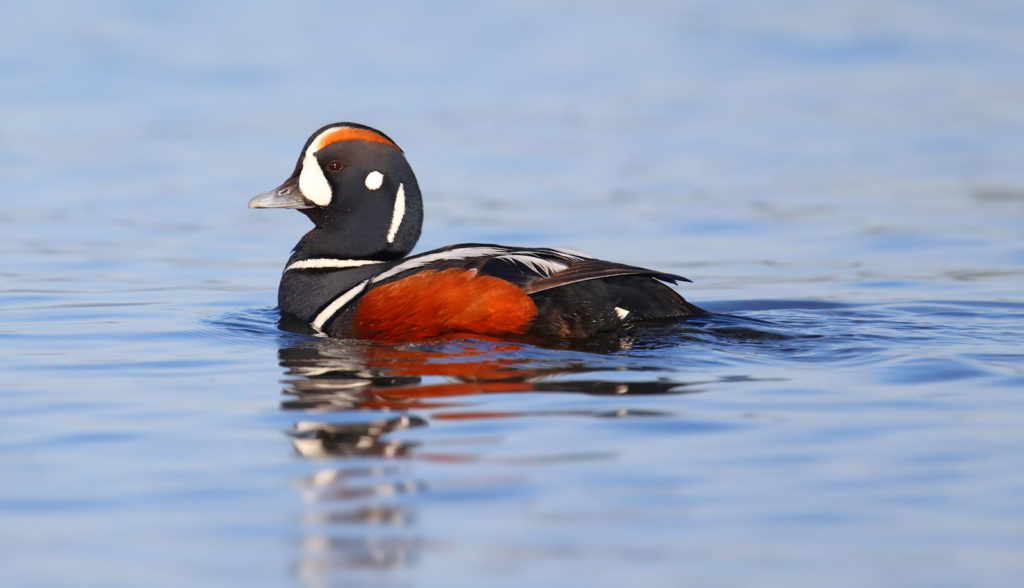 Shortly after, a fly-by by two dozen Surf Scoters was, was a pretty cool way to add a new 'lifer' to my bird photography list: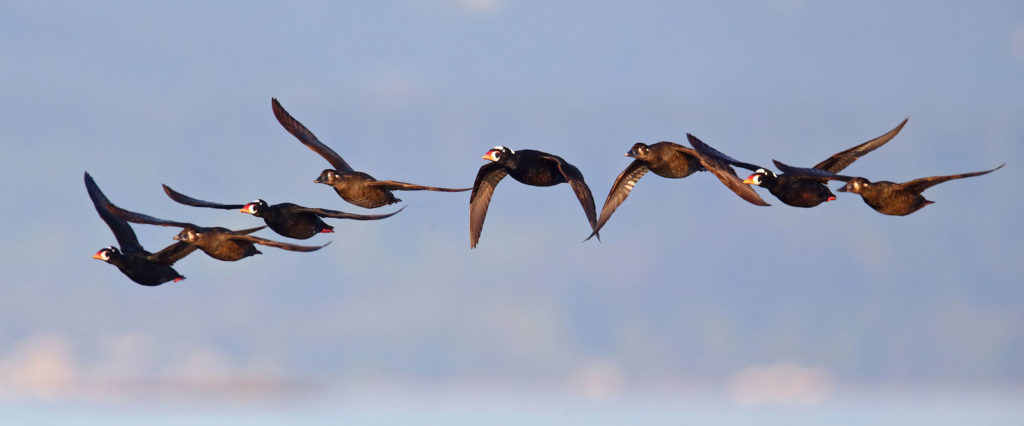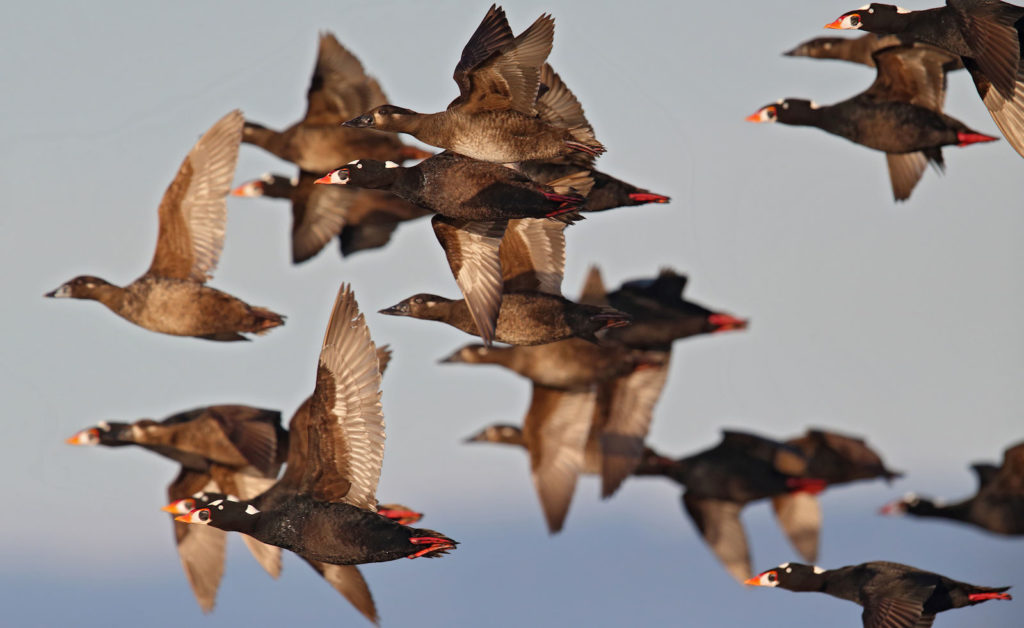 And if that wasn't enough, I added my second 'lifer' just a few minutes later when a couple dozen Brant geese flew in…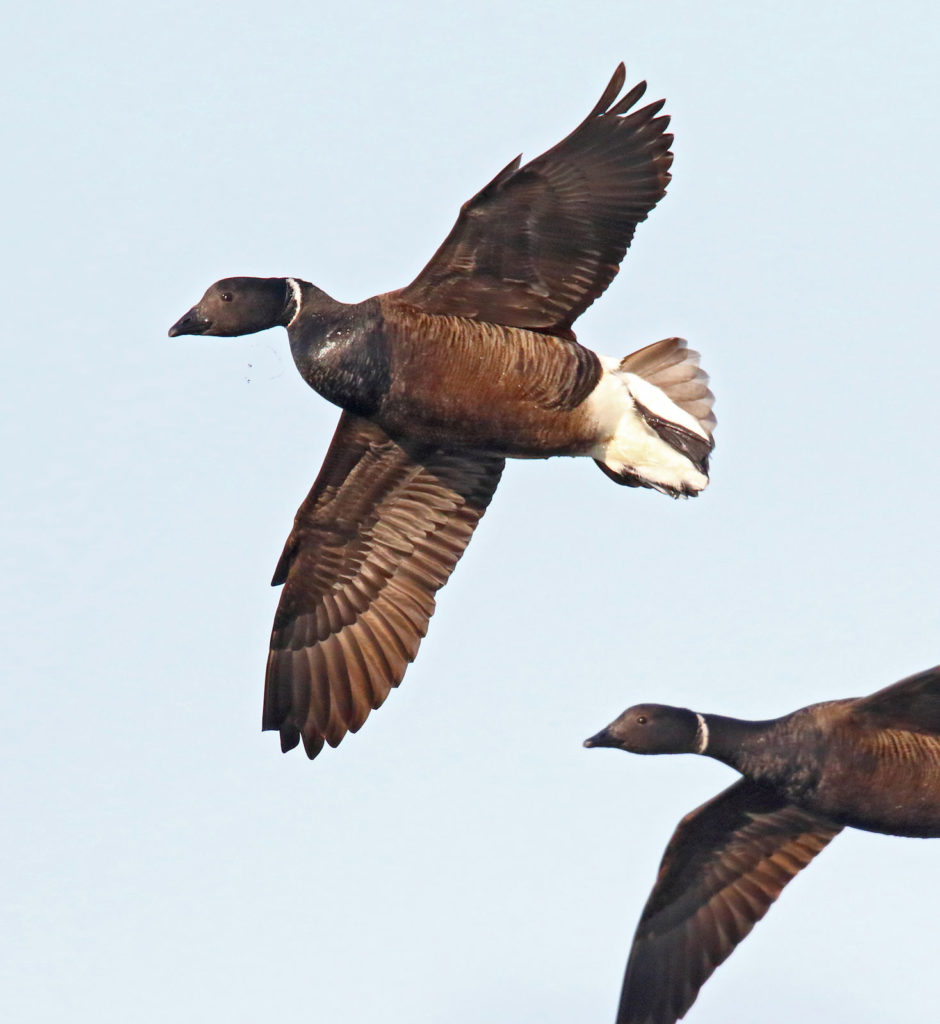 My hat-trick 'lifer' came in the form of a relatively large shorebird in the form of a very distinctive pair of Black Oystercatchers that also flew in and joined the breakfasting at this popular spot: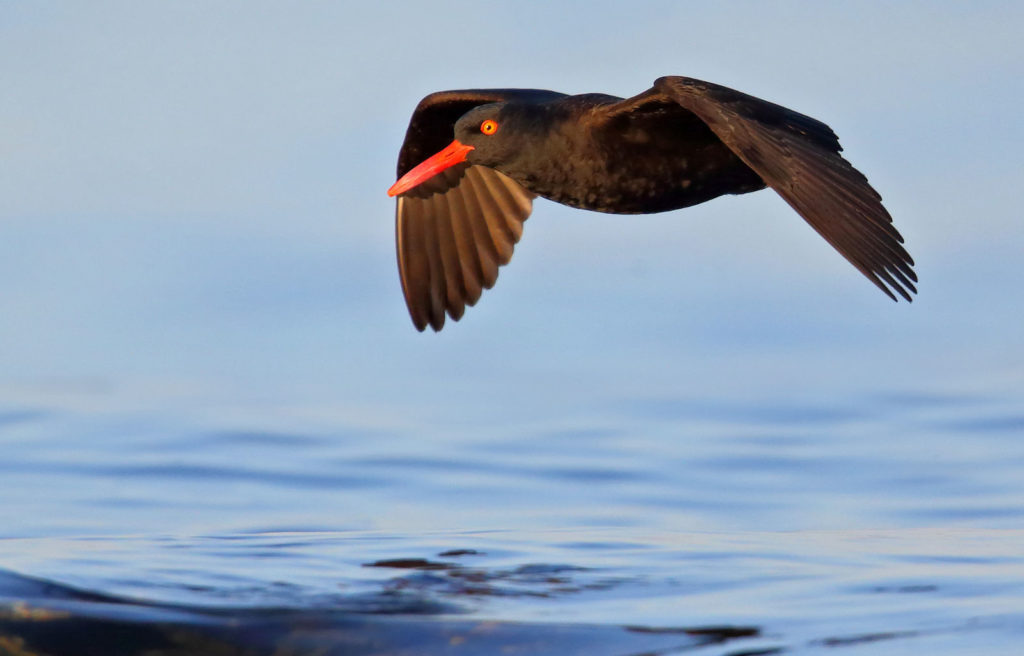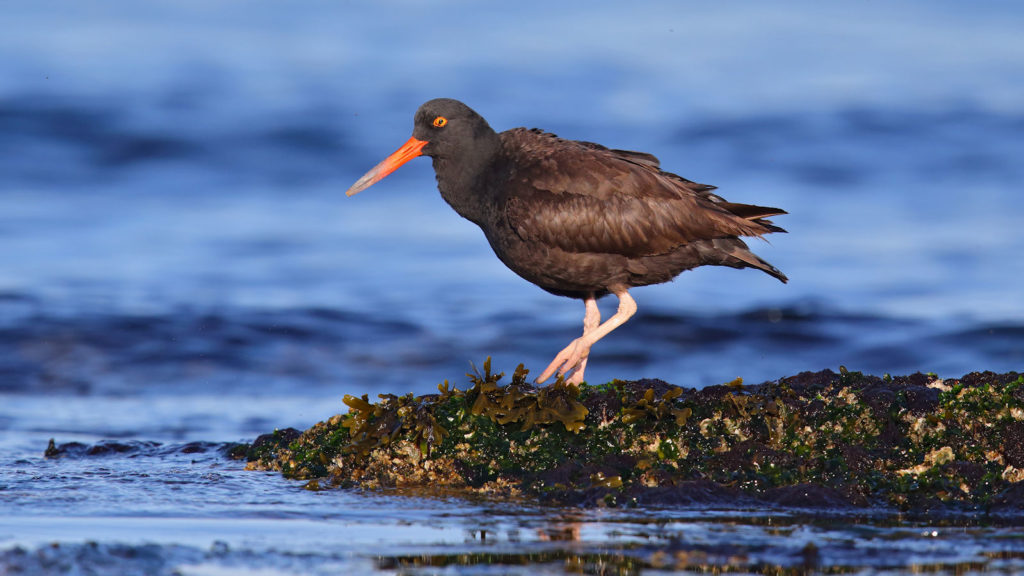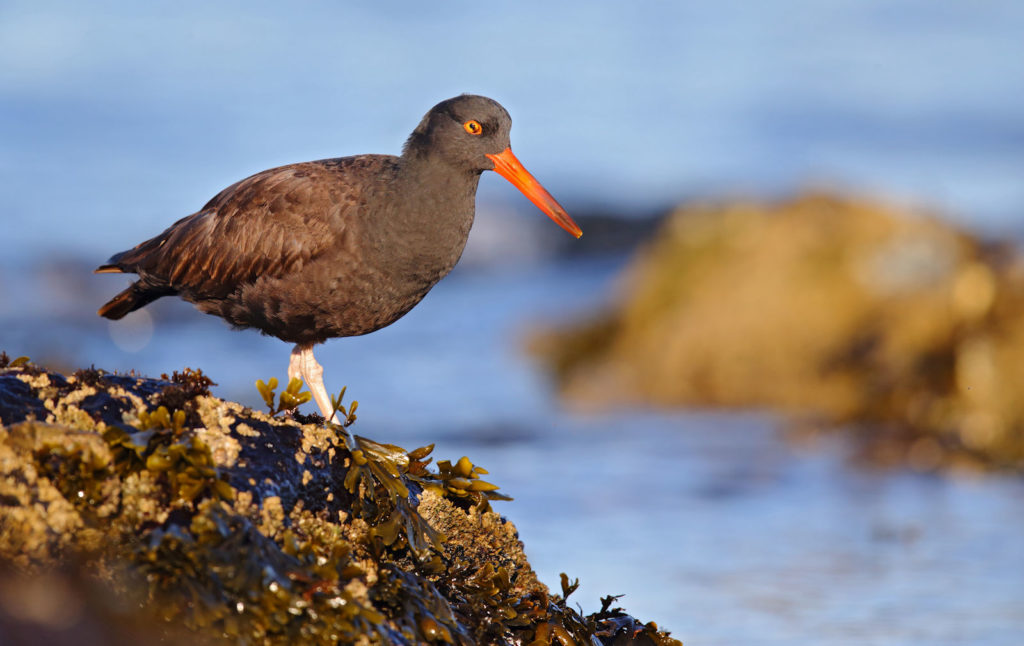 These oystercatchers really seemed to know their stuff and I quite enjoyed watching them combing the rocks for food: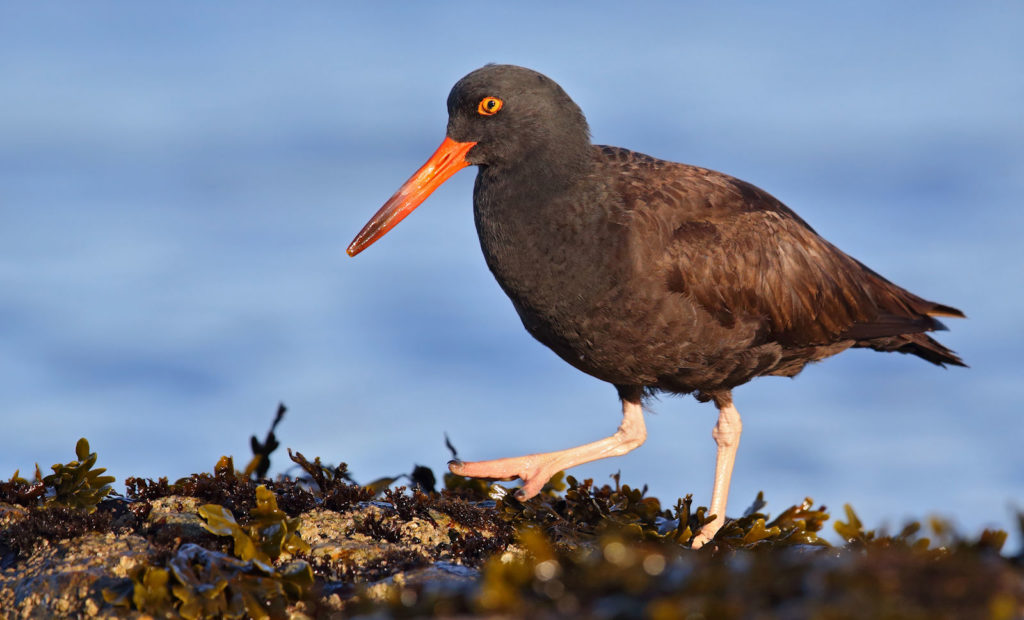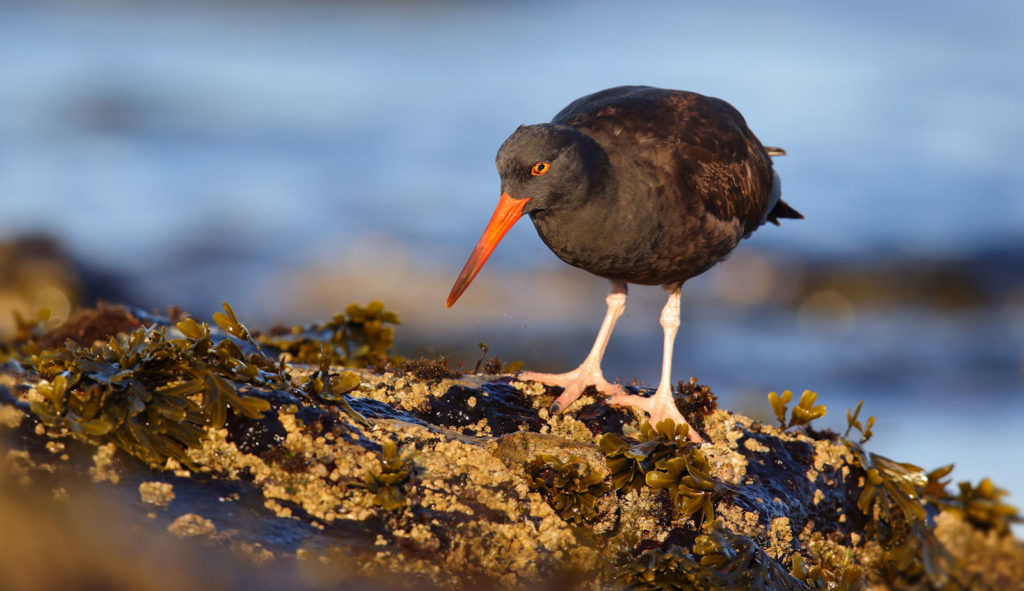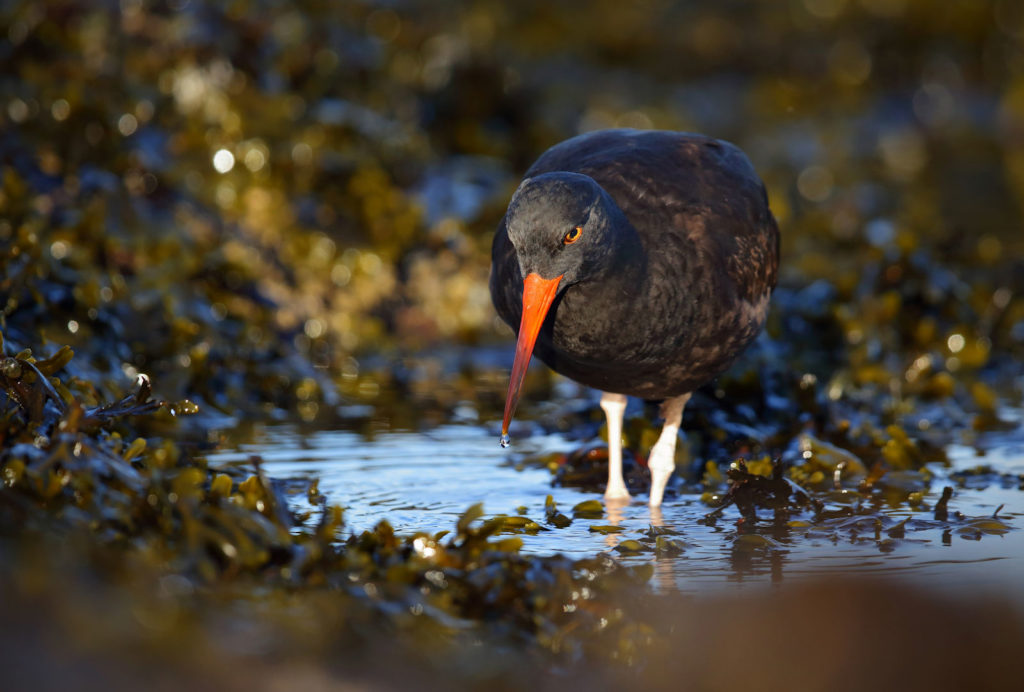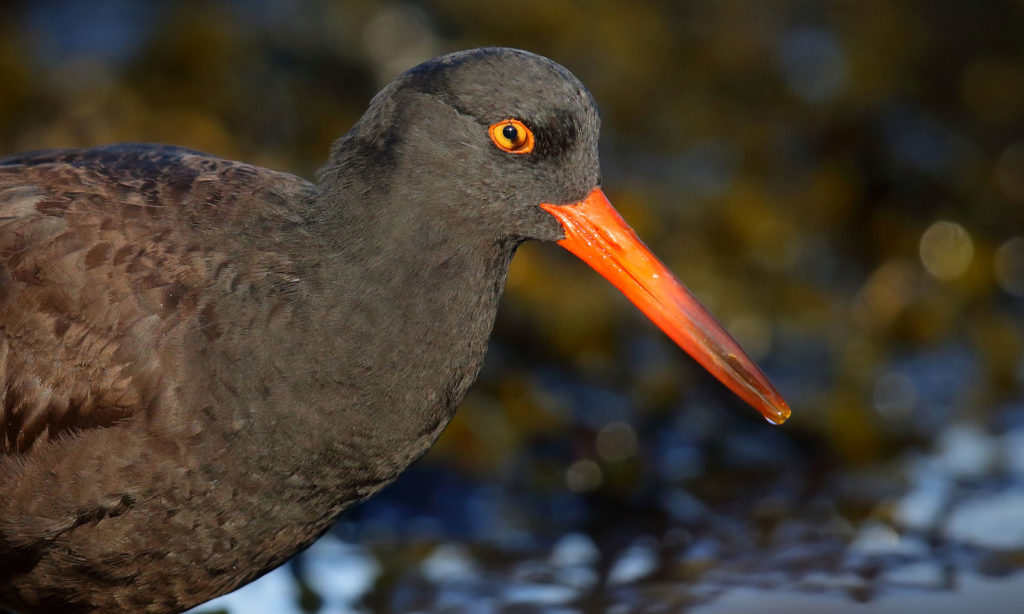 Then, as you might now have guessed, I was able to tally a fourth 'lifer' when I noticed movement on the rocks close to the breaking waves and was able to make out a number of well-camouflaged Black Turnstones: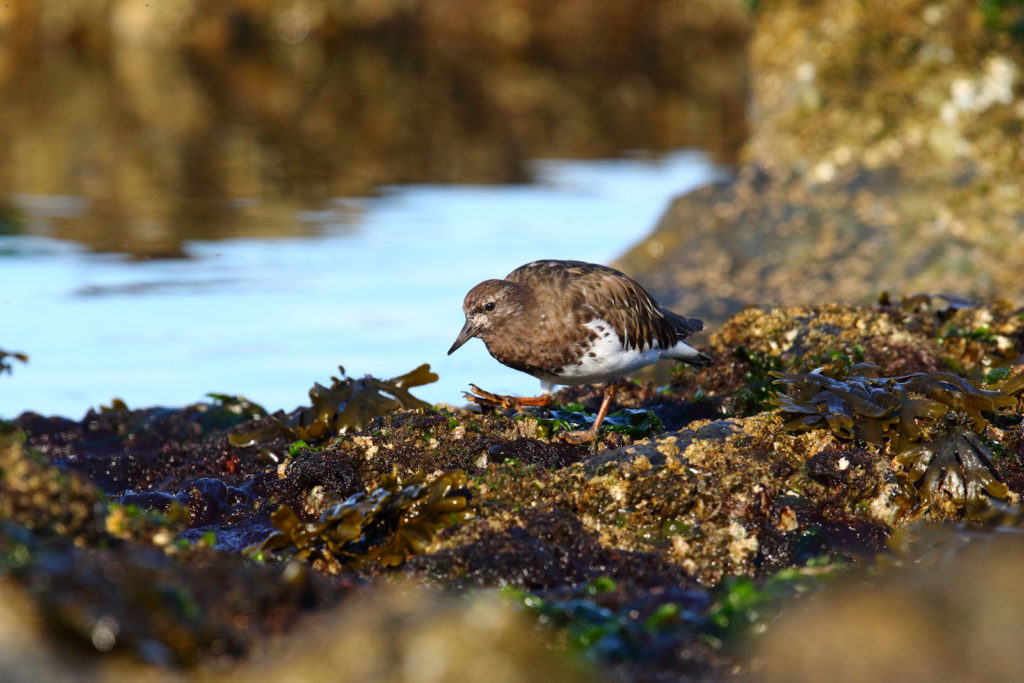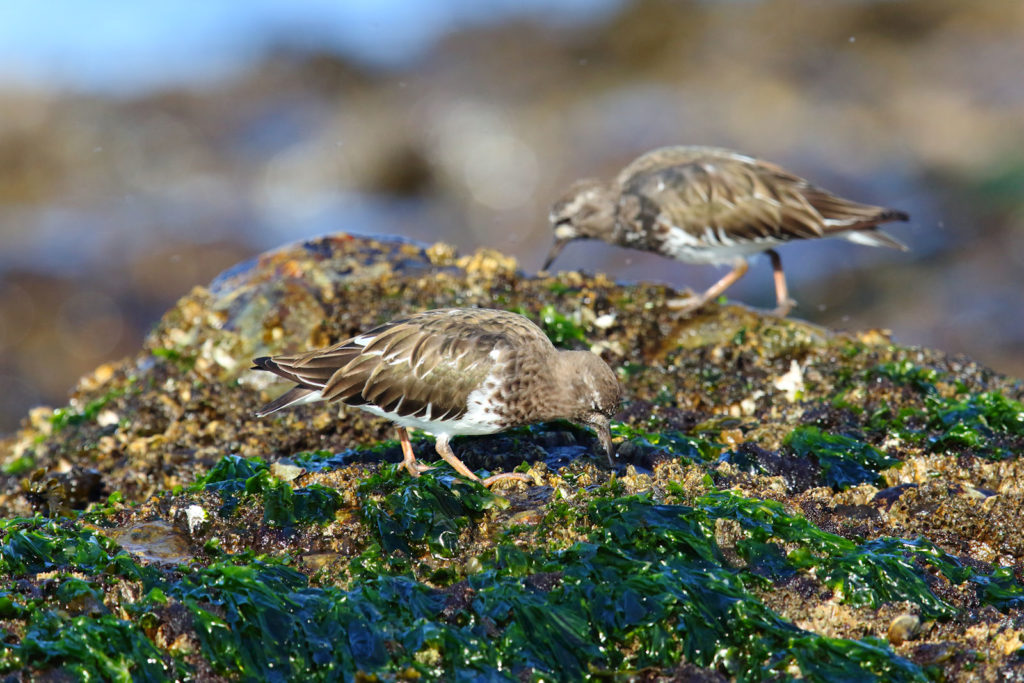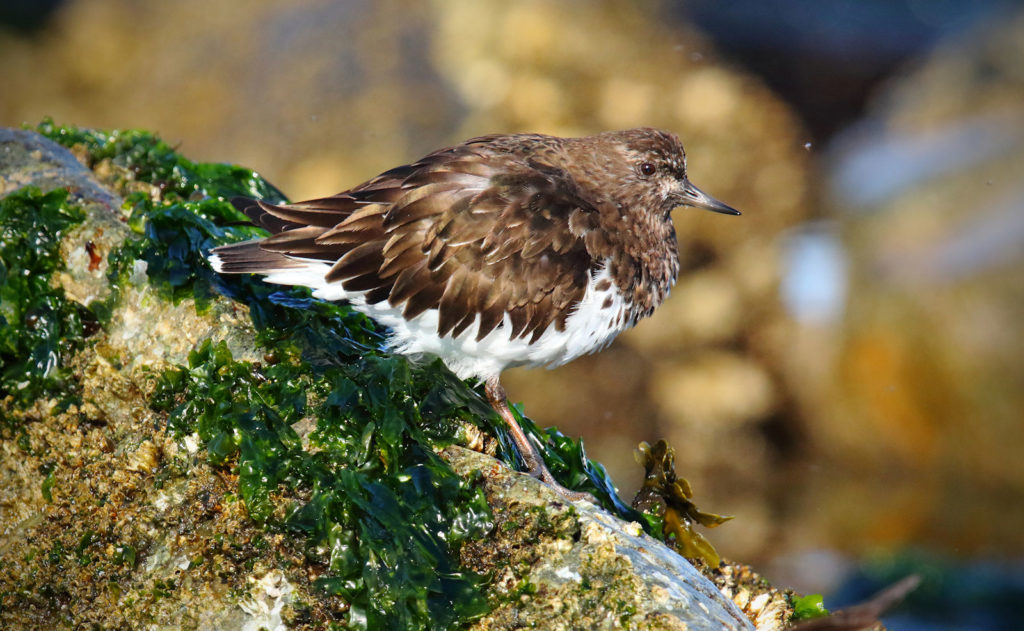 These well-camouflaged birds expertly negotiating the wet, slippery sea-weed coated rocks as they foraged for some salty snacks: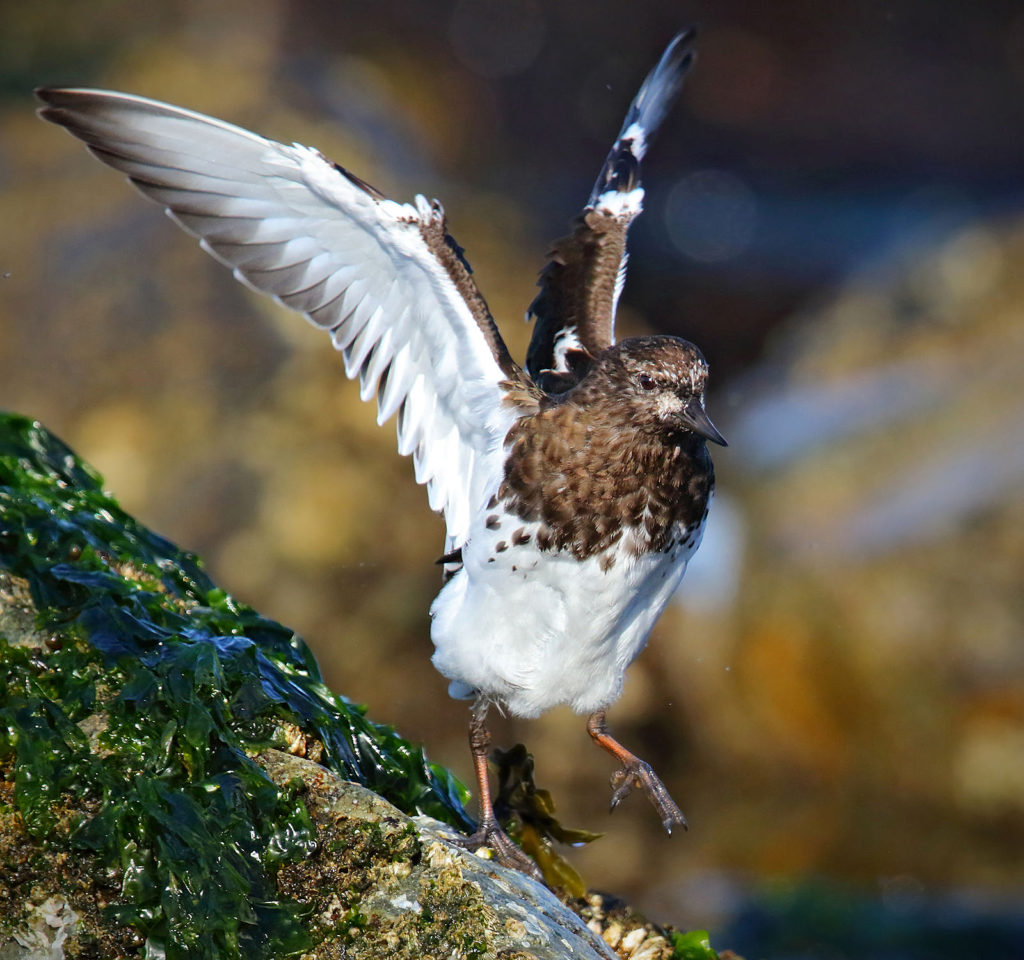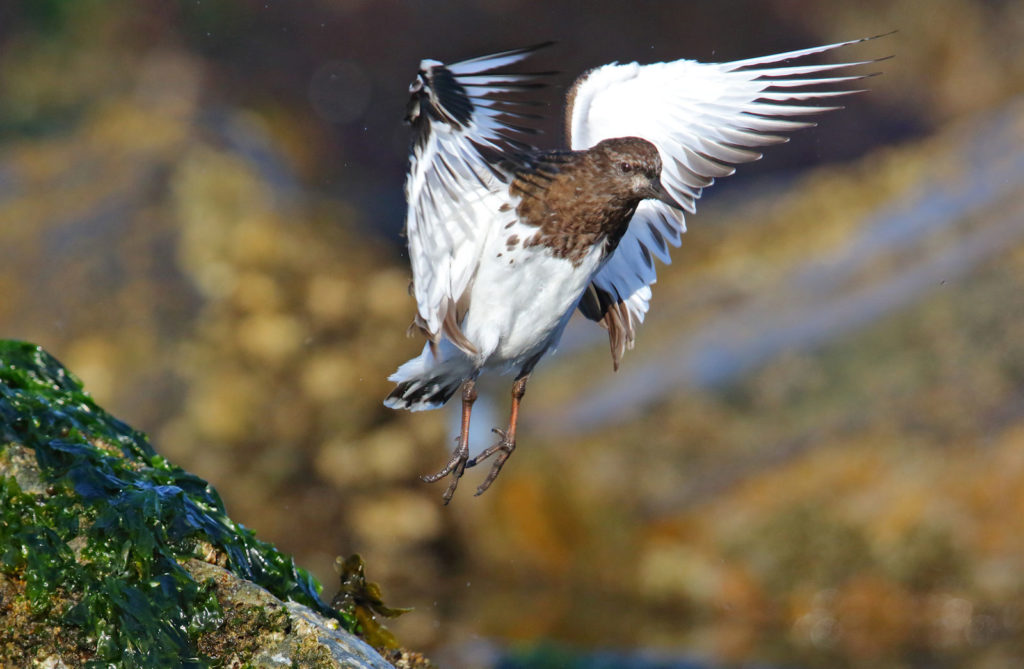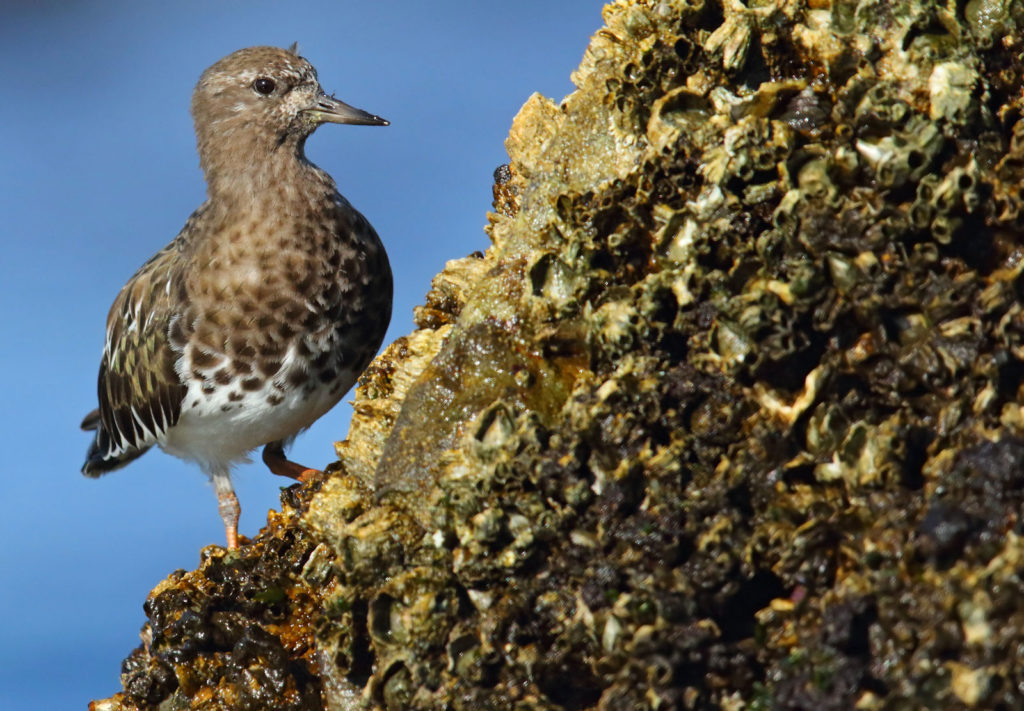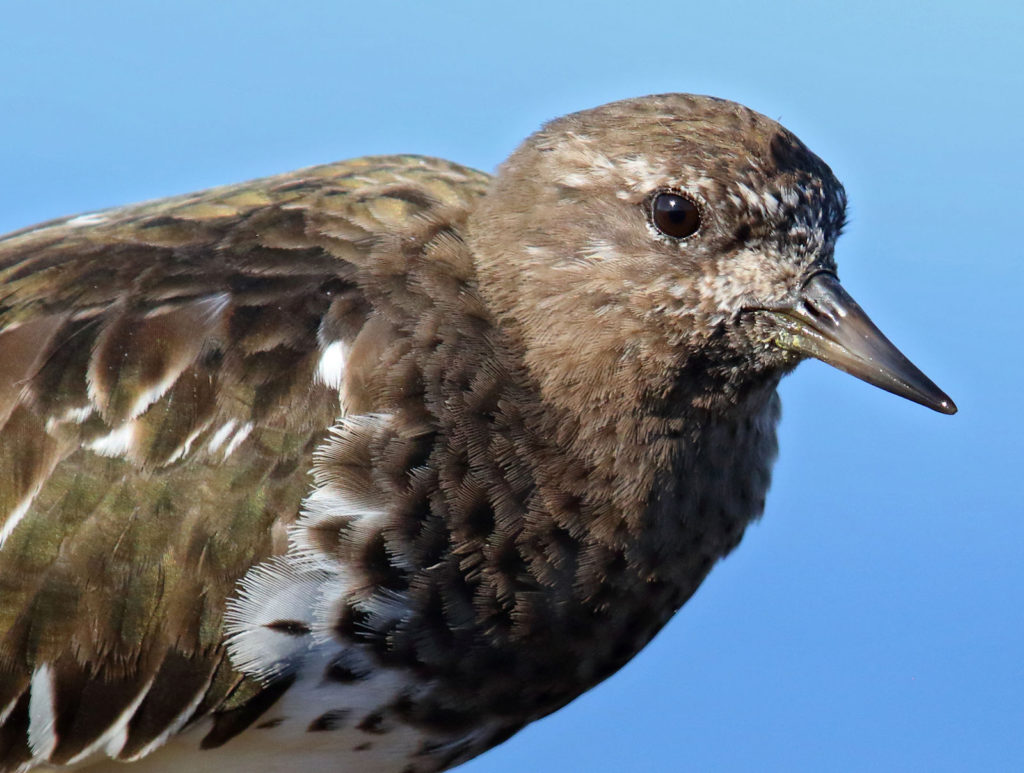 After a very satisfying 90 minutes of photography, I took a short 15 minute drive further down the coastline to Esquimalt Lagoon. No lifers to be had here, but I did get my best-ever views of a Golden-crowned Sparrow: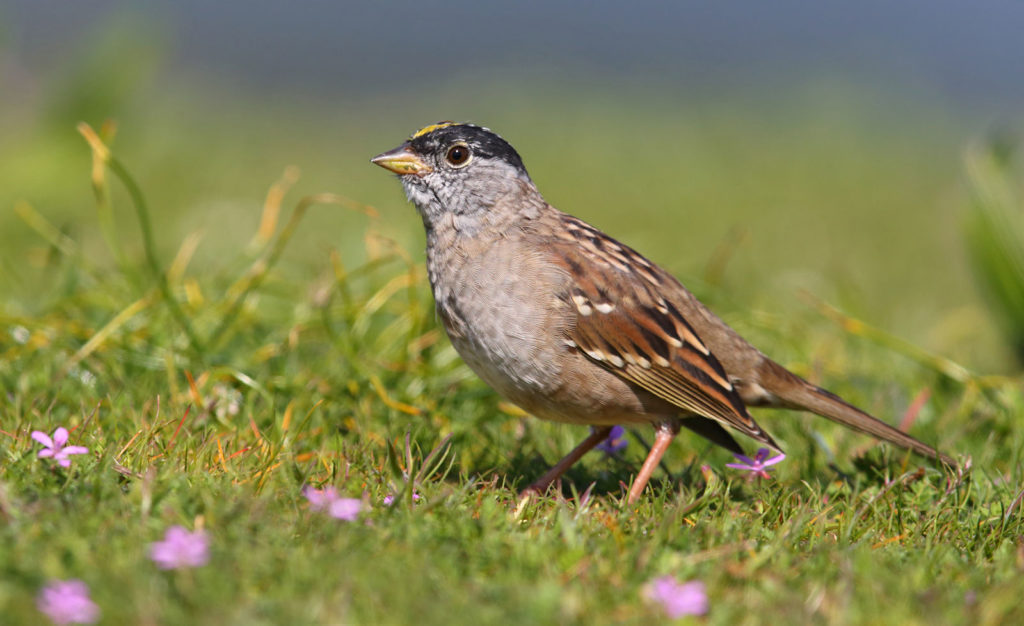 As well as some of my closest encounters with the very-skittish-in-Alberta Northern Pintail: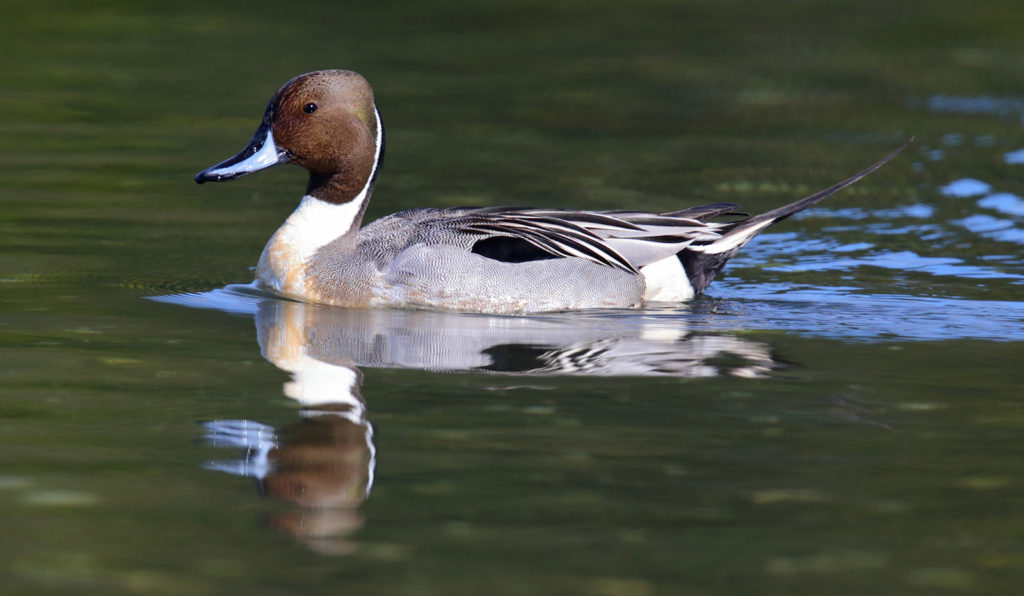 With the sun now high in the sky, I thought it time to try my luck inland where it might be a little shadier and headed off to Goldstream Provincial Park. The park is beautiful and has some great hiking trails…which not surprisingly attracted a lot of other people and so the number of birds was a little less than I'd hoped. I heard many Pacific Wrens, but did not succeed in my quest to find the brilliantly-coloured Red-breasted Sapsucker. However, a nice view of a Belted Kingfisher was a nice consolation: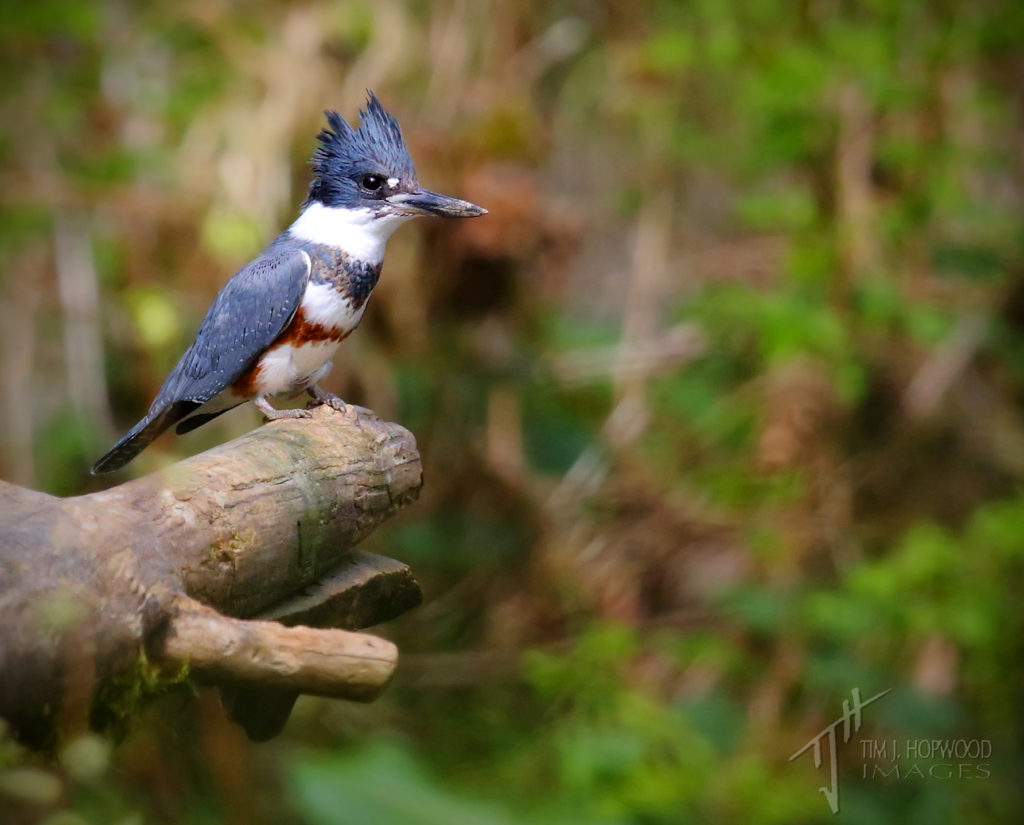 As late afternoon approached, I decided to visit a duck pond in a local park and was pleasantly surprised by the number and variety of ducks, as well as how tame they were…most likely because they had become accustomed to the numerous park visitors:
Sunset was by now rapidly approaching, so I decided to make a return trip to the coast to see what birds were about. As it was a gorgeous, warm Friday evening there were a heck of a lot more people out and about than there had been at the same spot at 6:30am when I was there earlier and as such most of the birds were far away in the waves. However, I was able to finish off a super day by racking up yet another lifer when I spied a somewhat unusual shape in the surf: a Rhinoceros Auklet!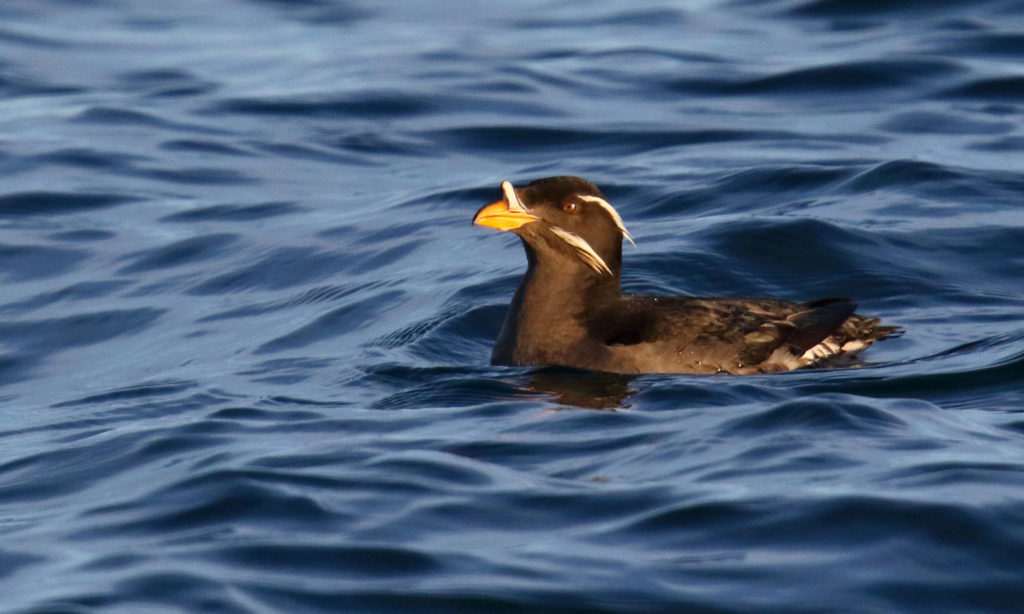 With such a promising start to my 3-day visit, and having gone to bed with sunshine again forecast, I woke early the next morning with high hopes of repeating my success. However, my hopes were dashed when I opened my motel room door to be greeted by…a complete fog in! The heavy sea mist did not lift for several hours and the light on the coast even then was murky to say the least. So, I decided to head north up the east coast and try out a few locations all the way up to Qualicum Beach. In almost a compete reversal of the day before, I had very little luck and saw very few birds…in fact, this friendly Harbour Seal was pretty much the highlight: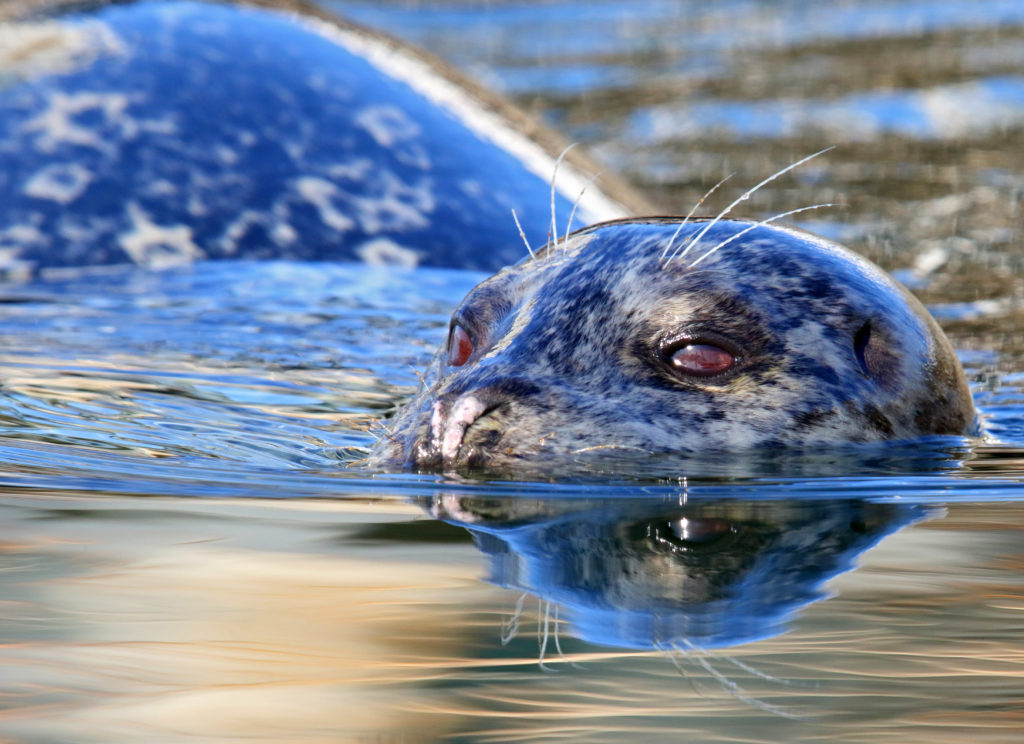 My luck returned on my final day and with cool, cloudy conditions in the morning I headed off to the suburban Mount Tolmie Park. The birds were once again back in good numbers and variety, including Spotted Towhee: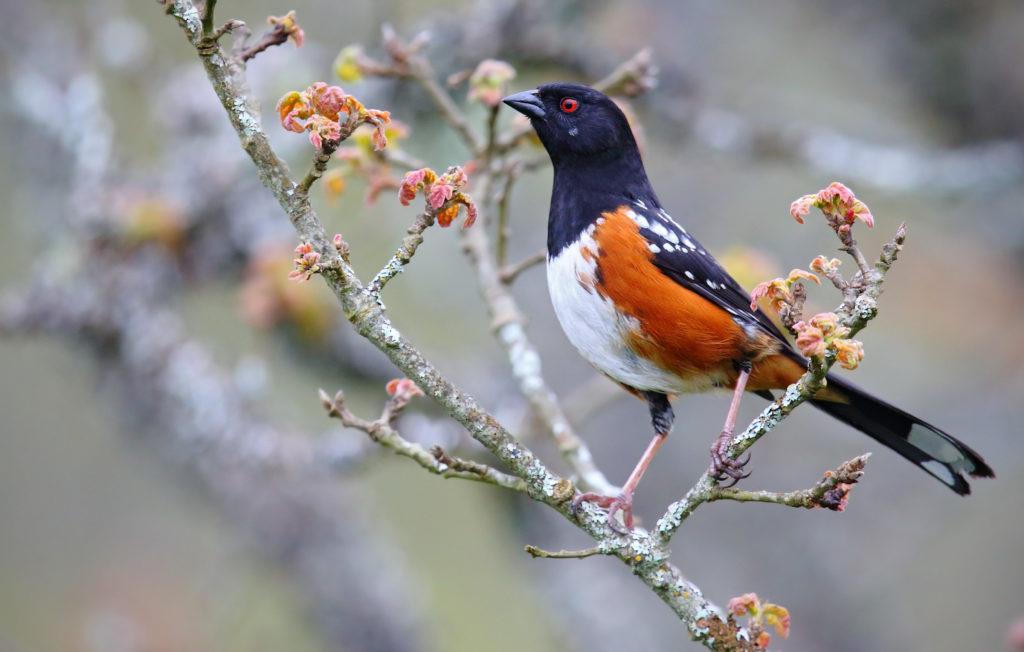 Pacific Wren: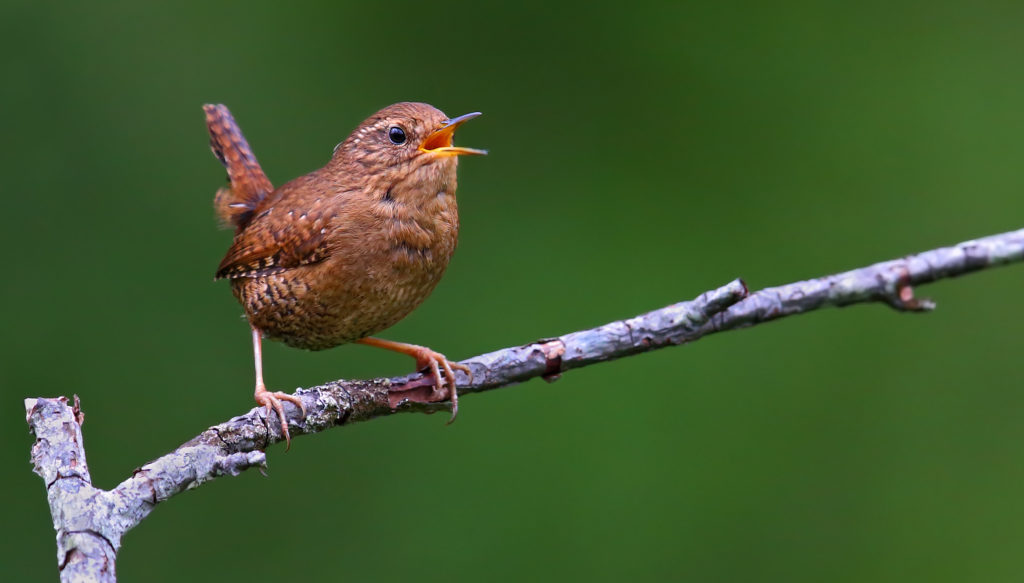 Two more 'lifers', the first being a Bewick's Wren: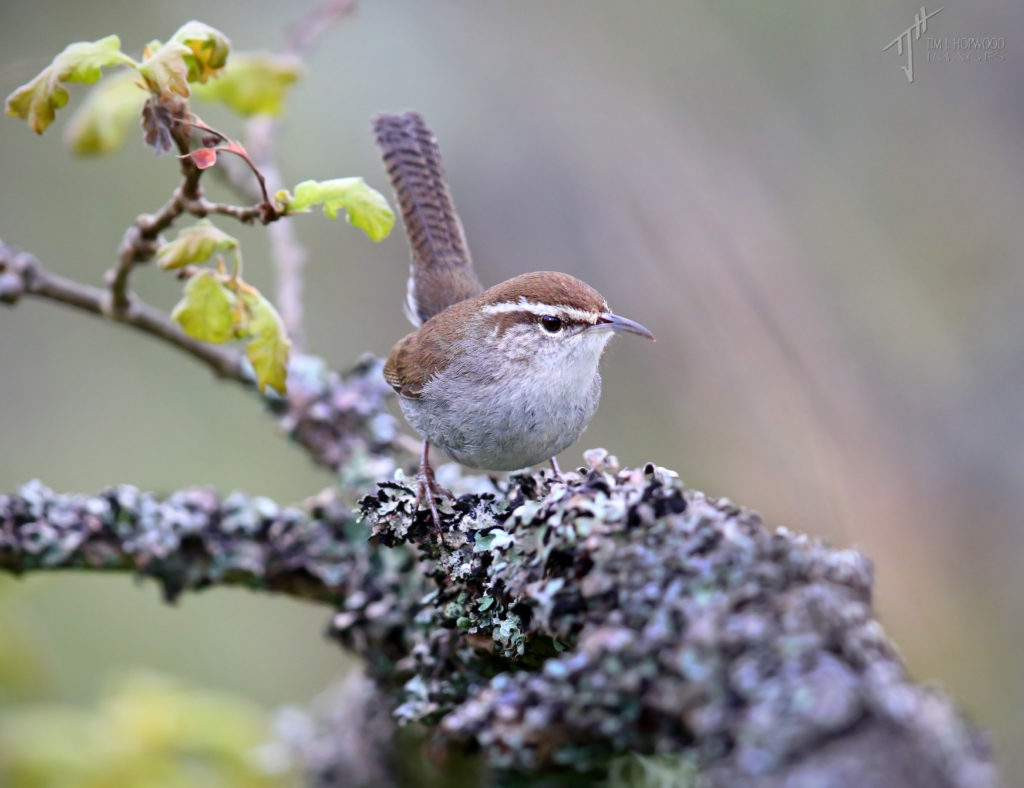 … that foraged and sang in equal measures…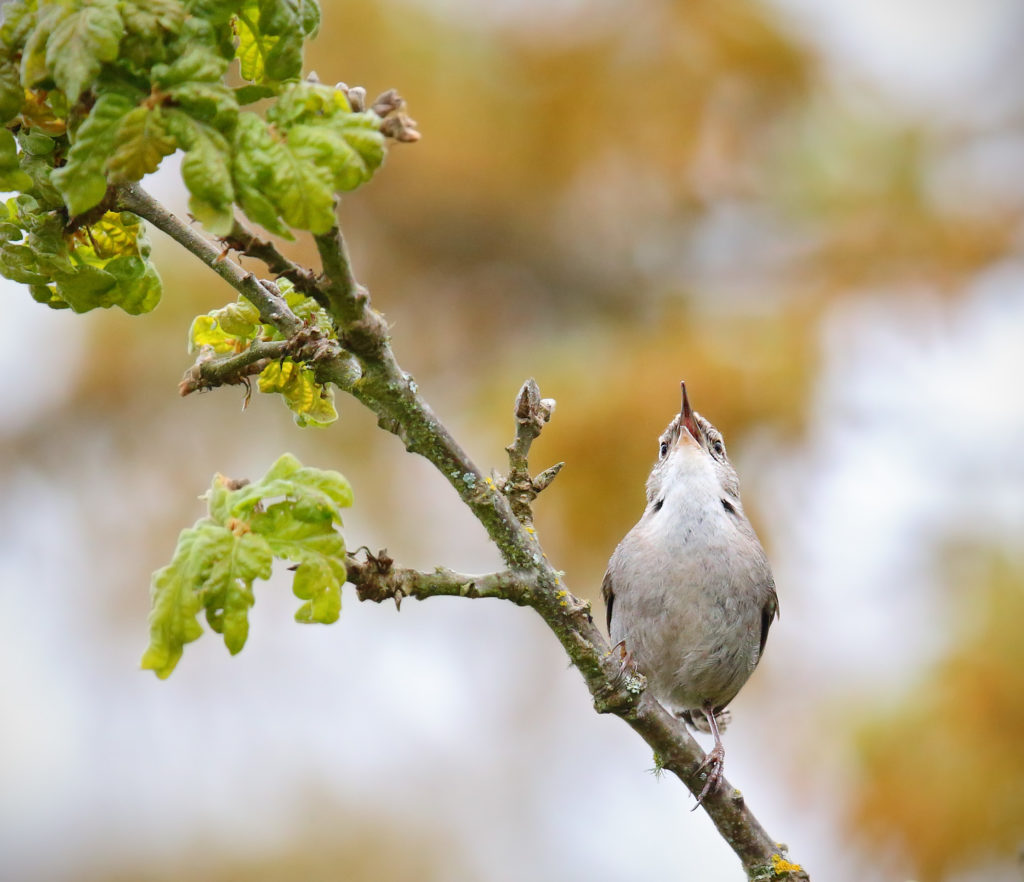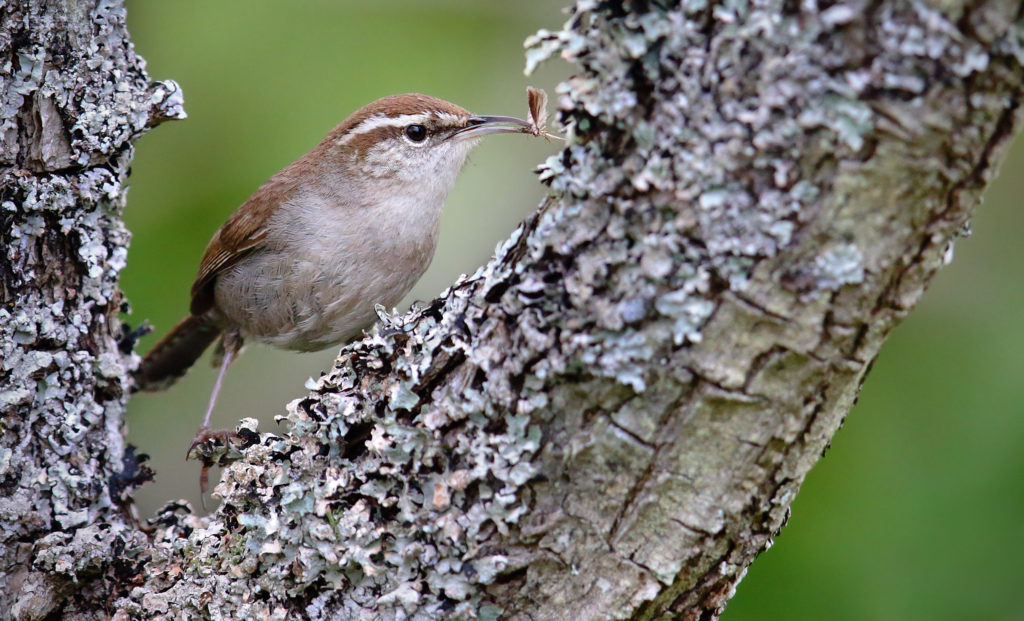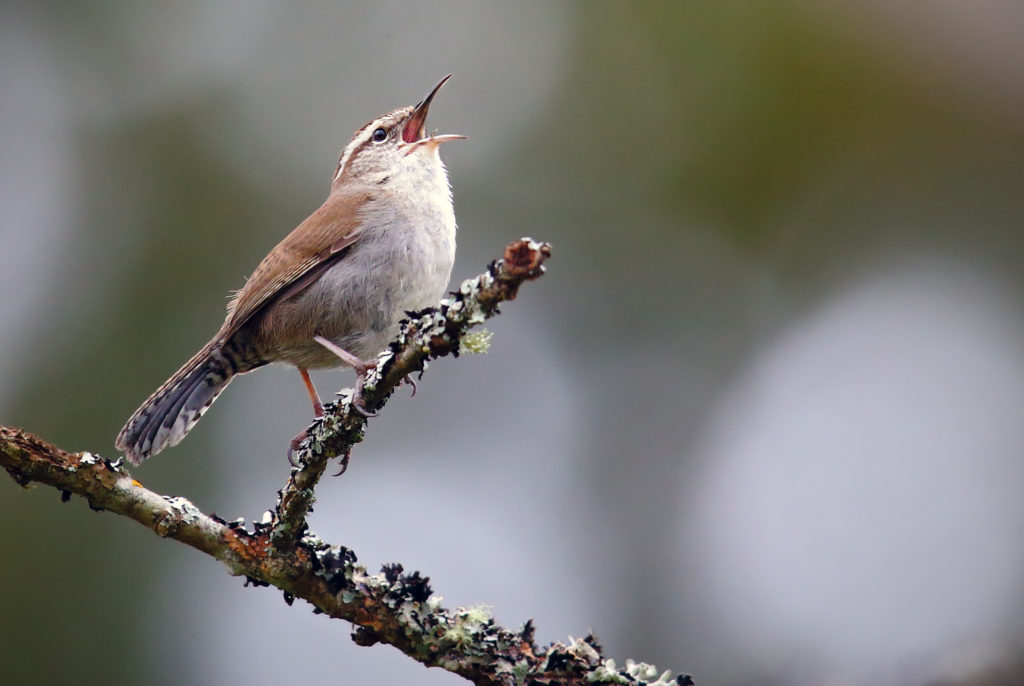 And the second being the Chestnut-backed Chickadee: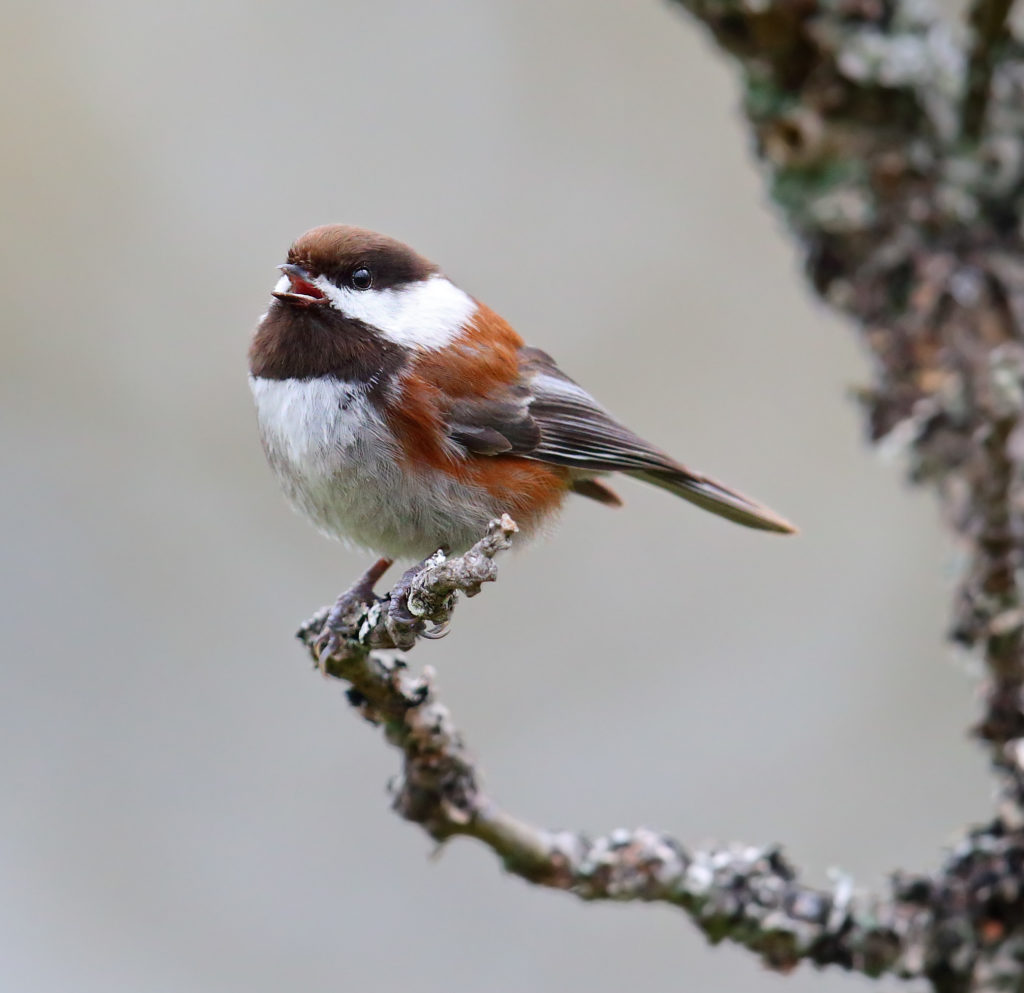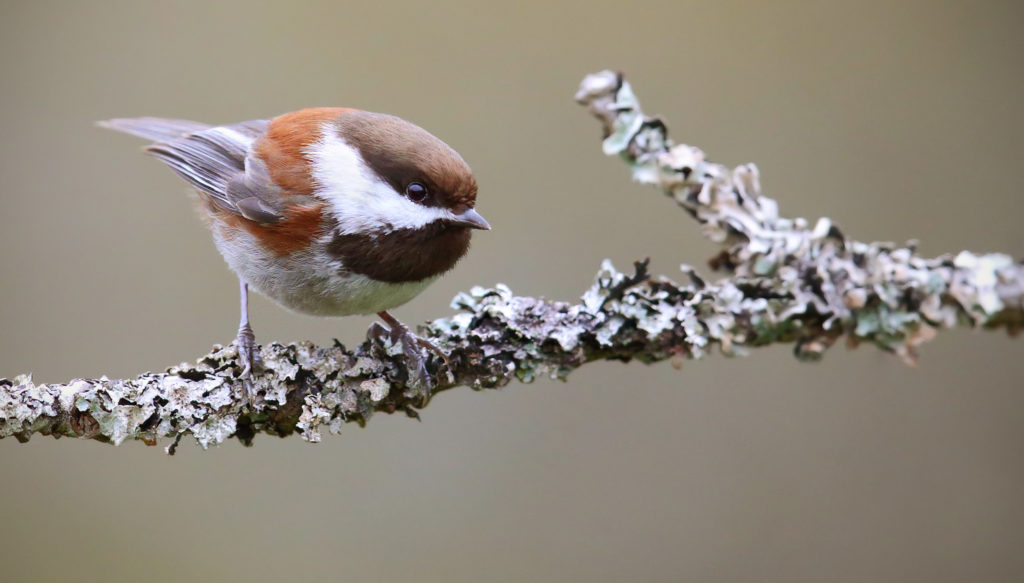 Some other highlights included a pair of Bushtits: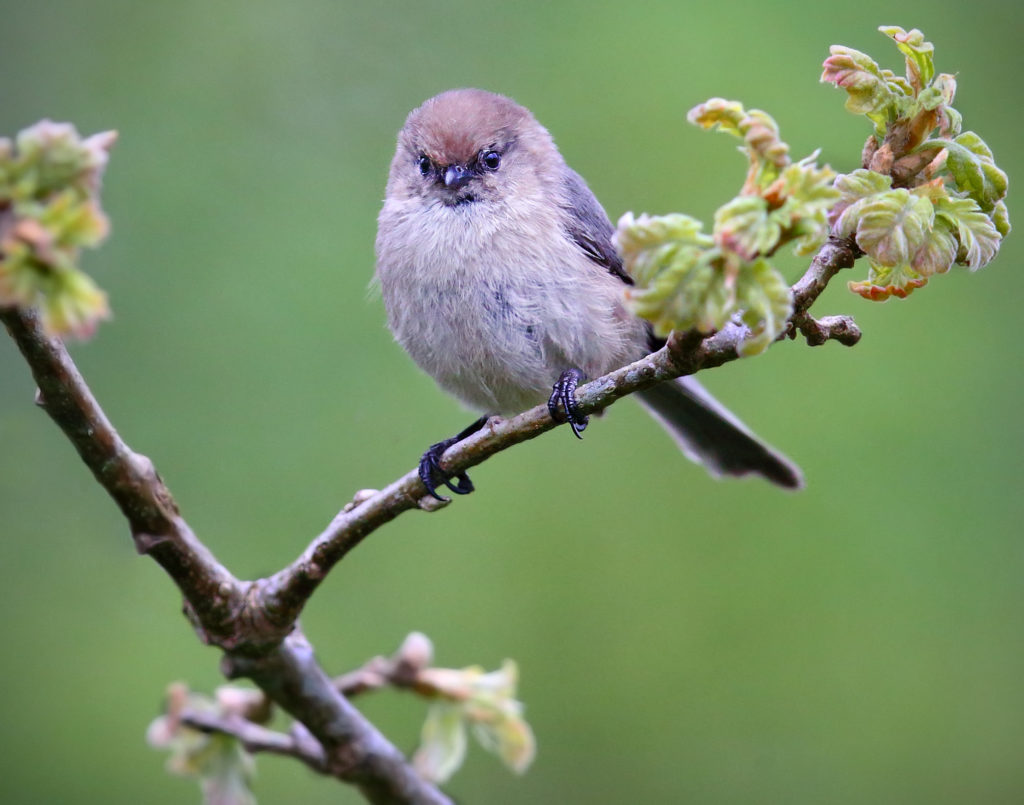 … putting the final touches on their lovely hanging nest (note, I normally shy away from taking pictures of nesting birds for fear of them abandoning their nest. However, this particular nest was literally right beside a popular dog-walking trail and the Bushtits seemed to have no apparent concern for the many passers-by):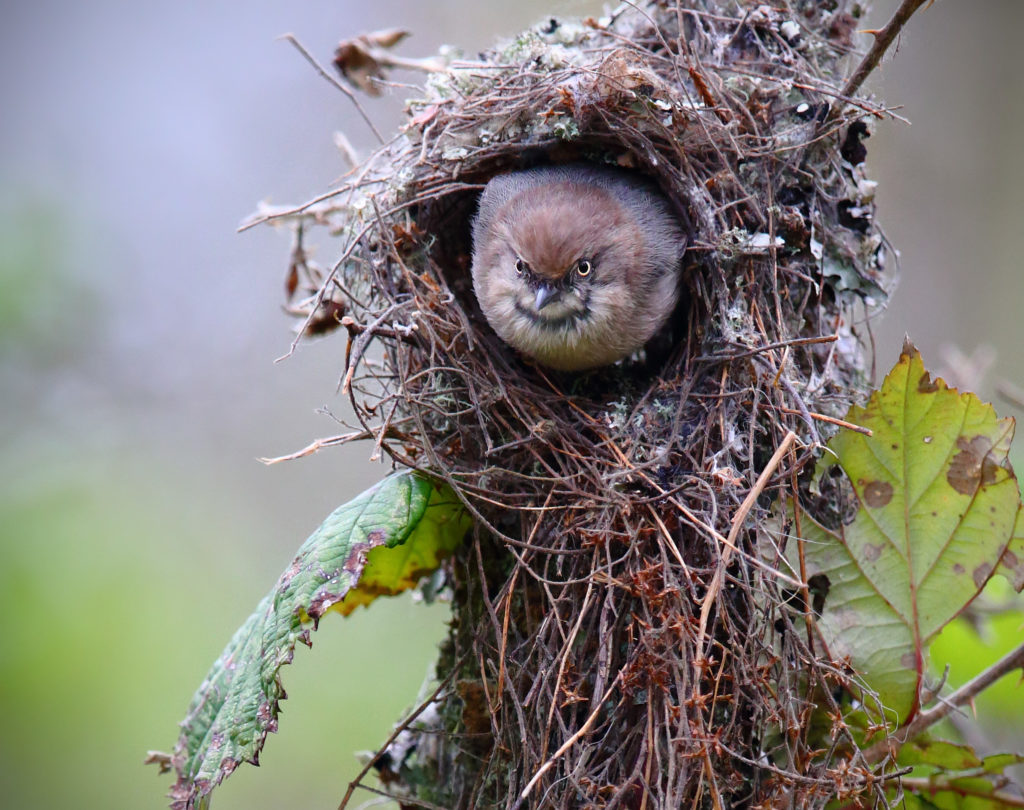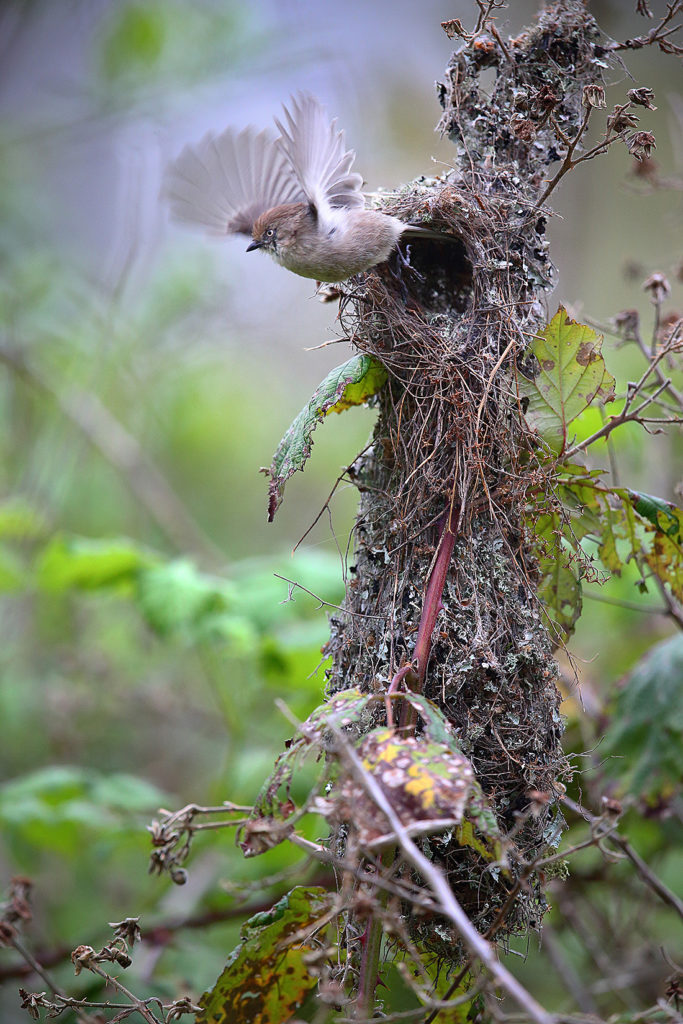 The final personal highlight was a tiny, but colourful, male Anna's Hummingbird that, unlike its peers that seemed to favour the tallest trees in the vicinity, kindly decided to perch on a branch that was in range of my lens: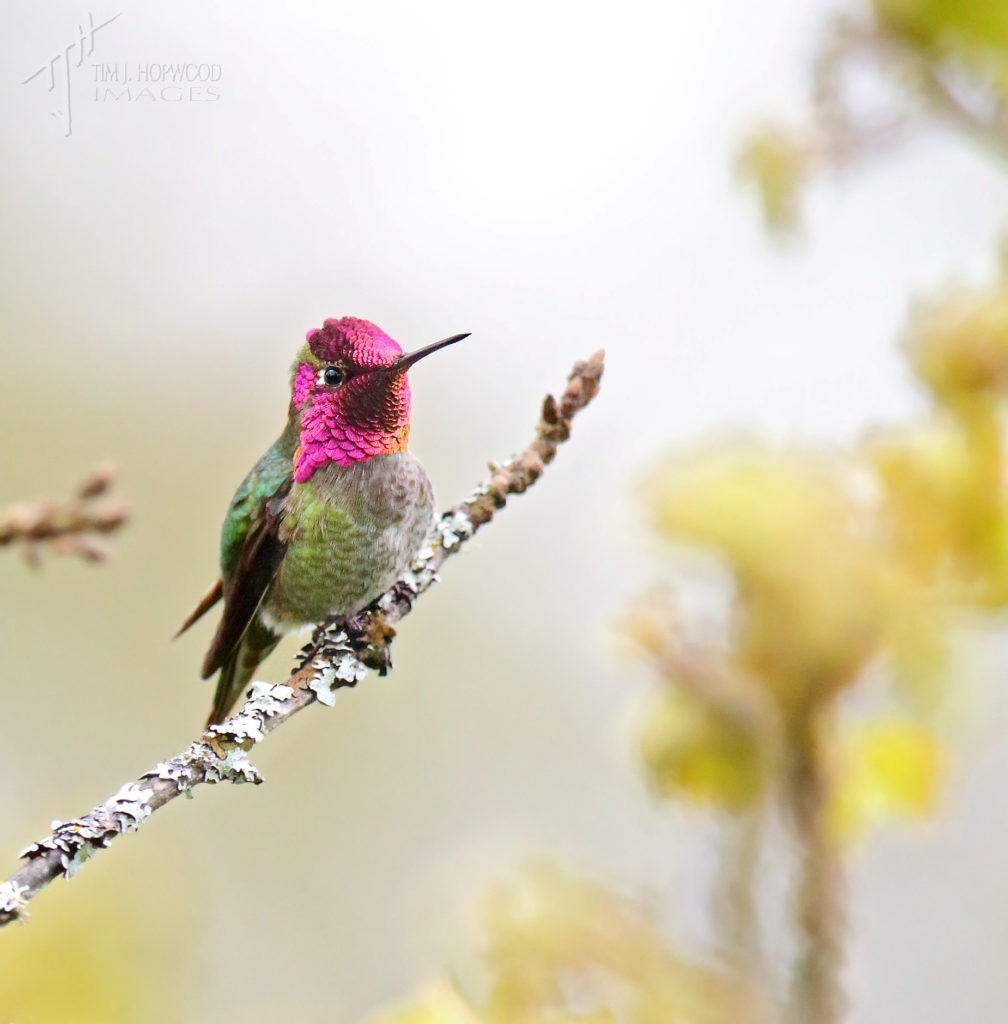 This trip certainly had it's ups and downs, however this only reinforced what I've already learnt about birding and bird photography:
1. Birds and weather are prone to being unpredictable and you should be prepared for surprises, both good and bad.
2. Every birder will likely have a 'bad' day of birding at some point, but these only make the 'good' days so much sweeter!
For more of my wildlife photography, please visit my facebook page: https://www.facebook.com/timjhopwood/