For many children, the last few weeks leading up to Christmas are a period when time stands still. Or at the very least, it seems to move a lot slower than usual. Weeks feel like months and days feel like weeks in that all-too slow march up to the big day when the presents are unwrapped and new toys enjoyed.
Time seems to be running in slow motion for the birds too, at least here in southern Ontario.
Last month I wrote about our continuing bird vacuum, and how the up-and-down fall weather seemed to be playing havoc with bird migrations. With November having given way to December and the first snow only beginning to fall today, time indeed seems to be standing still as new arrivals come slowly to the feeder and old friends are still hanging about.
The blue jays continue to come and go, more in a steady trickle than the torrent we've seen in the past. You see a few, you see none, you see more again. Different birds, with slight variations in their markings. Yet they all share a singular love for peanuts.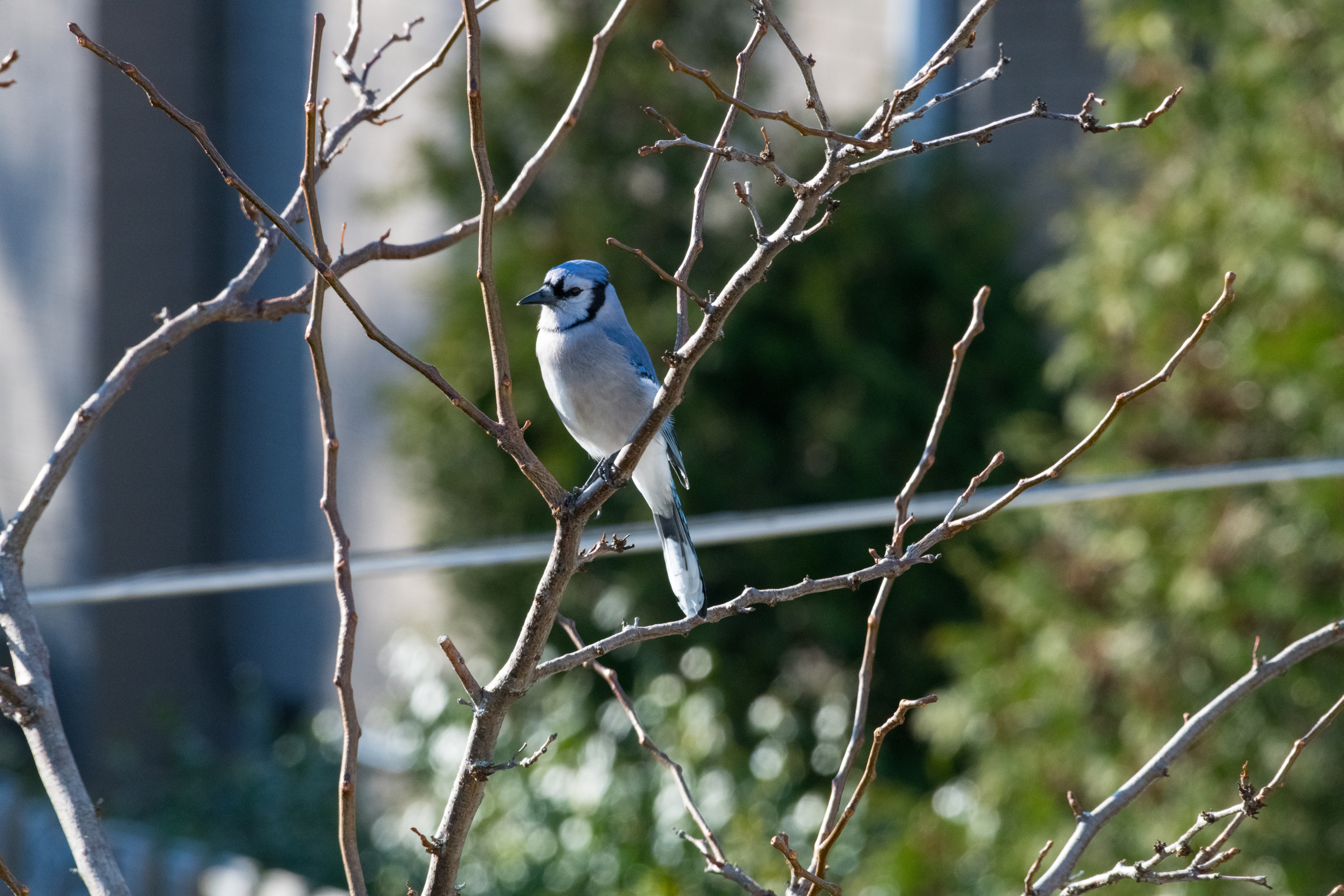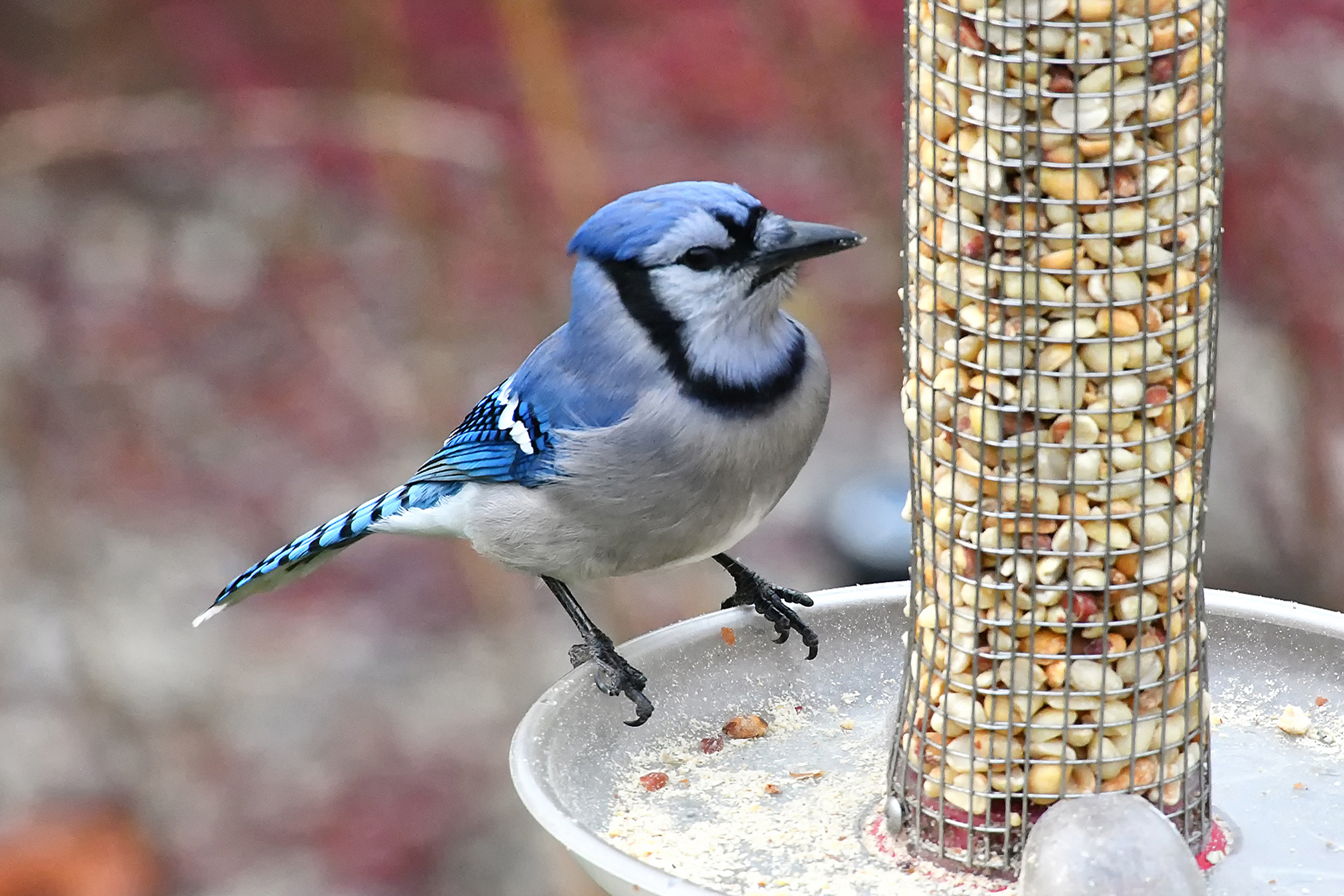 The resident downy woodpeckers have been busy caching peanuts and other snacks.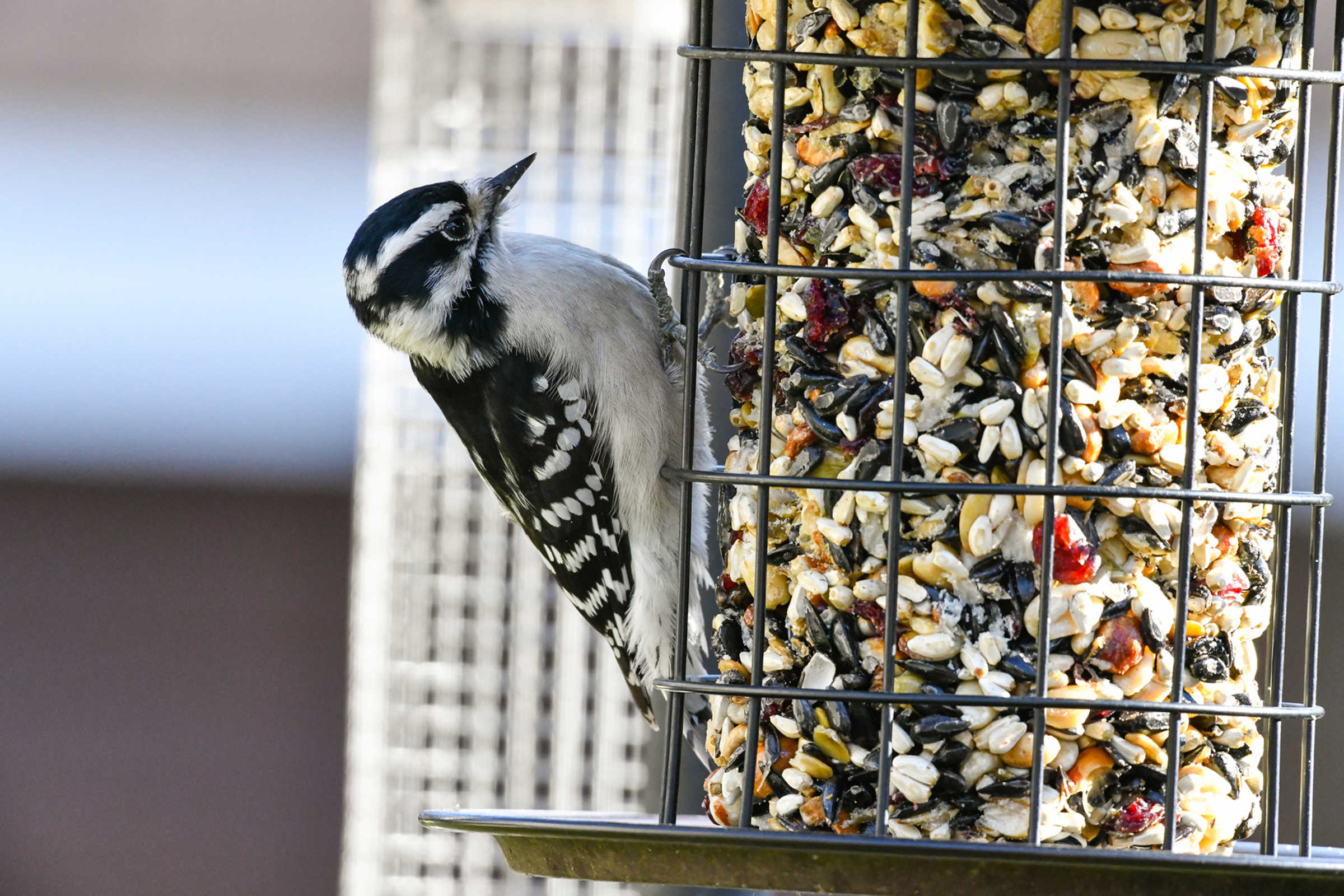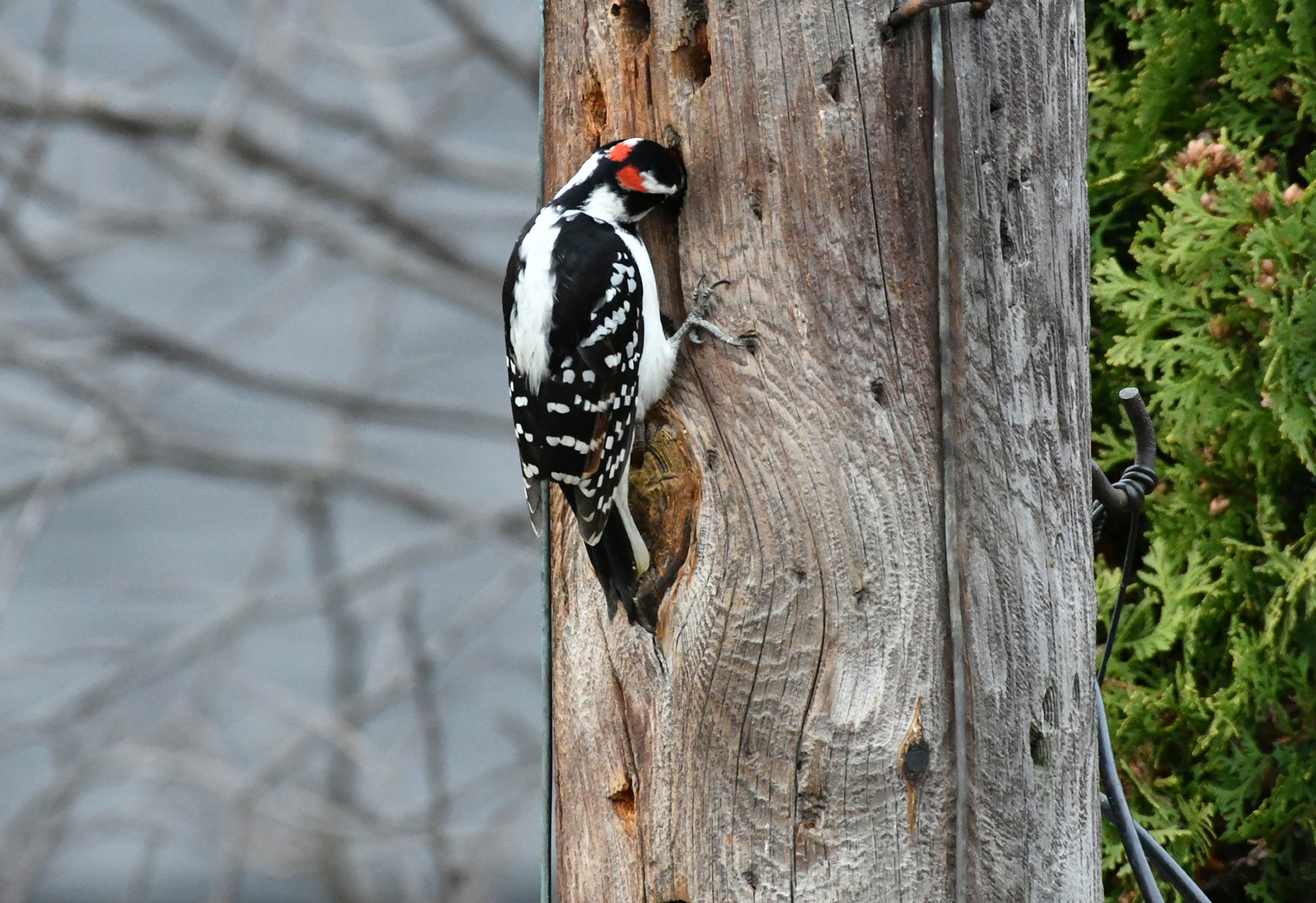 And the mourning doves continue hanging around, although we're seeing fewer of them every day. It's not just the falling temperatures – a telltale pile of feathers that Laura found in the yard made it apparent our resident Cooper's hawks – who we haven't seen in a while – are still in the neighbourhood. The other doves didn't stick around long after that.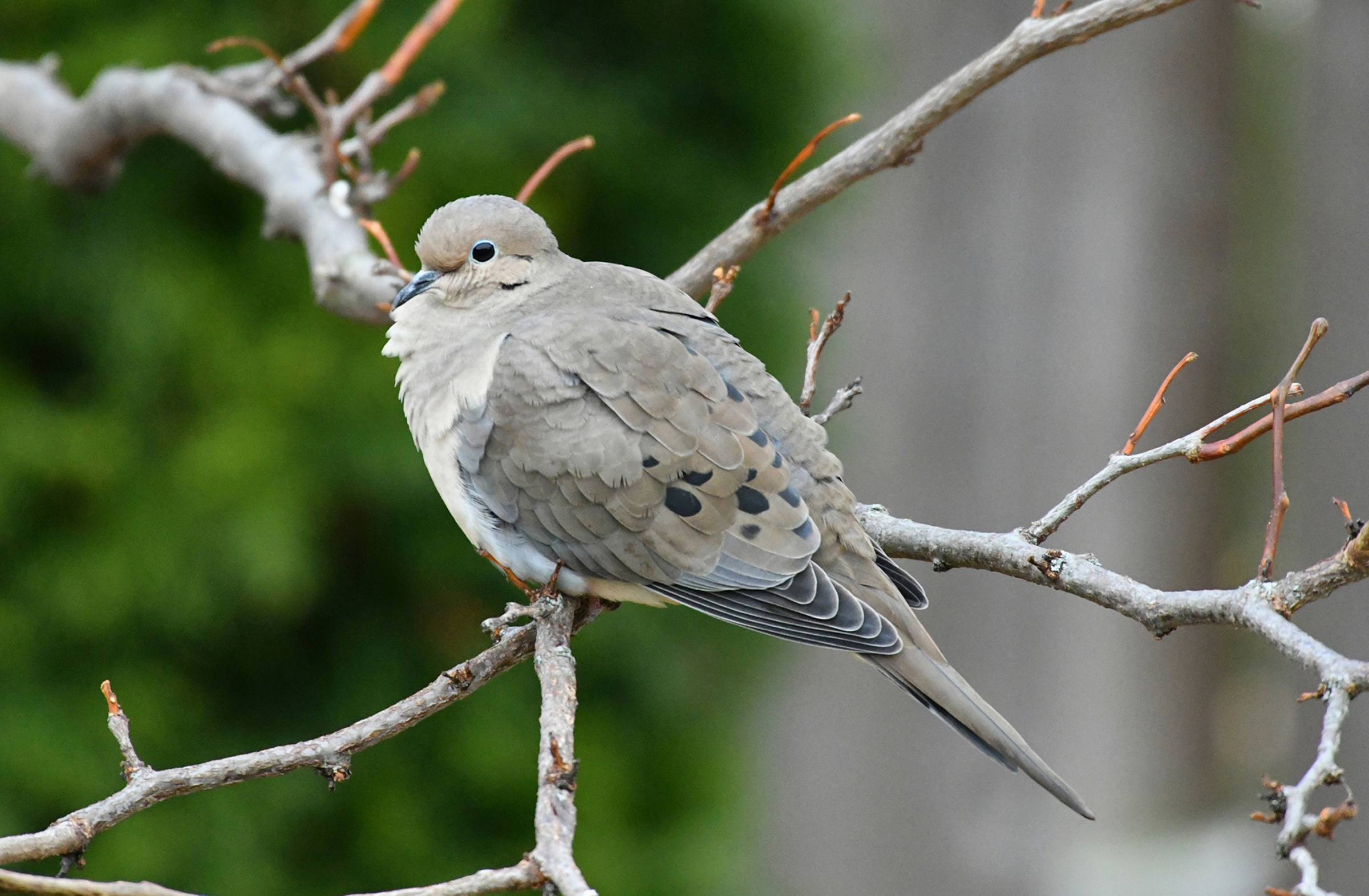 Perhaps the surest sign that fall is giving way to winter is in the arrival of growing numbers of finches. We had no goldfinches to speak of a month ago, now there are many. And house finches are also suddenly abundant.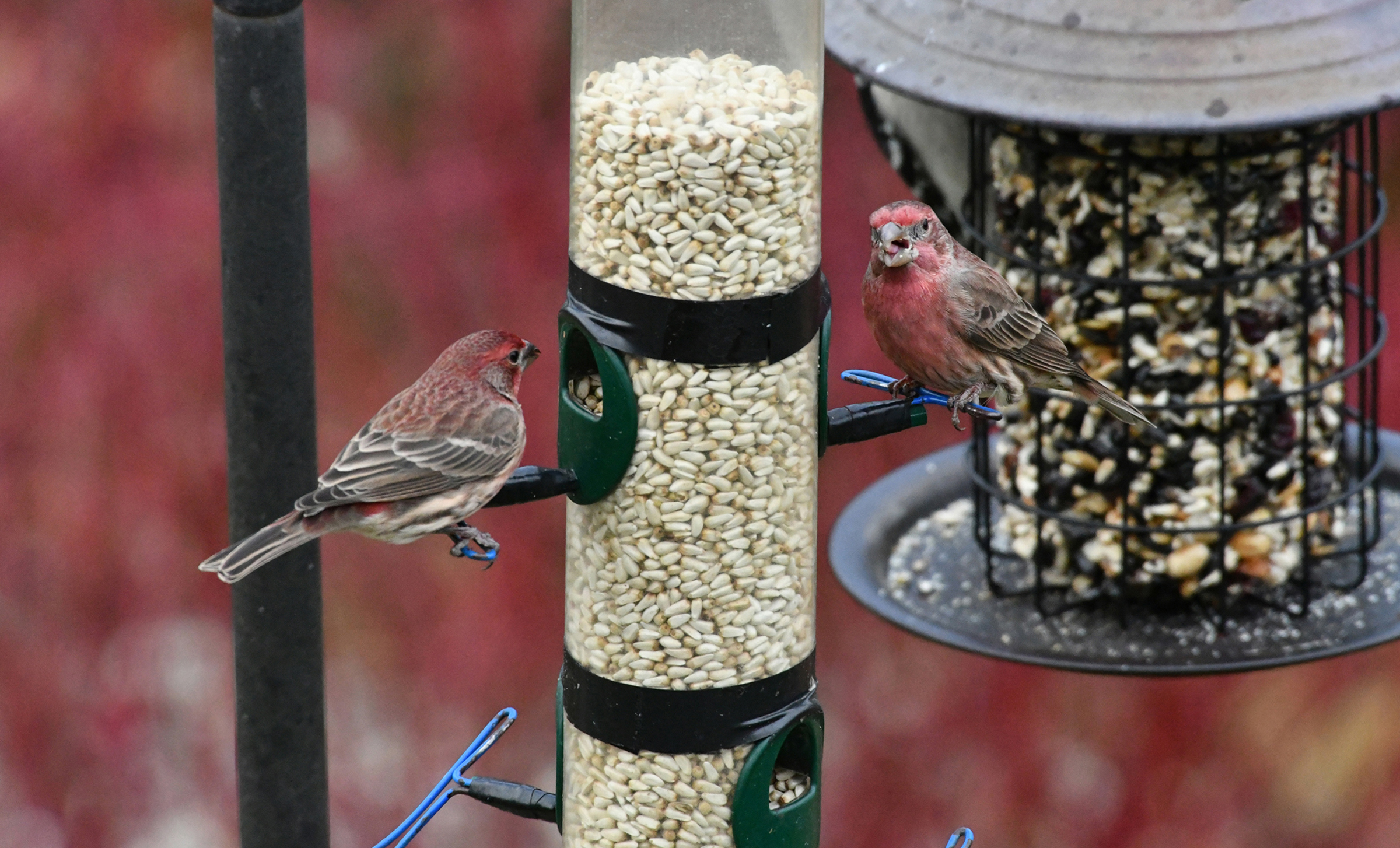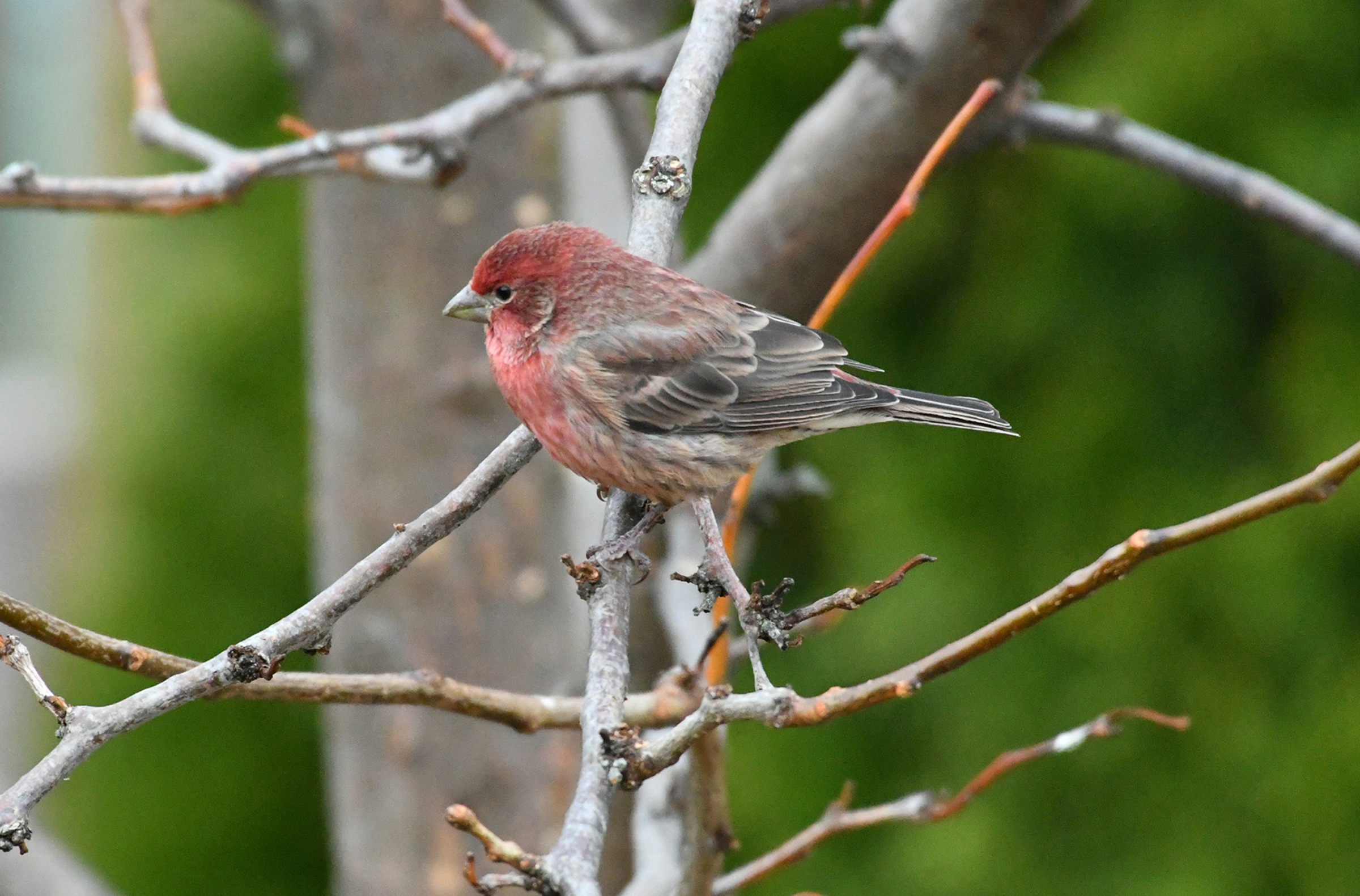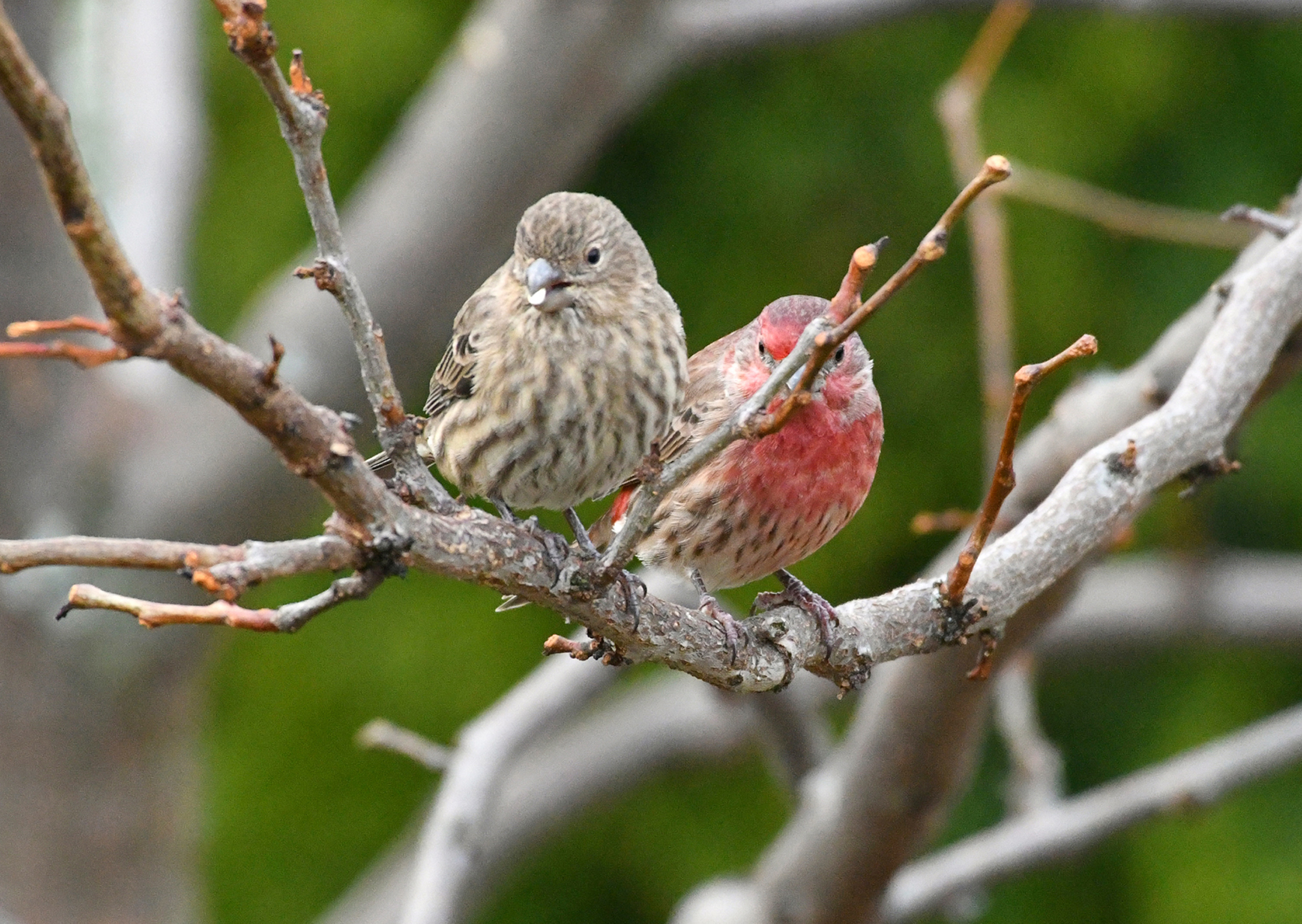 With all that red in the trees, the cardinals have some new competition. It will be interesting to see the first sunny morning with fresh snow, when the cardinals all seem to radiate colour like they glow in the dark.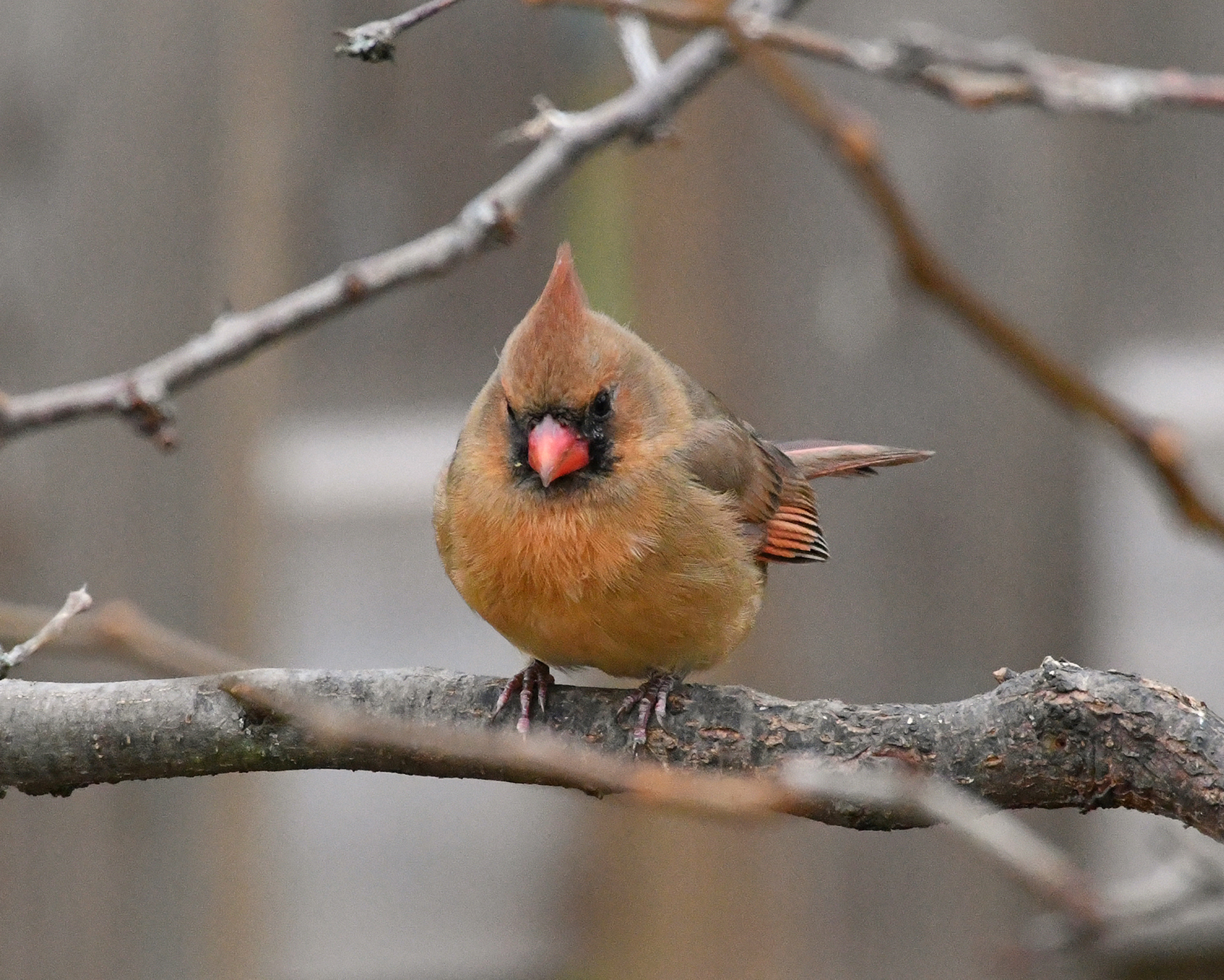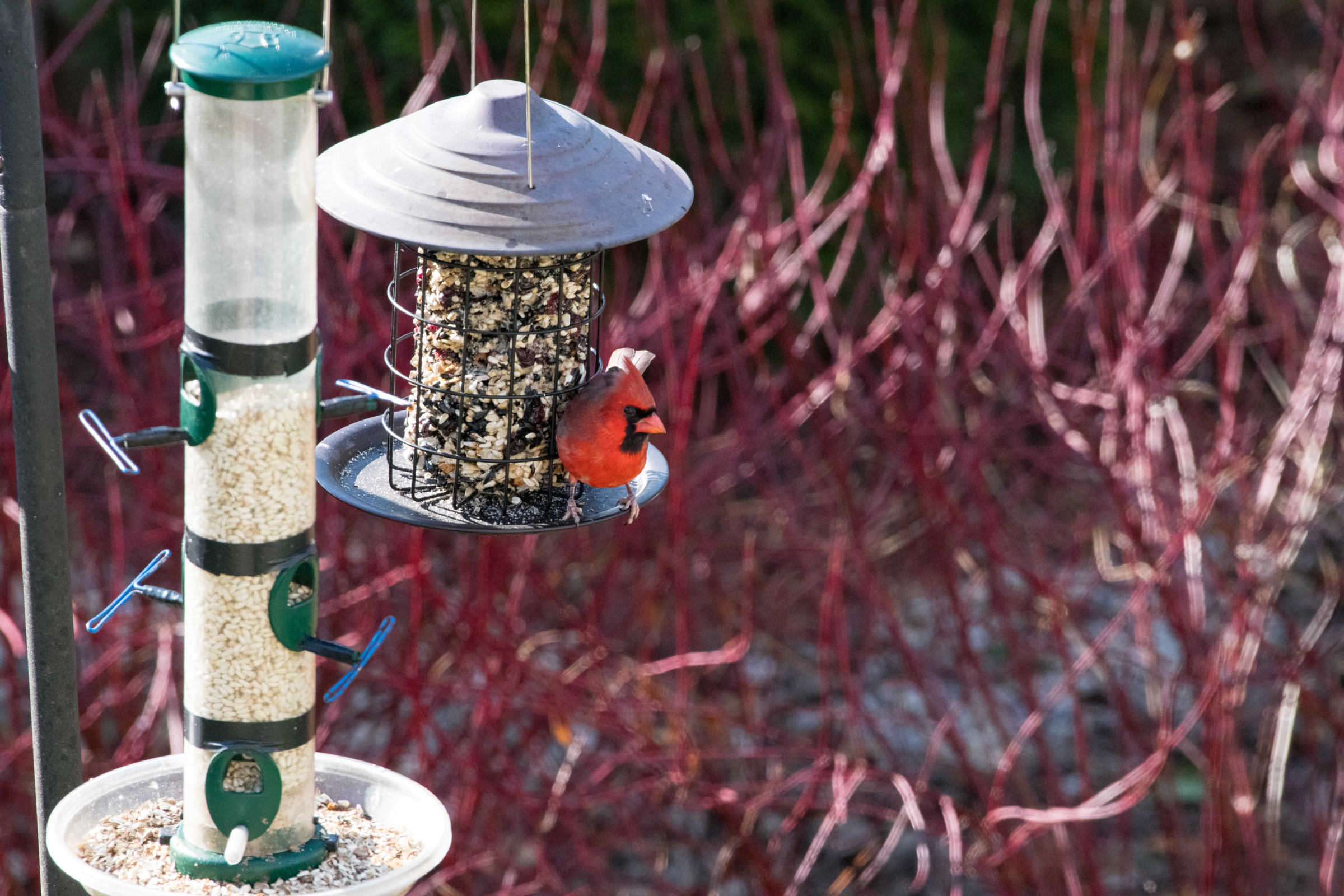 Perhaps the snow will finally clear out the last of the starlings. There are so many of them we have had to keep safflower seeds in the main feeder, since they gobble down the sunflower chips so fast … they literally empty the feeder in a few hours. A few of them have even become proficient at hanging upside-down and eating the woodpecker picnic cakes. I don't mean just a brief bites either, there are a few birds that hang inverted for five or six minutes at a go. If nothing else, starlings are adaptable. And smart.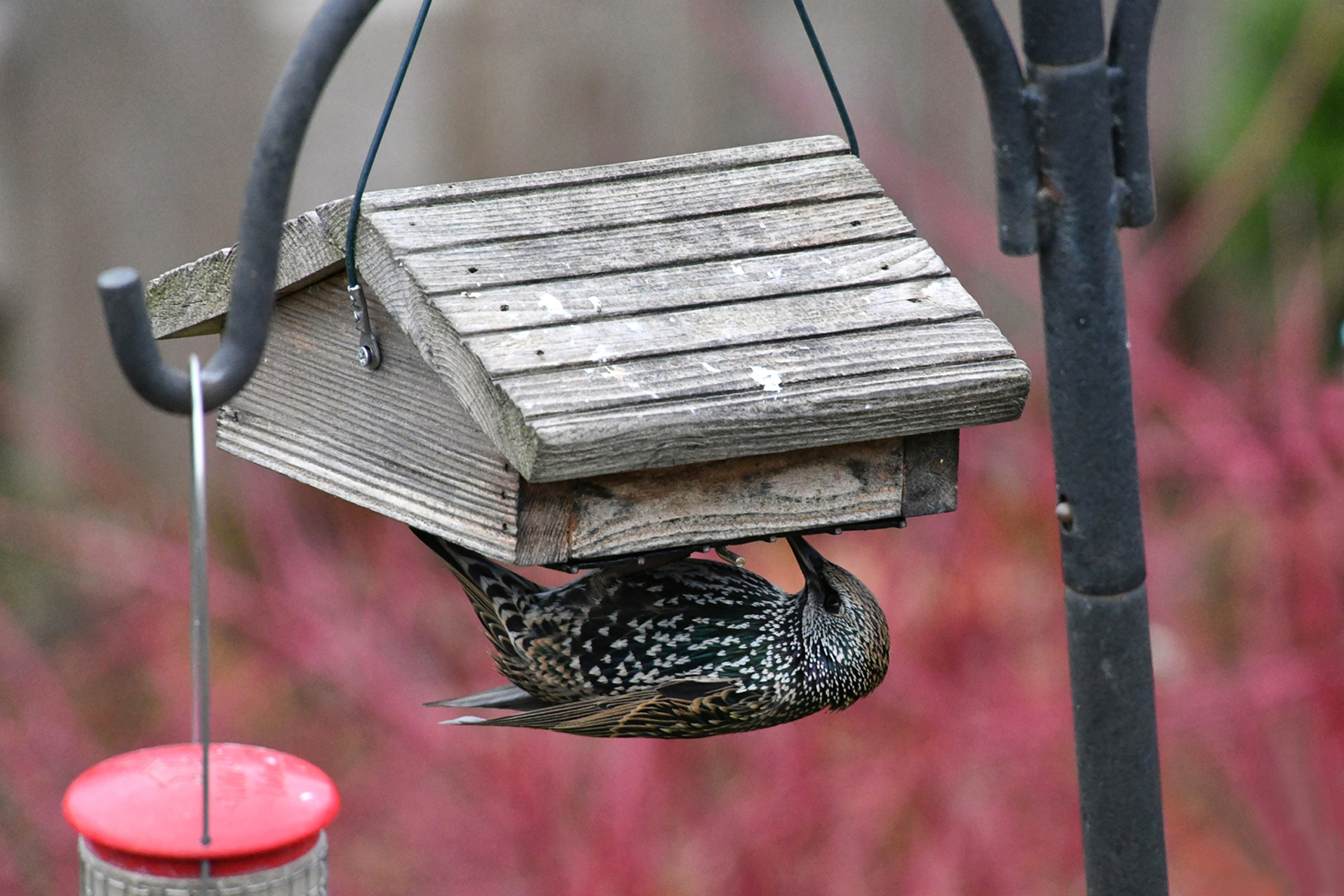 I write this in the late evening, and it's now snowing like mad. Perhaps a fresh landscape will bring more fresh birds, and an end to the sensation of time standing still. It's been a great fall, but I'm ready for a change.