We're into the dull birding month in my yard – I have house sparrows and more house sparrows, as the hatch year juveniles are now flying with the adults. House finches, mourning doves and black-capped chickadees make the occasional appearance, but it's basically sparrow-world out there.
A couple of days ago, I was enjoying a beautiful quiet evening on the back deck, wondering where all my birds were. Suddenly I heard a different bird sound and whipped my head to the right, just in time to see a brown bird of prey land in the neighbor's pine tree.
Racing into the the house to grab my camera, I thought at long last, I'm going to get that decent merlin picture I've been chasing.
I only manged to take a few photos before he flew off. Imagine my surprise when I uploaded these to the computer.
If I'm not mistaken, this is a young Cooper's Hawk. Yes? No? Let me know what you think. The Cooper's/Sharpie conundrum is not one I've solved with any degree of certainty…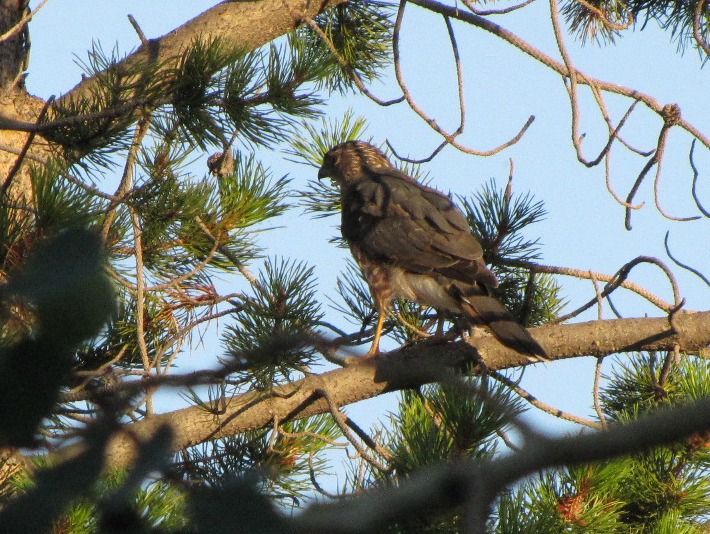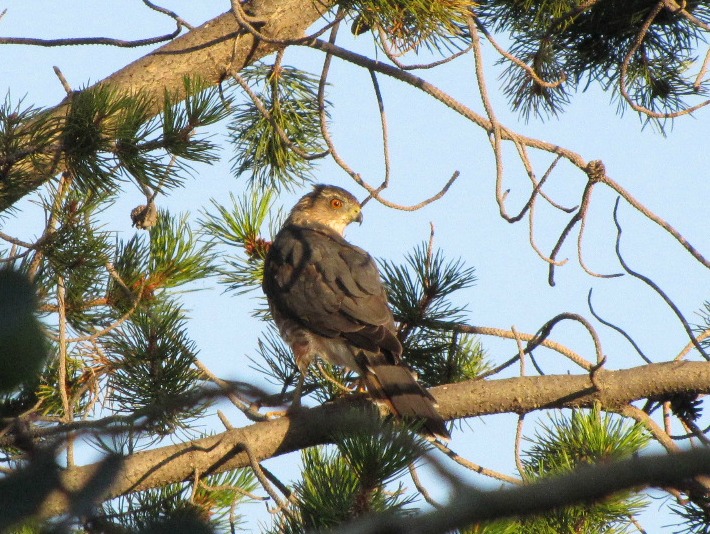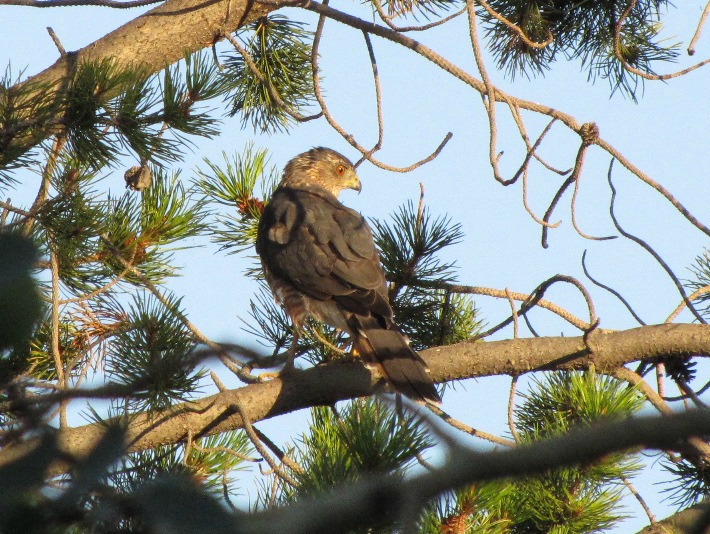 I never noticed this on before, but from this angle he looks like he`s got eyes in the back of his head.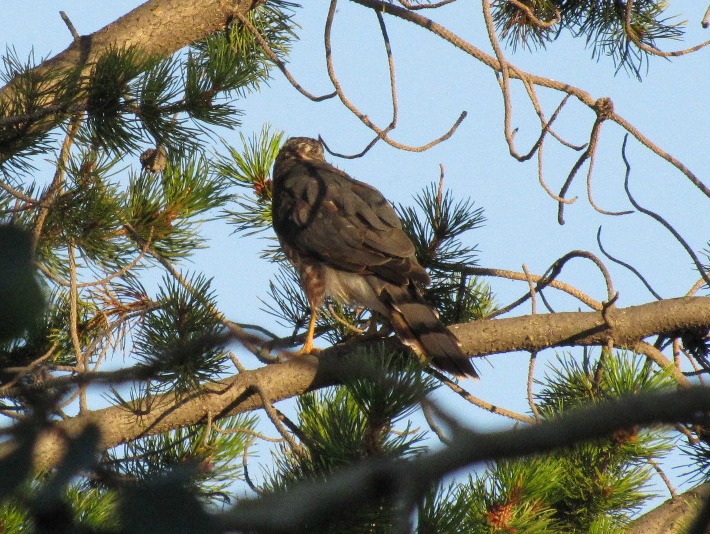 Apparently, I'm not only putting out food for the small birds, I'm contributing to the upward food chain by feeding merlins and hawks. Cool.
And not that I'm complaining or anything, but I still don't have a merlin picture…