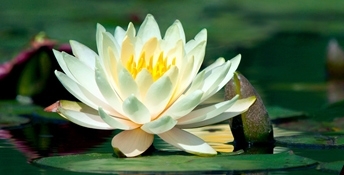 Bird News
The Peregrine falcon population is on the rise in Ontario, but concern still exists about the low population numbers.
A 65 year old bird lover in rural Saskatchewan will be closing his home-based rescue shelter after being told he must get a provincial license or be subject to fines.
Two Ontario men are facing charges in connection with the animal blood sport of cockfighting.

Mammal News
Conservation groups are accusing provincial and federal governments of refusing to act in saving the Woodland Caribou.
A dead prairie dog found in Grasslands National Park, SK has been found to have died of the plague.
Three Alberta environmental groups have joined a First Nations effort calling on the federal government to protect boreal caribou herds.
City Council in Barrie, ON has called for a coyote cull because of attacks on livestock
Police in southeastern B.C. have raided a marijuana grow operation that was guarded by ten black bears.
The caribou hunting season in Labrador will be delayed pending the results of a population census.
The airport in Kenora, ON  is installing wildlife control fencing to keep deer off the runways.
Tourists off the Newfoundland coast captured a video of a pod of orcas attacking and killing a minke whale.
Herptile News
Manitoba's only lizard species, the prairie skink, is part of a $780,000 habitat preservation project in the province.
Fish News
University students who inserted 20 tracking chips in Atlantic sturgeon to monitor spawning behaviour have found some unexpected results.
Black rockfish, fished to local extinction by the 1990s, have been reintroduced to the waters east of Vancouver Island.
Insect News
A BC Bee Breeders Association project has identified honey bee populations resistant to varroa mites, and sent the queen bees to breeders thoughout the province, resulting in hardier colonies.
Ecosystem News
An Indonesian forest company is increasing its operations in BC to send products to customers in Asia.
More than $443,000 in federal funding will be going to southern Vancouver Island organizations to protect biodiversity.
A proposed 11,700 square kilometre park in eastern Labrador will allow the people living in it to hunt there indefinitely.
Southeastern Alberta will benefit from $1 million in federal funding to secure habitat within the Greater Sage Grouse range, enhance native prairie habitat and Northern Leopard Frog stewardship.