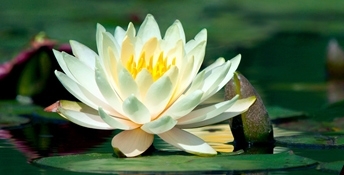 Bird News
Unusual sightings in Ontario this year are making bird watchers happy.
Satellite transmitters are being used to track loons over the Great Lakes and learn more about the spread of avian botulism.
Residents of southeastern Prince Edward Island are concerned about a drop in the number of gulls on the island.
Mammal News
First Nations groups in Alberta have given Ottawa a deadline to create an emergency plan halting development in areas critical for survival of the woodland caribou.
The burgeoning feral rabbit population on the University of Victoria campus has been offered a home at a rescue facility in Texas.
An Ontario woman has survived a Yellowstone bear attack by playing dead.
Fish News
A 3 metre blue shark washed up on the shore of a Nova Scotia beach, far from its natural range.
Researchers from the University of Calgary have found chemicals present in two southern Alberta rivers are likely the cause of the feminization of fish.
Insect News
Researchers from the University of Guelph and Environment Canada have determined why monarch butterflies east of the Appalachians show up later in the year.
Eastern Ontario is experiencing an explosion in the population of European earwigs.
Ecosystem News
Compiling 10 years of data, a graduate student has determined there have been more than 500 small oil spills along B.C.'s coast.
A UNESCO report has stated mining and energy development in BC's Flathead Valley would pose a serious threat to aquatic ecosystems and wildlife corridors.
Over 500 people across Canada are objecting to a proposal to allow mining exploration in Tombstone Territorial Park in Yukon Territory.
Despite strong opposition from more than 11,000 Canadians, the federal government has decided to proceed with seismic testing for oil & gas in a proposed National Marine Conservation Area.
The City of Winnipeg has plans to drag a pond to remove excess duckweed, in spite of the fact the plant inhibits the growth of algal blooms.