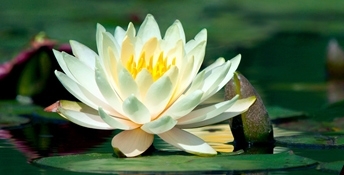 Bird News
Eleven oil covered birds have been treated after a vessel in the St Lawrence ran aground during a storm and leaked up to 200 tonnes of fuel into the seaway.
An Atlantic yellow-nosed albatross, 10,000 kilometres from its normal range, was rescued and taken to a wildlife rehab centre near Lake Ontario.
Biologists in Jasper National Park, AB are taking part in the Monitoring Avian Productivity and Survivorship study, lead by the Institute for Bird Populations in California.
Mammal News
Lawyers for the Alberta First Nations have written the federal environment minister, demanding he protect dwindling caribou herds on their traditional lands.
Parks Canada staff in Newfoundland have confirmed a black bear used to being fed has lost its fear of humans and may need to be destroyed.
Bear warnings have been put in place in Banff National Park, AB, due to increased conflict with people.
City council in Oshawa, ON have voted to permanently scrap lethal trapping of beavers.
A black bear in northwestern Ontario whose head had been stuck in a jar for at least two weeks appears to have freed himself.
A beaver has been shot in a Red Deer city park, possibly as retaliation for a beaver killing a dog last week.
A polar bear in the Yukon River may have hitched ride on melting ice.
Fish News
Excess nutrients from runoff are choking rivers on Prince Edward Island, depriving them of oxygen.
Ecosystem News
British Colombia has set up a species-at-risk task force to find out how conservation targets can be met in light of climate change and development demands.
The Nature Conservancy has acquired a 150-acre critical conservation link near an Environmentally Significant Area which is one of the most productive shorebird staging habitats in Alberta.
The federal government has passed the monitoring of oil sands pollution to the Alberta government, who in turn have passed responsibility to the industry who are doing the polluting.
The Alberta government has released a new forest management plan for southwestern Alberta, allowing loggers to cut more of the older timber in a southwest wildlife corridor.
The Columbia Basin Trust is providing $160,000 to support ecosystem restoration efforts in the East Kootenay region of BC.
The federal Environment Department has announced funding for five projects in Alberta, Saskatchewan, Manitoba and New Brunswick.