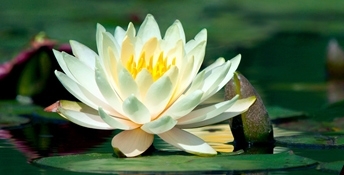 Bird News
Conservationists are concerned for the Northern Gannet population in Quebec, who migrate to the Gulf of Mexico in October.
Two Toronto-area men have been fined $1,500 for shooting two Trumpeter swans in a Wildlife Management Area.
Inuit hunters in Nunavut are worried about the Snow Goose population, as they migrate in the millions to the Louisiana wetlands and the Gulf of Mexico in late August.
First Nations members in British Colombia want the right to hunt eagles for ceremonial use.
Piping Plover numbers on Prince Edward Island now number only about half as many birds counted in 2001.
Canada's birds that feel the impact of the oil disaster in the Gulf of Mexico
Mammal News
After a four-year study, the Ontario Ministry of Natural Resources has the confirmed the presence of Eastern Cougar in the province.
According to a study in the Journal of Animal Ecology, the Vancouver Island Marmot has changed their behaviour from social to solitary, due to their declining numbers.
A new project will assess the impacts of the grey seal population on the Atlantic cod in Newfoundland and Labrador
A Vancouver mining company has applied for an exemption on exploratory drilling in threatened caribou habitat, next to a popular hiking trail
A military exercise underway along Canada's Eastern Seaboard has raised concerns about conflicts between ships and whales in the Bay of Fundy.
The B.C. government has banned the sale of new natural gas and petroleum tenure in more than 500,000 hectares to restore habitat for threatened Boreal Caribou.
Polar bear scientists say Nunavut's claim that polar bears should not be listed as threatened ignores scientific evidence.
Insect News
The Gypsy Moth population has declined in Fredericton, New Brunswick, for the first time in a decade.
The city of Winnipeg has begun using a combination of biologicals and chemicals to combat the high mosquito population.
A researcher at the University of Manitoba is proposing to cut the mosquito population by sterilizing the insects.

Ecosystem News
In celebration of Canada's 143rd birthday, the Nature Conservancy of Canada (NCC) has announced the protection of 10 Gifts to Canadians:
101 acres (40 hectares) of intact Coastal Douglas-fir habitat in British Columbia
320 acres (129-hectare) of forests, shrublands and wetlands in Alberta
240 acres (97 hectares) of grassland and woodlands in Saskatchewan
1352 acres (541 hectares) of forests, wetlands and peatlands in Manitoba
317 acres (128 hectares) of the Carolinian Life Zone in Ontario
23 acres (9 hectares) eastern tip of the Gaspé Peninsula in Quebec
160 acres (64 hectares) of coastal marsh in New Brunswick
300 acres (121 hectares) of undisturbed estuary in Nova Scotia
500 acres (202 hectares) of fresh and saltwater habitats in Newfoundland & Labrador
60 acres (24 hectares) of cedar trees on Prince Edward Island
A Liberal MP has introduced a private member's bill to prohibit Canada's lakes from being used as low-cost disposal sites for tailings waste from mining operations

The government of Quebec has announced a $1.5 M grant to establish an ecological corridor between Quebec and Vermont.
Federal scientists have scaled back plans to conduct seismic testing in The Arctic Ocean because of concerns raised in Arctic communities.