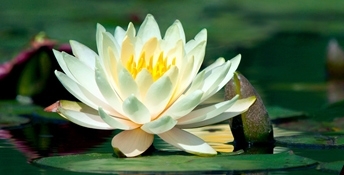 Bird News
Two pairs of endangered Piping Plovers being monitored by Bird Studies Canada have nested on land protected by The Nature Conservancy in Nova Scotia.
The US Migratory Bird Conservation Commission has approved a total of $35.7 million for refuge acquisitions and wetlands grants for North American migratory birds.
After an eight-year absence, two pairs of Purple Martins have returned to breed in southern Ontario.
A program to reintroduce Trumpeter Swans in Ontario has reported the number of breeding pairs this year may be 50 per cent higher than the last survey.
The endangered Whooping Crane could be affected by the Gulf Oil spill that may contaminate the shellfish, frogs and fish the birds feast on after migrating south for the winter.
The recent wet weather in the prairies means ducks will benefit from an extended breeding period and increased vegetative cover for ducklings.
A team of biologists from the Canadian Wildlife Service and Queen's University have found seabirds are loaded with heavy metals such as cadmium and lead, ingested from their food.
Mammal News
A study on wildlife mortality and the railroad has found that the Canadian Pacific Railway trains are six times more deadly for bears than the highways.
An RCMP officer in Alberta is credited with saving a baby porcupine, cutting him loose from his umbilical cord after his mother was killed on a rural highway.
Two Yellow-bellied marmots have been reported in Vancouver over the last few weeks, although they are not native to the lower mainland.
The Federation of Northern Ontario Municipalities has launched a campaign to fight the  Endangered Species Act for woodland caribou protection, citing the costly permit process.
Conservation groups in B.C. are suing the federal Department of Fisheries and Oceans to try and force better protection for killer whales off the west coast.
Fish News
Over a million dollars in funding is being sought by Nechako White Sturgeon Recovery Initiative to build a fish hatchery for Canada's largest fish species.
A Nova Scotia restoration program for the Atlantic salmon that has seen numbers triple in five years credits the addition of lime to the river.
An official investigation into the disappearance of almost 10 million sockeye salmon in the Fraser River is underway in Vancouver.
Insect News
A tent caterpillar outbreak has been reported in three areas in New Brunswick.
Grants are now available for Alberta residents, private landowners and municipalities who have lost trees to mountain pine beetles.
A scientist in Nova Scotia is teaming up with farmers, landscapers and the public to help create and maintain bee-friendly habitats across the province.
Invasive European fire ants have now been spotted in Ontario, Quebec, New Brunswick and Nova Scotia.
A biologist in Alberta's Wagner Natural Area has identified approximately 230 species of spiders, about 20 of which are new to science.
Ecosystem News
The Arctic Biodiversity Trends 2010 Report has documented a broad spectrum of changes in the Arctic ecosystems and biodiversity.
BP Canada has started preparation work on a multi-billion development to extract coalbed gas in a critical wildlife corridor between B.C. and national parks in Alberta.