Guest post by Bob Lefebvre
Next week is our annual family reunion/camping trip which we usually spend on Lesser Slave Lake in northern Alberta. The campsite, at Lily Creek in Lesser Slave Lake Provincial Park, is a beautiful spot in the heart of the boreal forest. There is a huge sandy beach, great swimming and fishing, and best of all, an abundance of birds. You actually have to wear earplugs if you hope to get any sleep over the continuous singing of White-throated Sparrows and other songbirds.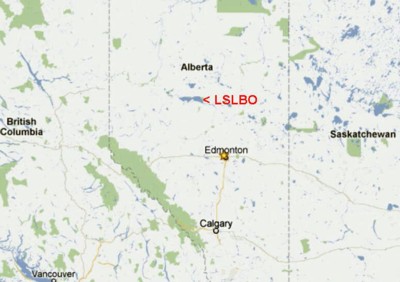 The campsite is only a ten-minute walk from the Lesser Slave Lake Bird Observatory (LSLBO), which is part of the Canadian Migration Monitoring Network. There is a banding station there, and hundreds of birds are banded in both the spring and fall migrations. There are also some trails in the forest, and the main trail on the lakeshore extends for miles.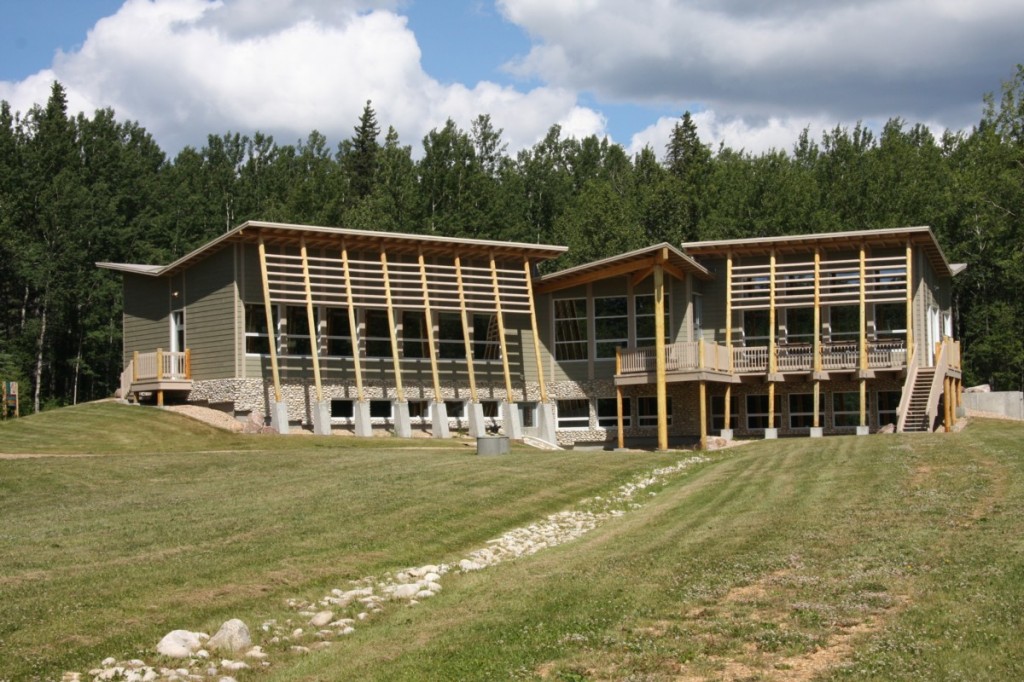 Boreal Centre for Bird Conservation at the Lesser Slave Lake Bird Observatory (back).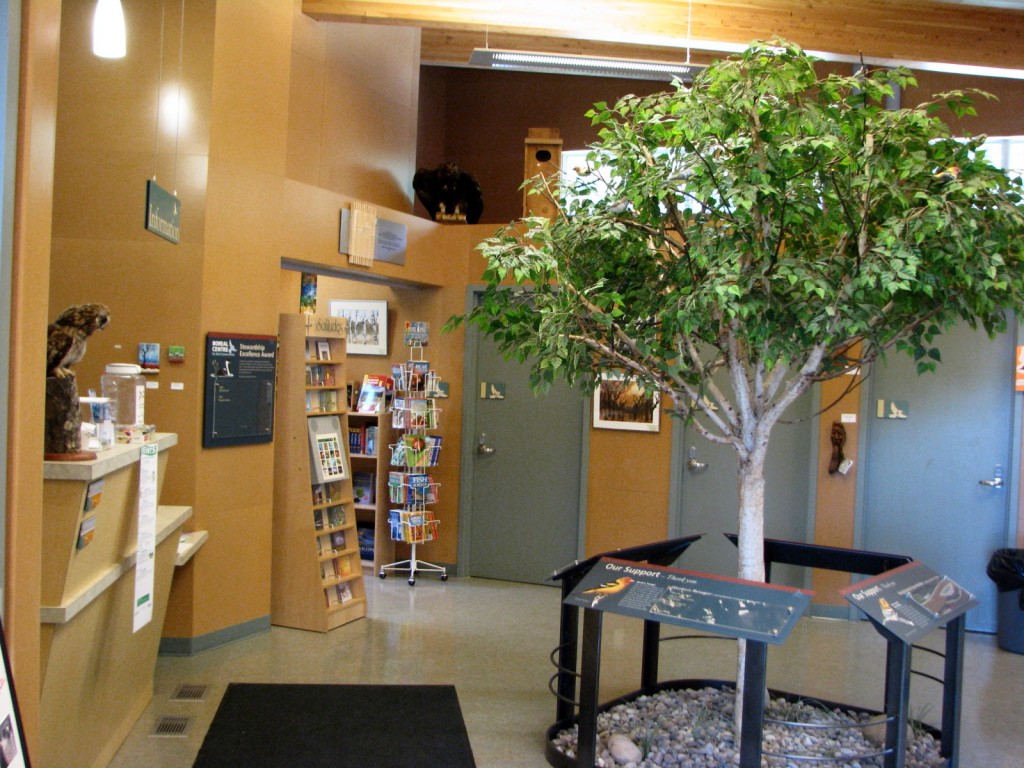 Inside the Boreal Centre.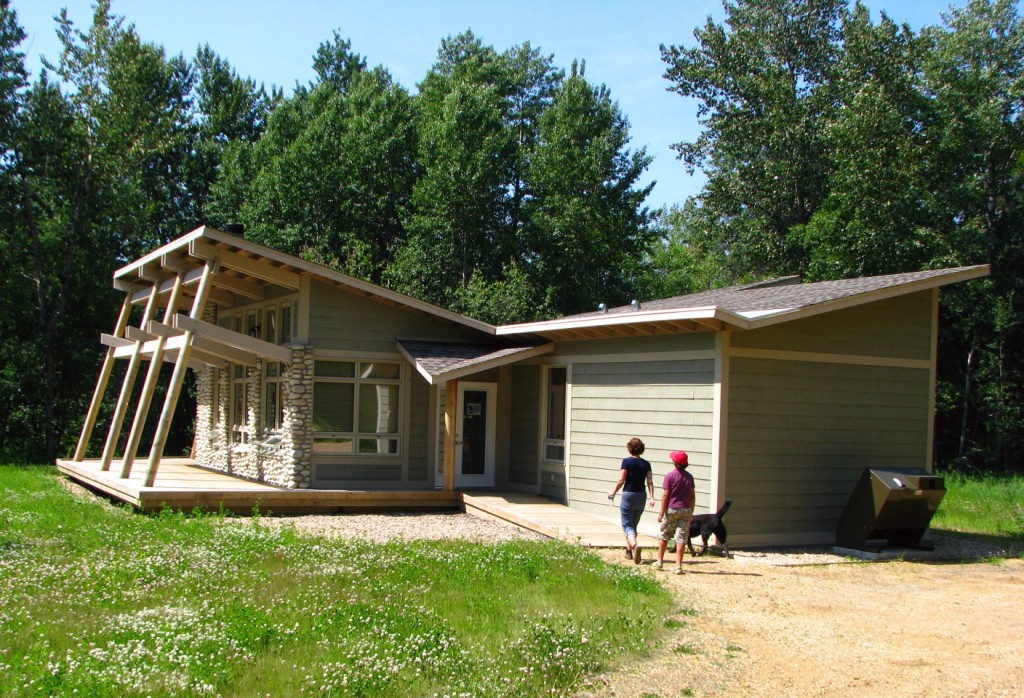 The Nest – a hostel at LSLBO, used by researchers but also available to the public.
The Observatory is located in a natural "migrant trap" – birds veer around the lake, which is over 100 km long. Just east of the lake is Marten Mountain, 1020 metres above sea level. The birds are funnelled into a narrow strip of boreal forest along the lakeshore.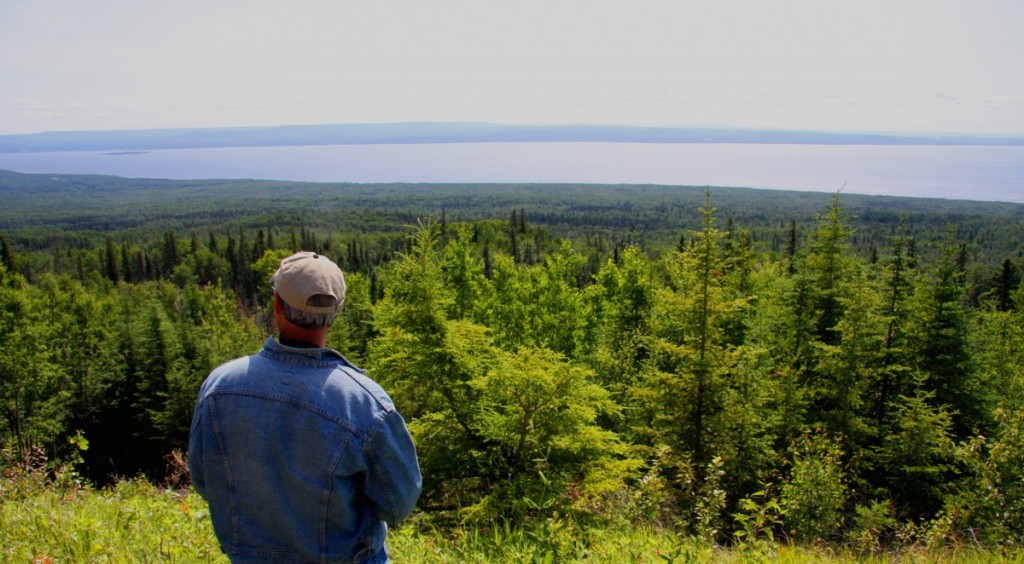 View of the lake from Marten Mountain.
With luck I'll get some good bird photographs next week, and I'll share them here after I get back.
If you're in the Slave Lake area, it is worthwhile to travel to the Boreal Centre. It is located 21 km north of the town of Slave Lake, on Highway 88.
Links:
Lesser Slave Lake Bird Observatory website
Boreal Centre for Bird Conservation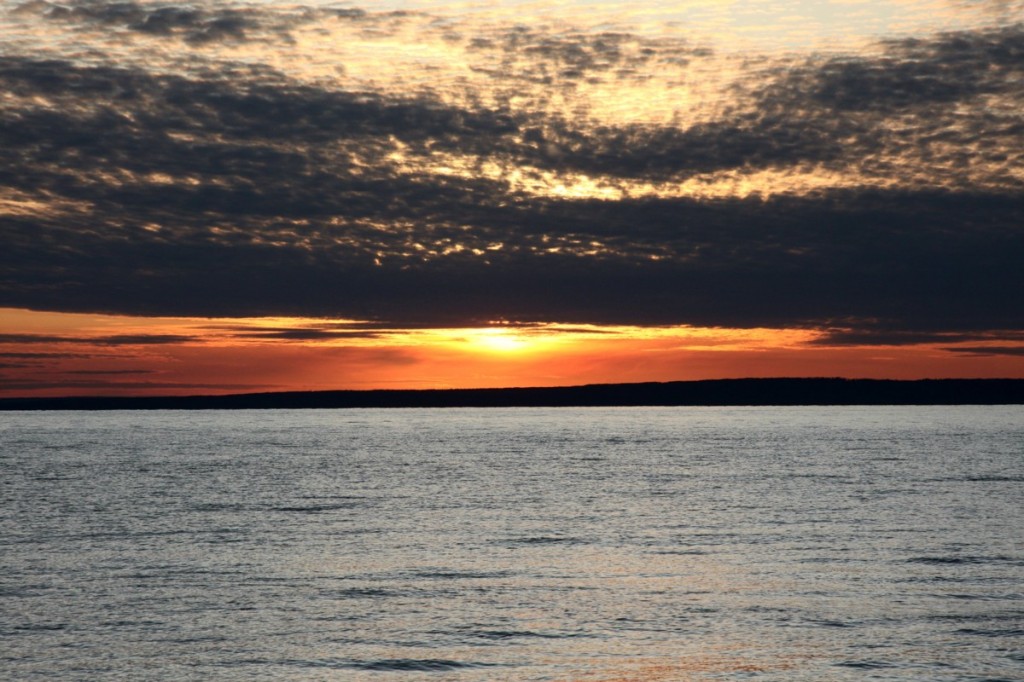 Dusk on the lake.