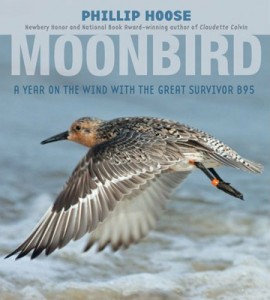 He is so long-lived that he has surpassed all expectations, touching hearts throughout the American continent, bringing together scientists and schools, inspiring a play and now even his own biography.
B95 is the name of a rufus red knot (Calidris canutus rufus), a migratory bird that in his annual journeys of 16,000 kilometers (9,940 miles) each way from the Canadian Arctic to Tierra del Fuego, in Argentina, has flown a distance bigger than the one between the Earth and Moon.
The story of B95 has inspired a book by American writer Phillip Hoose, which will be published next month. The bird has become a symbol of survival against all odds and of the plight of rufus red knots, whose populations have declined dramatically in recent years mainly due to overfishing in Delaware Bay, in the U.S., where the birds stop to refuel on their way back to the Arctic.