Calgary, AB – One of Canada's most critically endangered birds is one step closer to being saved from extinction. Eleven greater sage-grouse eggs, collected from the wild, have hatched successfully and are being reared at the Calgary Zoo, marking a conservation first in Canada.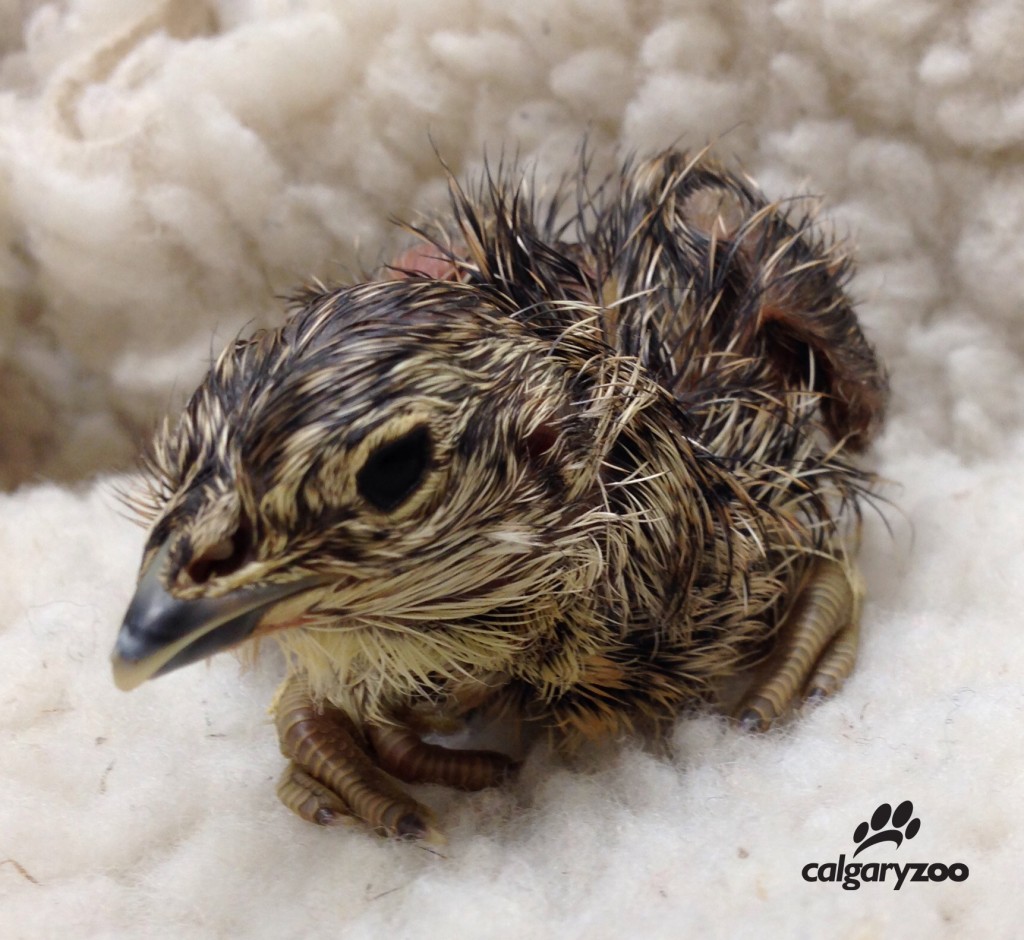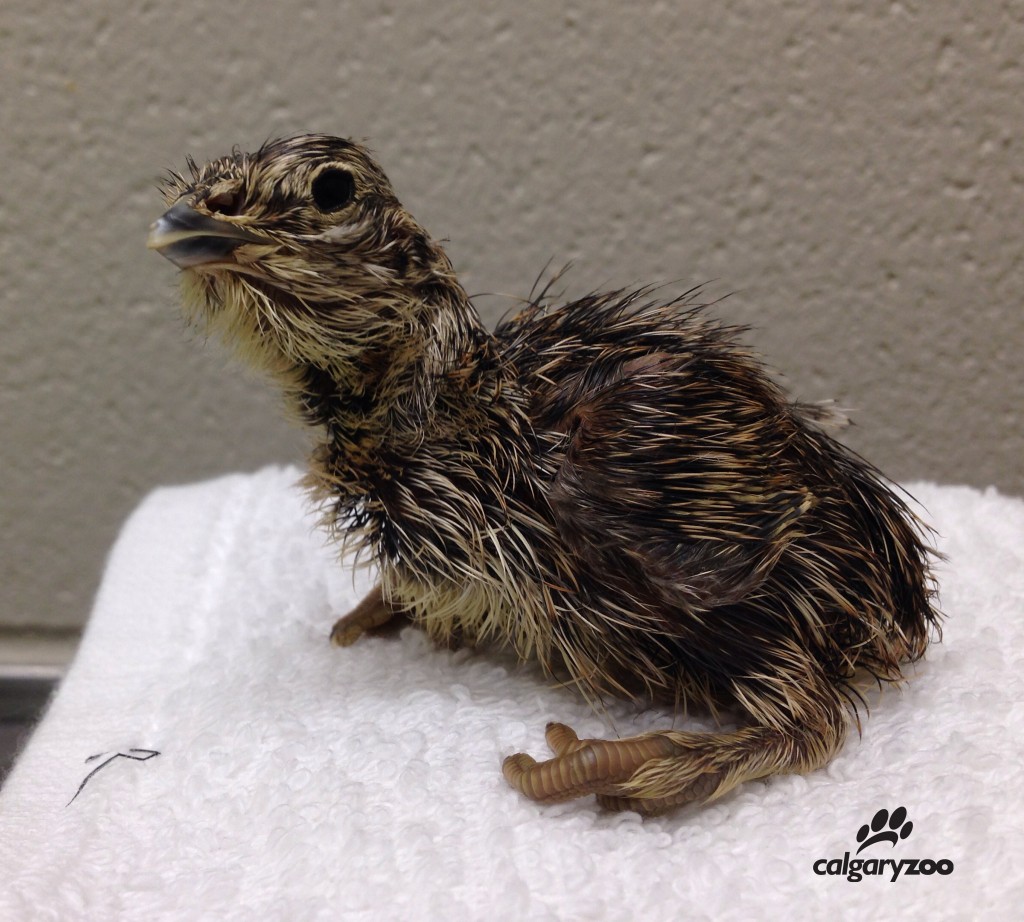 "We are extremely pleased to have developed a process with the Alberta Government of safely finding, moving, and hatching sage grouse eggs that have been collected in the wild," says Dr. Axel Moehrenschlager, Head of Conservation & Research at the Calgary Zoo. "We are demonstrating immediate action to respond to the species' imminent risk of extinction in Canada. This is the first step towards founding a captive population that can serve to recover the species in the future."
The eggs were gathered in southeastern Alberta where it is known that greater sage- grouse nest. A single egg was collected on May 9, 2014 and 12 eggs were collected from a single nest on May 15, 2014. Of the 13 total eggs, unfortunately two chicks did not survive following their hatching.
The chicks will be housed at the Calgary Zoo's Animal Health Centre where they are receiving exceptional care. Soon they will be transferred to the zoo's Devonian Wildlife Conservation Centre where captive breeding, rearing, and conservation research will be initiated.
The decision to start a captive breeding program at the Calgary Zoo was one of five recommendations from a January 2014 symposium that discussed how to prevent the species' extinction from Canada. More than 40 national and international experts attended including biologists, wildlife modellers, government representatives, local ranchers and the energy industry.
The Calgary Zoo's Centre for Conservation & Research has been working with Alberta Environment & Sustainable Resource Development (ESRD) since then to coordinate both monitoring and egg retrieval in the wild. Simultaneously, facilities and animal care expertise have been refined at the Calgary Zoo in order to prepare for the hatching and raising of greater sage-grouse chicks.
Populations of the greater sage-grouse have been declining by 98 per cent over the past 25 to 45 years with fewer than 138 birds remaining in Canada split between two isolated populations in 2013 – southeastern Alberta and southwestern Saskatchewan. Earlier this year the federal government issued an emergency order under Canada's Species at Risk Act (SARA) to prevent the extinction of the species.