No, unfortunately I haven't been travelling to the boreal forest. This is a guest post from Janet Plante, who lives in the boreal and will be writing monthly blog posts for Bird Canada. Some of the birds she regularly gets on her property throughout the year will make southern bird watchers drool.
We live in a rural area in northwestern Alberta. To the north within a mile or two is a river valley and to the south as far as a bird can fly is boreal forest with very little if any civilization. In fact, if you flew far enough to the west you would end up in the Rocky Mountains.
All year we are entertained by chickadees, woodpeckers, blue jays and nuthatches and for the last year or so we have been blessed with a very large finch family. From the eating frenzy in the winter of the Pine Siskens and Common Redpolls to the occasional and very welcome visits of the Pine Grosbeak we marvel at these colorful birds.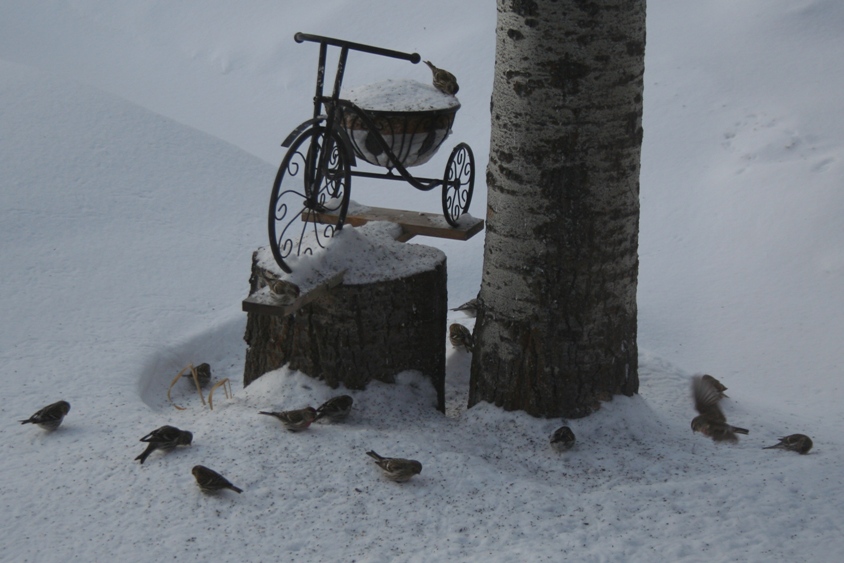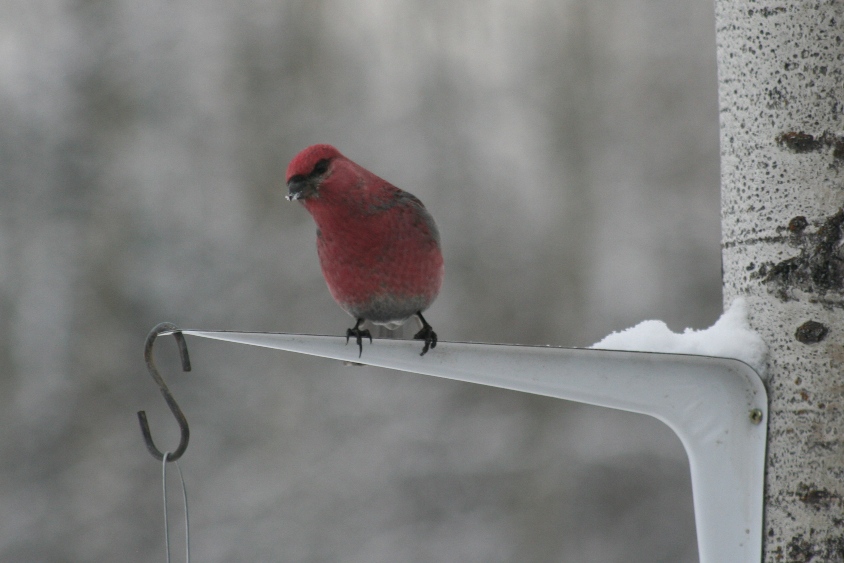 This past summer a flock of Evening Grosbeaks took up residence and we were able to watch the family grow throughout the summer. Observing papa feed a young one almost as big as himself was a real treat.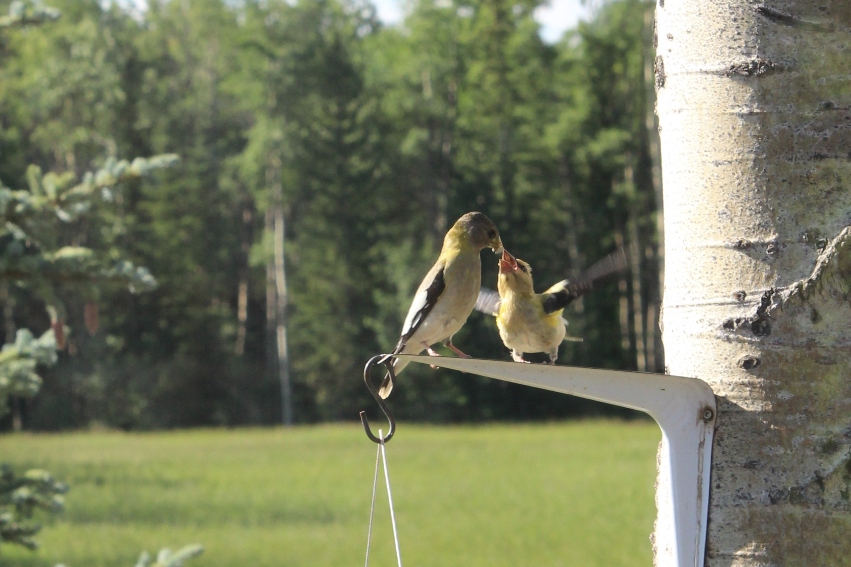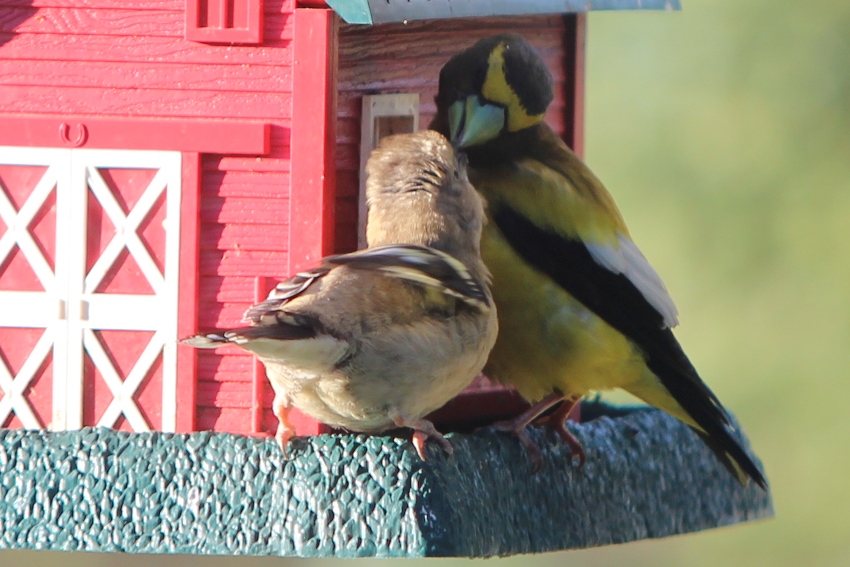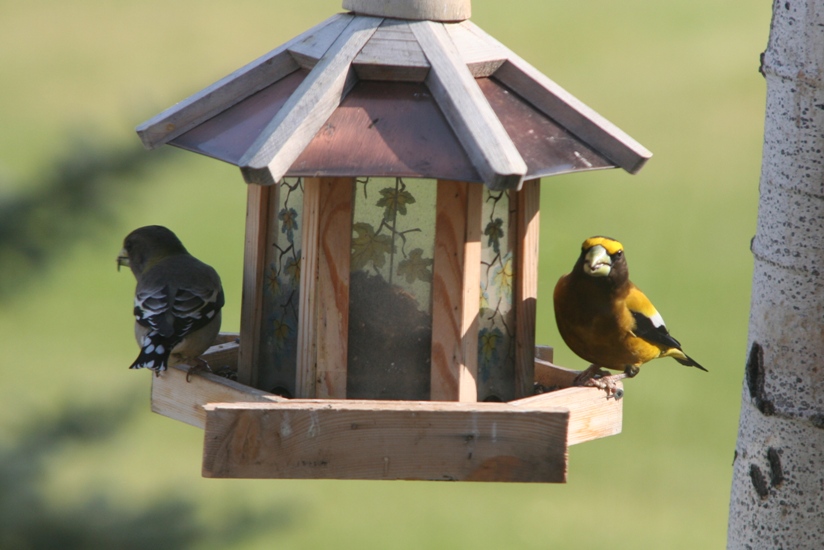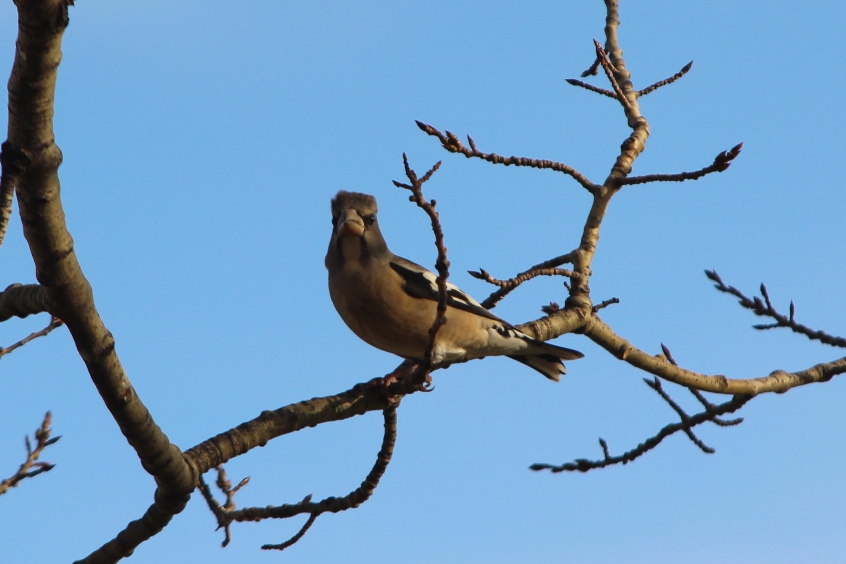 While the presence of a a Blue Jay would send all of the birds scattering, the Evening Grosbeaks didn't seem to mind sharing the food and location with their finch cousins, the Purple Finches and the Pine Siskins.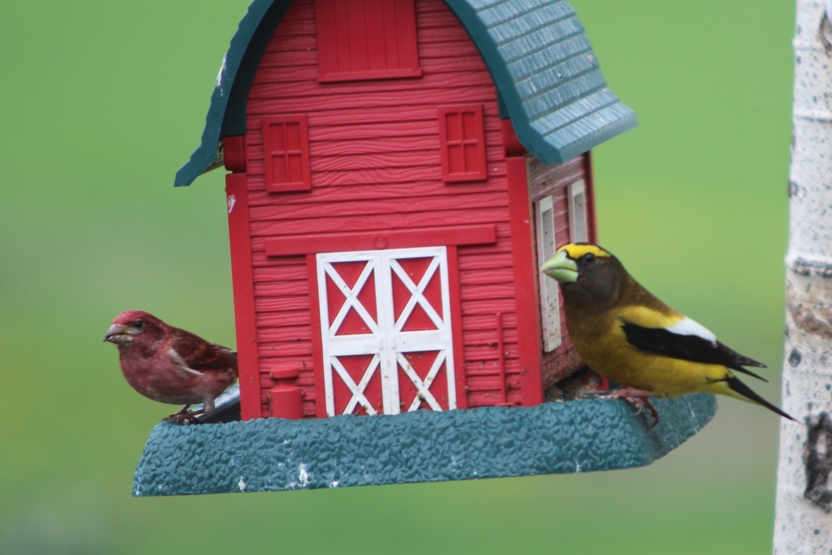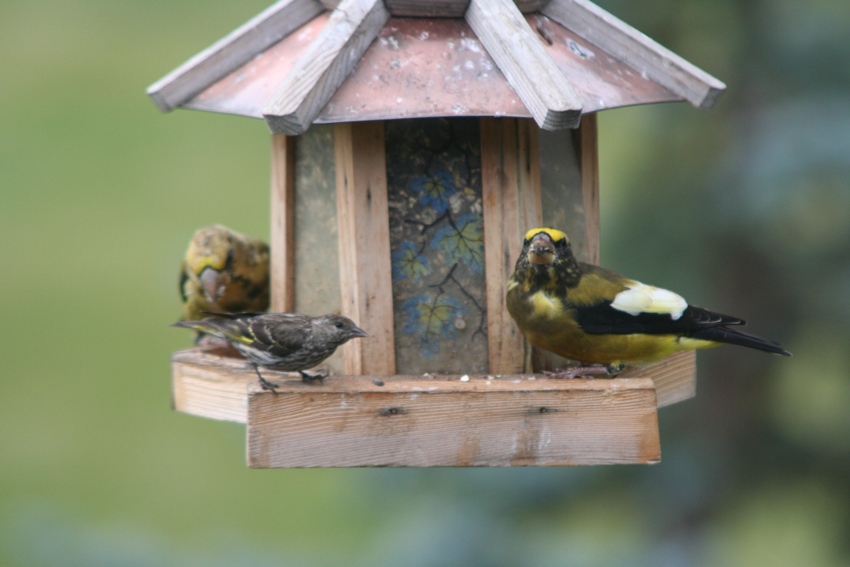 And sometimes we get even more colourful visitors!