Endangered species come in all shapes and sizes, and the Calgary Zoo is launching an innovative conservation project to save one of the most unique owls in the country — the burrowing owl.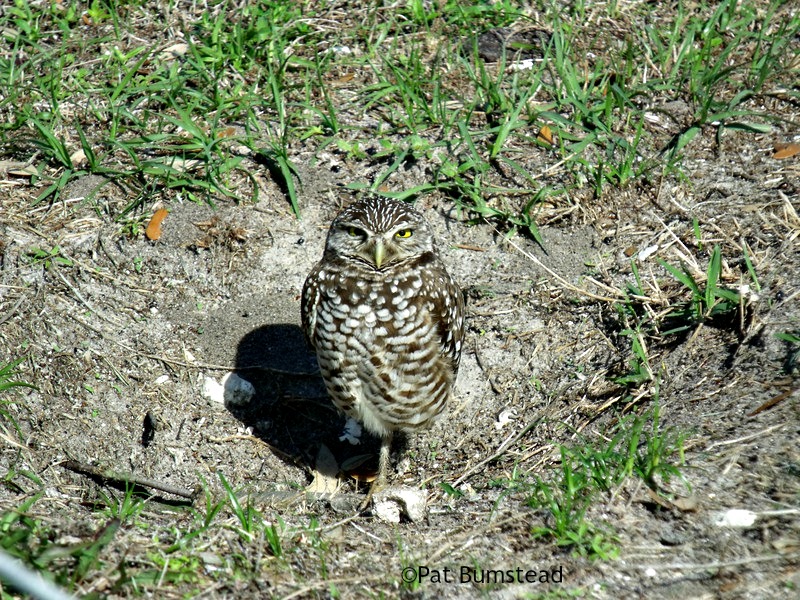 Working in partnership with Environment and Climate Change Canada (ECCC)'s Canadian Wildlife Service (CWS) and Alberta Environment and Parks, this head-starting project will be the first of its kind in Canada. The process involves raising young burrowing owls from the wild into captivity for nine months to increase their overall survival.
"Our team worked side-by-side with federal and provincial field staff to gather 15 of the youngest owlets that may not otherwise survive," says Dr. Axel Moehrenschlager, Director Conservation & Science. "Following an extremely successful first field season, we are very pleased with our progress to date and will continue to prepare for the next phase of the project. I am delighted that our team at the Calgary Zoo is able to lend our expertise to collaborate on such an exciting and ground-breaking project to help provincial wildlife resource managers keep burrowing owls in Alberta."
After being collected in the wild, the owlets — who will grow to be no taller than a pigeon — are being cared for at the zoo's Animal Health Centre before moving to their winter home at the zoo's offsite Conservation Centre. In the spring of 2017, the young owls will be released back into the wild to breed, with their movements tracked using satellite transmitters.
"There is no doubt that Canada's burrowing owls are in trouble. Their main challenge appears to be when they migrate south of our border each year. We believe this innovative idea is the best current option for protecting the owl," stated Dr. Troy Wellicome, Species at Risk Biologist with the CWS.
The youngest owls from each nest seldom survive, especially in years with poor weather and little food. Few of those that survive return to Canada after migrating through the United States to and from their winter habitat in Mexico. This low return rate – whether because the owls die or simply decide not to return to their breeding grounds – appears to be the main problem for the species in Canada. This new head-starting project aims to address this key issue of low return rates for first-year owls.
"The Alberta Government is very excited to be a part of this unique conservation project to potentially save such a vital species in our province. The expertise that all partners share as a team is remarkable and paves the way for success with this important species," says Brandy Downey, Senior Species At Risk Biologist, Alberta Environment And Parks.
Wild populations declined by a staggering 90 per cent in the 1990's and continues to deteriorate. Burrowing owls are listed as Endangered under the federal Species At Risk Act (SARA) due to significant declines across their range in Canada's southern prairies.