This second set of boreal bird pictures comes from Janet Plante, who, with her husband Pete is driving up the Alaska Highway. Janet is my niece, and is making me unbelievably jealous with her photos.
The first picture she sent was a Yellow-rumped Warbler, taken 260 km northwest of Whitehorse, YK, which is about 2,300 km north of Calgary. I had no idea these tiny birds were found that far north.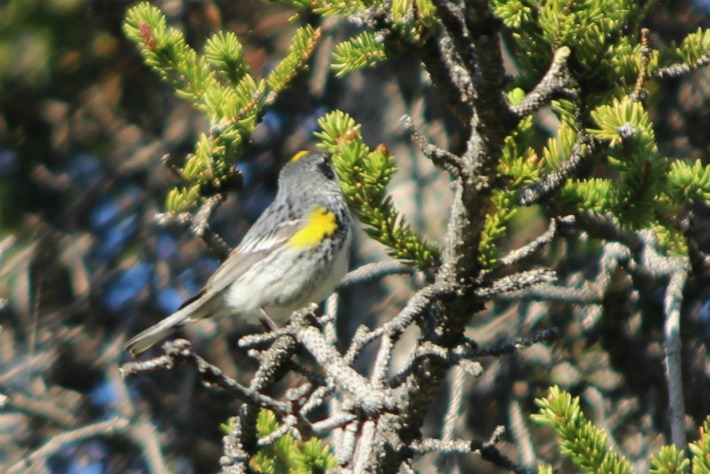 She has also managed to photograph a bird I would love to get on my life list, which I'm guessing is a willow ptarmigan. It's equally likely to be be a rock ptarmigan – I'm not that familiar with these birds-of-four-yearly-plumages. She says "we were on a hike at Moose Creek when we came upon this ptarmigan. She had instructed her little ones to scatter and then had us focus our attention on her as she strutted around. We each had a walking stick and proceeded to hit every second tree to make sure we did not surprise any wildlife. Our only defense against bears was the hope they would be more afraid of us."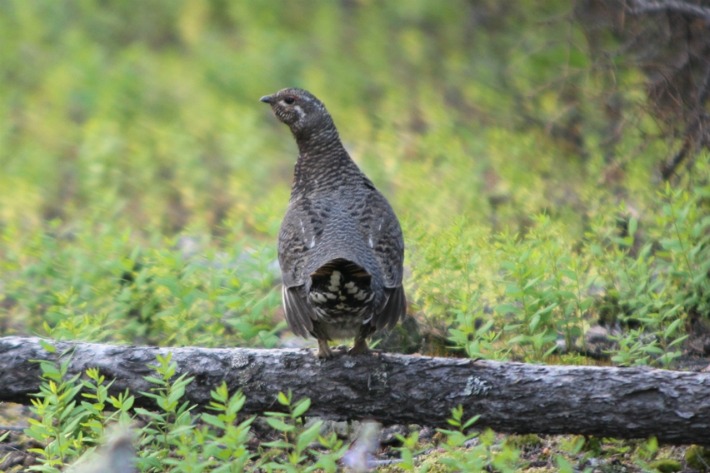 And then she sent pictures of my favorite boreal bird – whiskey jacks, or grey jays.
More northern wildlife sightings from The Yukon.
And yes, I am feeling sorry for myself that I'm not driving up the Alaska Highway…