Recently, my husband and I had occasion to take a prairie drive to a small town south east of Calgary. Having taken this route many times, the camera and binos were on my lap, ready for any snowy owls we might happen across.
We had been on the road for an hour and a half with no luck. Five minutes from our destination, we finally saw our first owl. What a beauty! It was hard to miss this huge bird perched on top of a telephone pole right beside the highway. (The rest of the photos here are cropped, as we didn't get that close).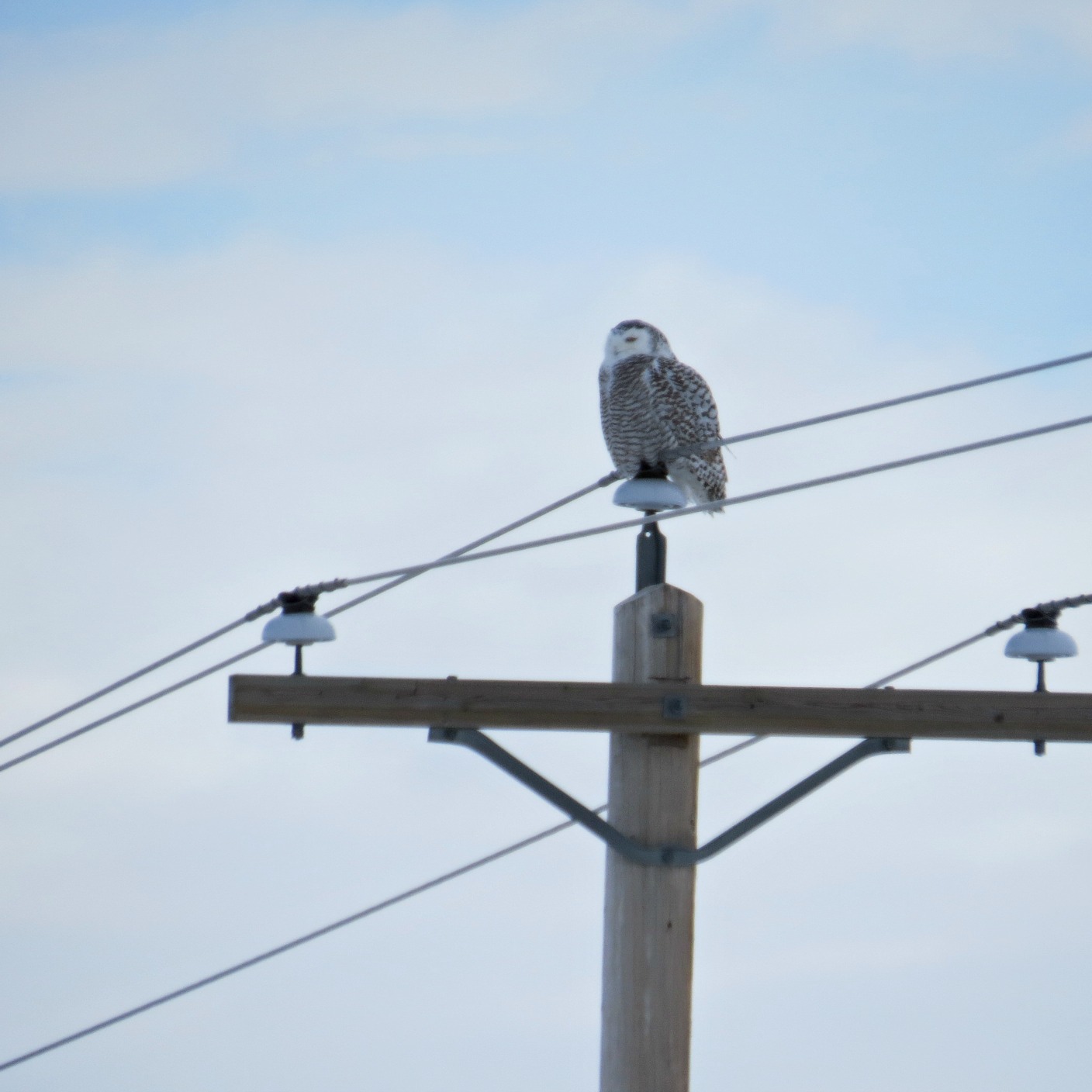 She deigned to give us a brief glance when we stopped.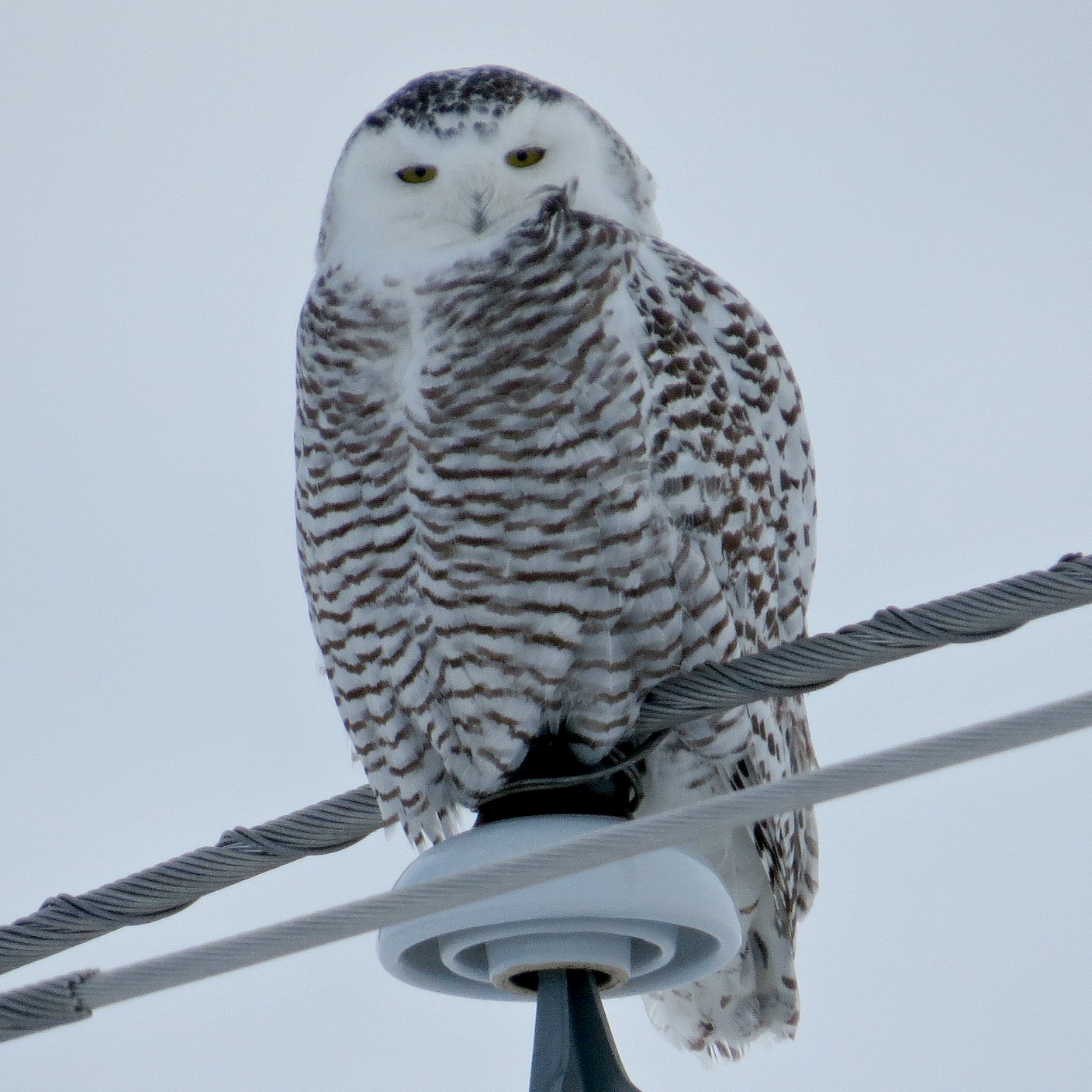 Then she looked behind her…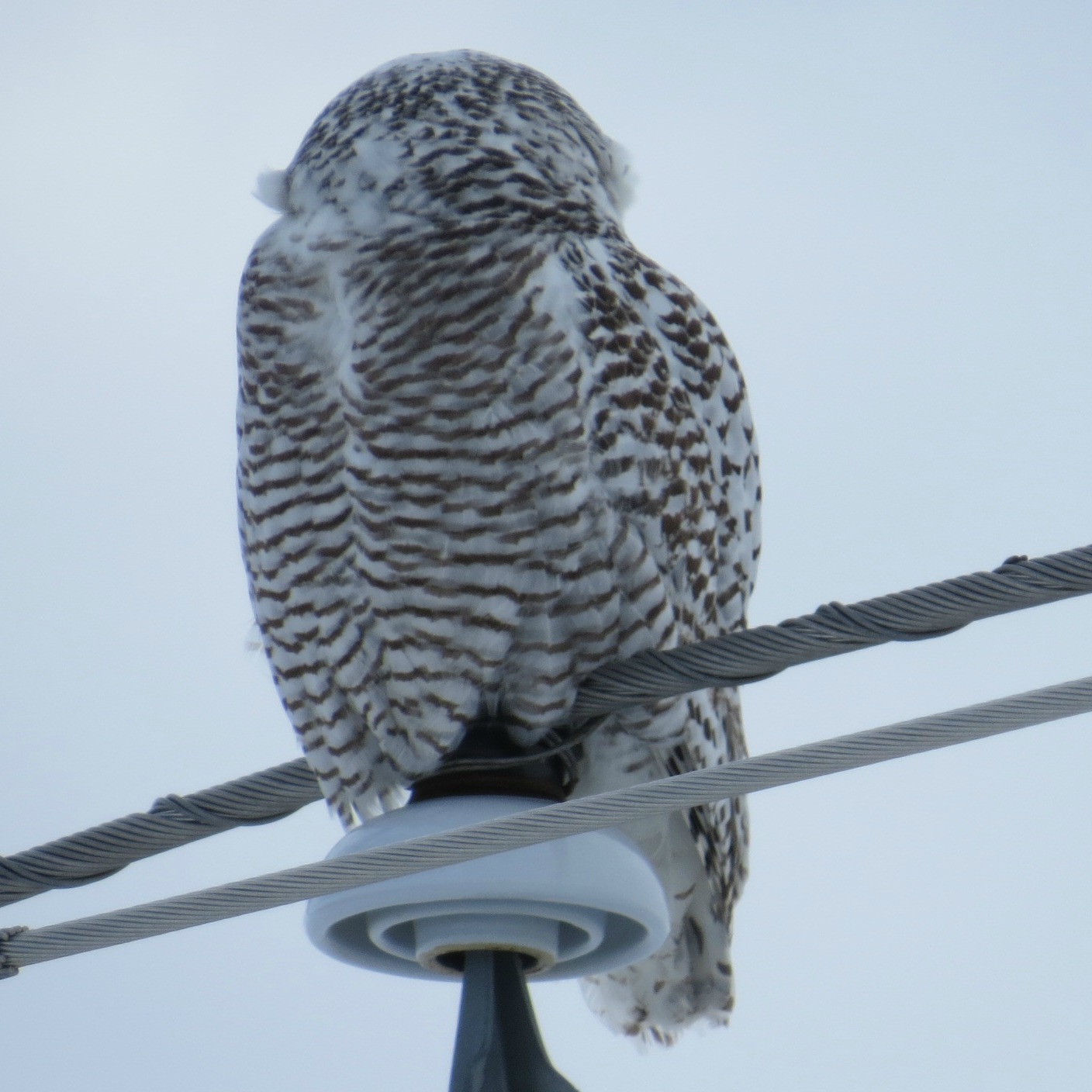 Then over our heads…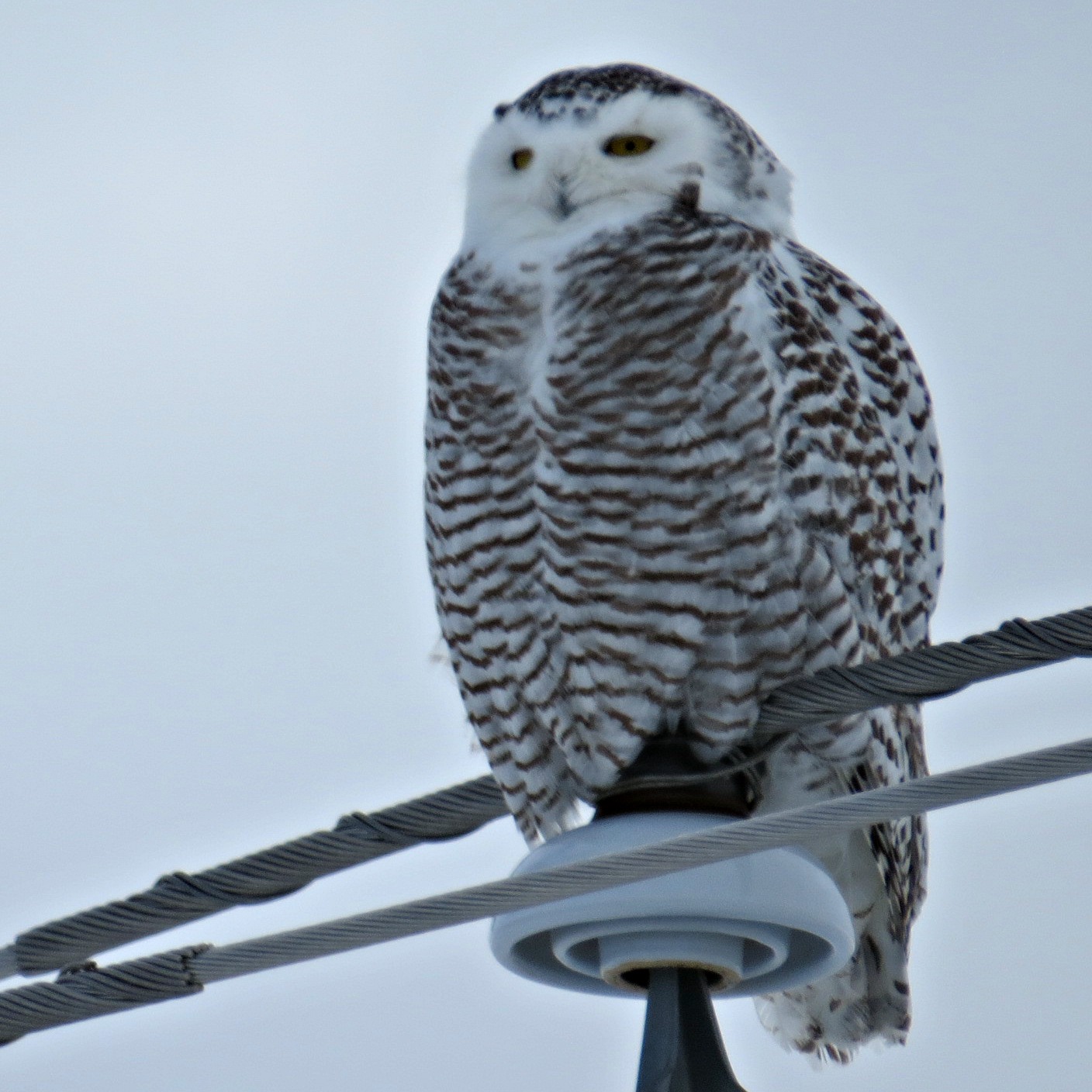 Glanced to the east…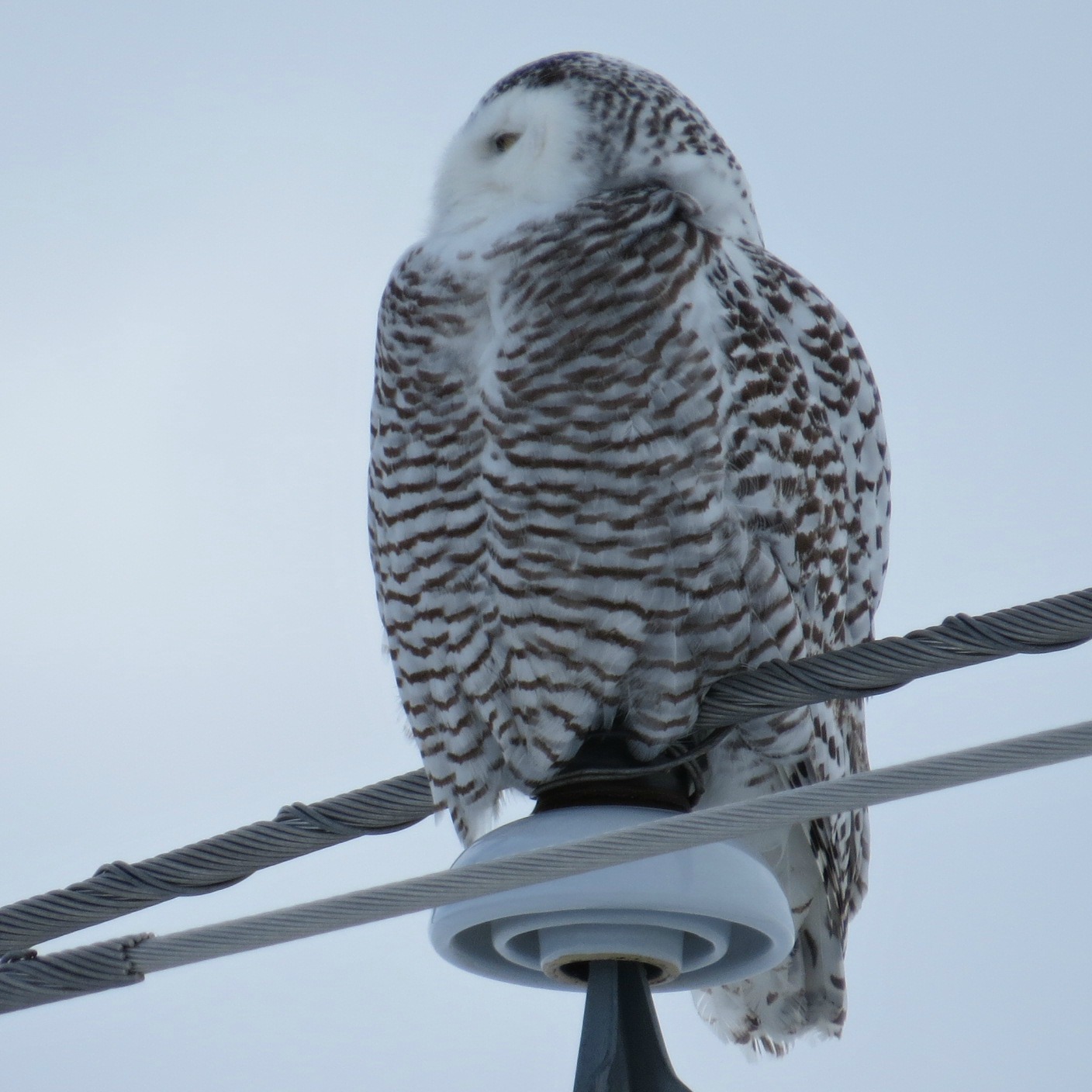 Oh, you're still here.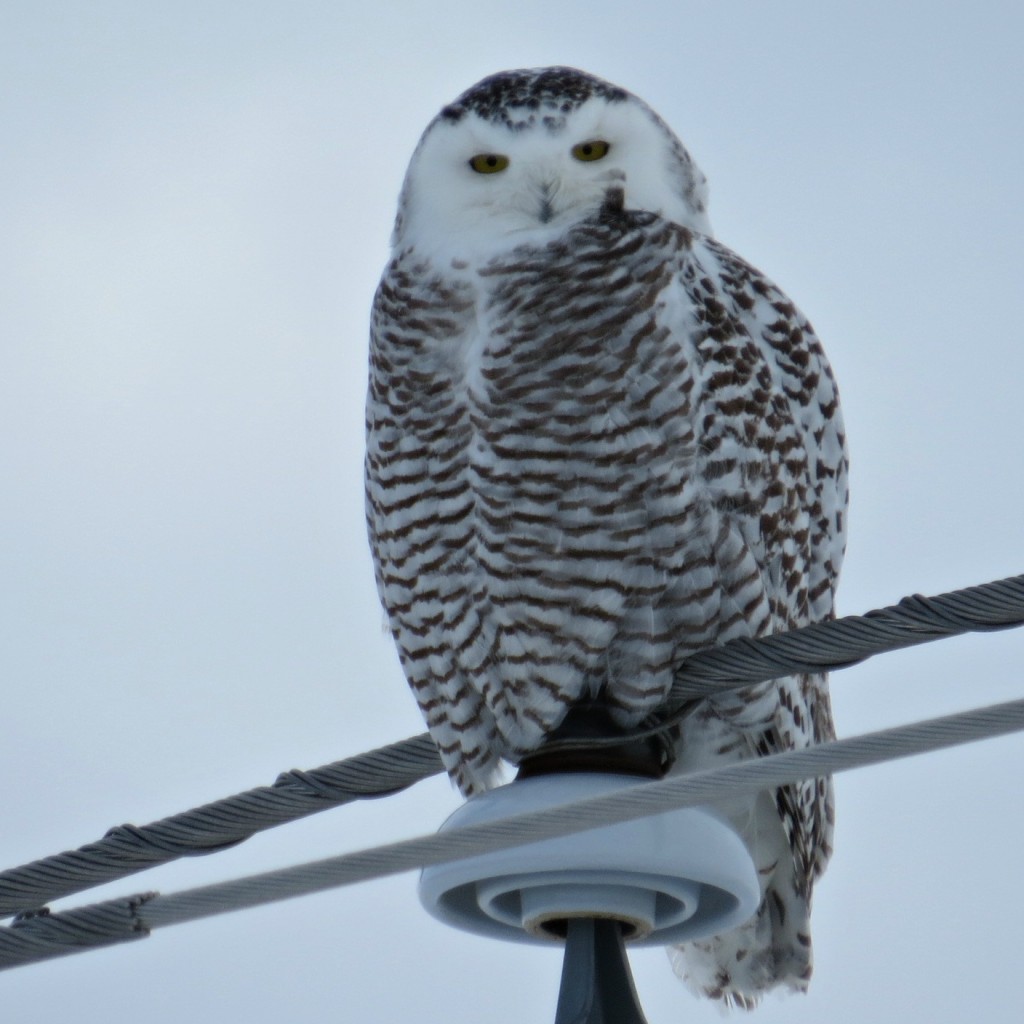 There is nothing like a snowy owl to put you in your place, you insignificant human.  Juvenile owls are little more cautious and harder to approach, but mature owls just don't care. I'm always mentally backing away from their presence, bowing and scraping as I go.
The clouds had departed by the time we made our return trip. Again, it was hard to miss this great white shape on top of another pole. This time it was his royal highness, a mature male.
He gave us a brief glance…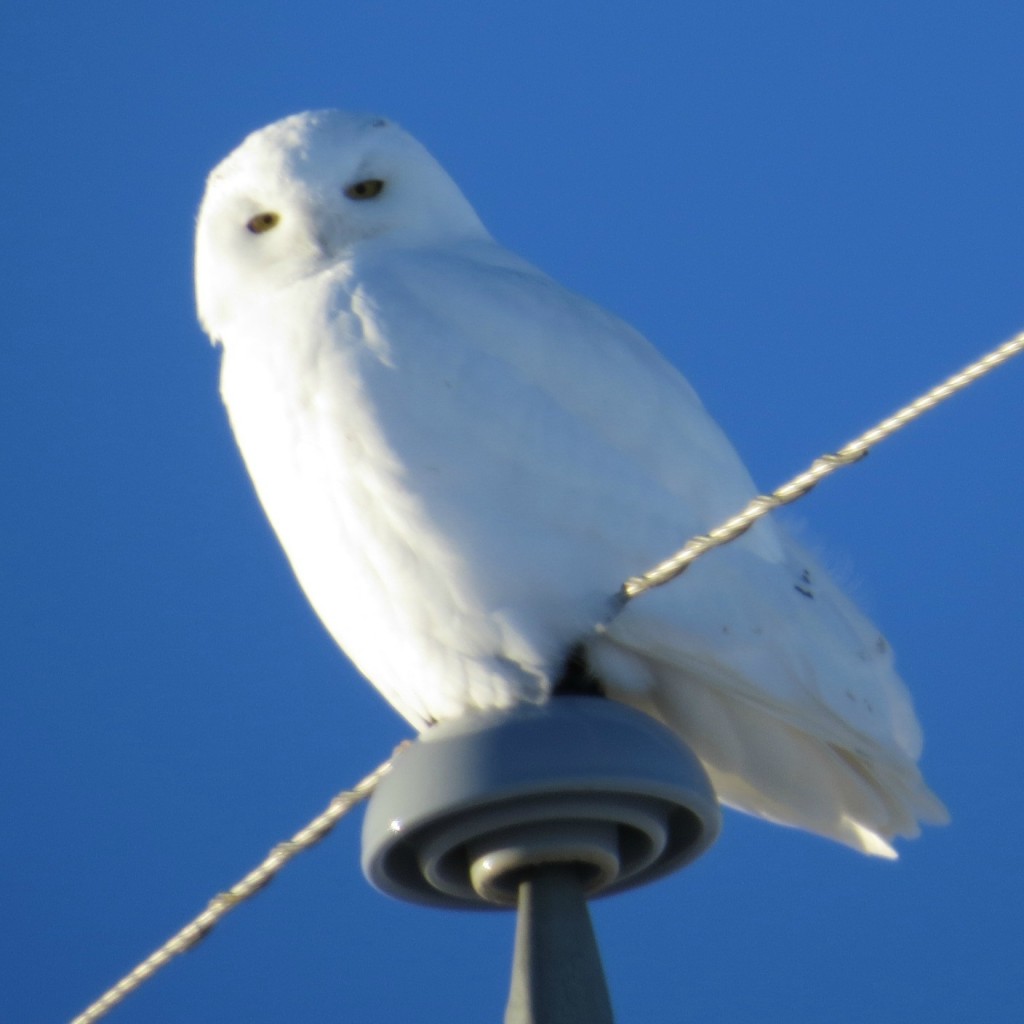 Looked over our heads…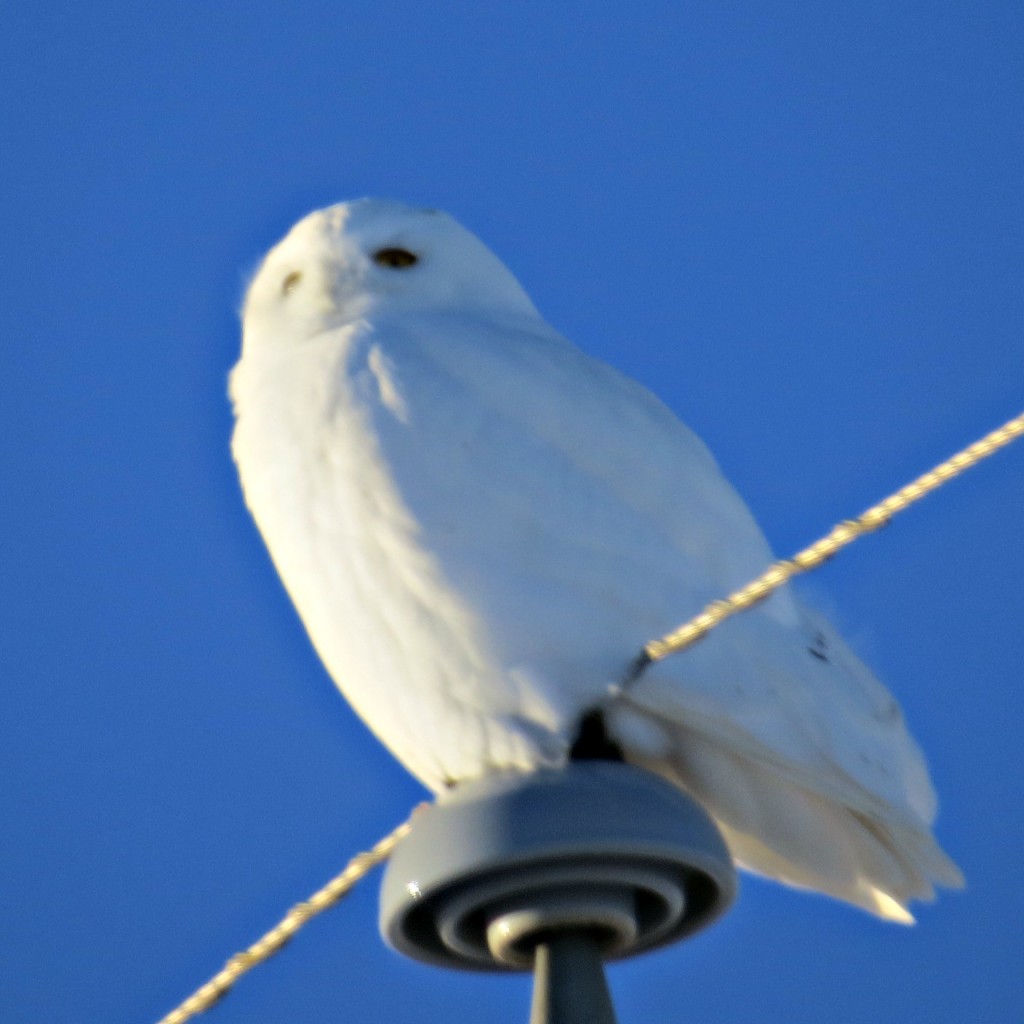 Looked to the east…
Looked behind him…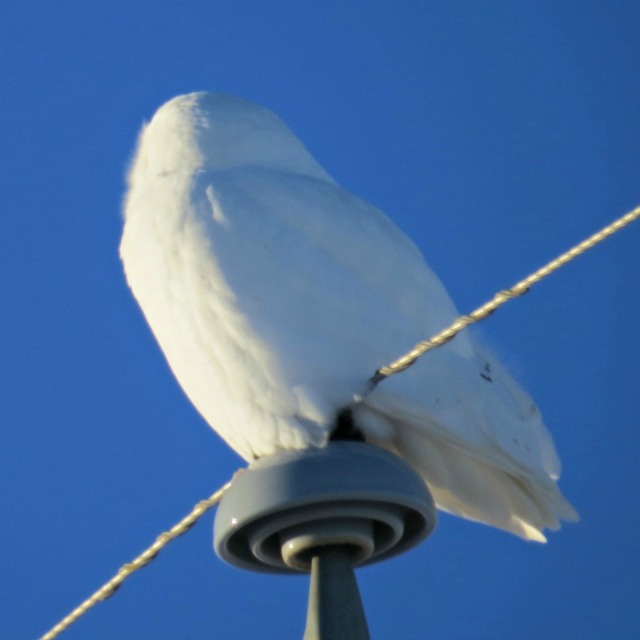 Yeah, yeah. We got the idea. He was still ignoring us when we left.
I have been using the terms male and female to identify these owls. Accepted birding wisdom has always been that females (and juveniles) are streaked, while the males are pure white. Larger means older.
Recently however, a posting on our local listserv has made us all rethink what we thought we knew. Snowy Owls: Age, Sex and Plumage  from the Delaware Valley Ornithological Club (DVOC) cites instances where the accepted rules don't fit. When it comes to snowies, the rule is actually Don't Assume – field identification not certain.
Now all I know for sure is that we saw two gorgeous snowy owls on our trip. And once again, they both managed to make me feel like a blot on their landscape. Consider me put in my place. Again.