Posted by Charlotte Wasylik, aka Prairie Birder,
(I'm very excited to be writing for Bird Canada and will try to make sure I have a post for each month. Thank you again, Pat, for asking me to write for your blog.)
"There is no word for art. We say it is to transfer something from the real to the unreal. I am an owl, and I am a happy owl. I like to make people happy and everything happy. I am the light of happiness and I am a dancing owl."
Kenojuak Ashevak quoted in Landmarks of Canadian Art, 1978
Celebrated Inuk artist, Kenojuak Ashevak, known for her stylized drawings and painting of Arctic animals including many birds, died earlier this week at the age of 85. She has been called one of Canada's greatest artists and was a role model to several generations of artists in the North.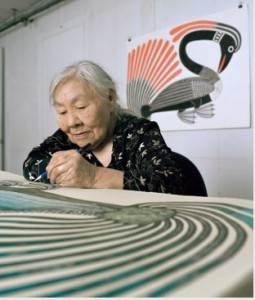 The National Gallery of Canada has 50 of her works, including the original drawing for "Enchanted Owl" (below) which was commemorated on Canadian postage stamp. 

Even if you aren't familiar with her name, you have probably seen a number of her works, especially her bird prints.
Kenojuak Ahsevak came to greater public in attention after the 1963 National Film Board documentary short by John Feeney about her and her art. You can watch the film free online at the NFB website here. The film was nominated for an Academy Award that year for documentary short subject.
Also very interesting is Peter Mansbridge's 2005 CBC interview with the artist.
"Enchanted Owl",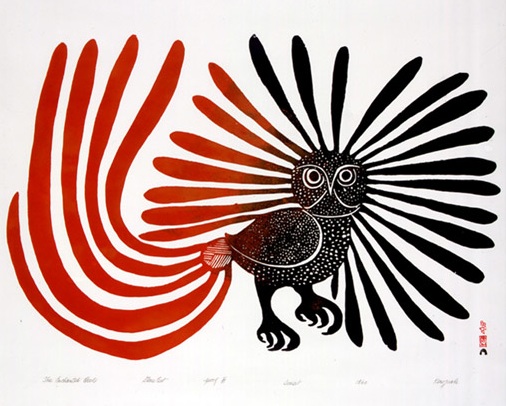 "Gulls and Ravens",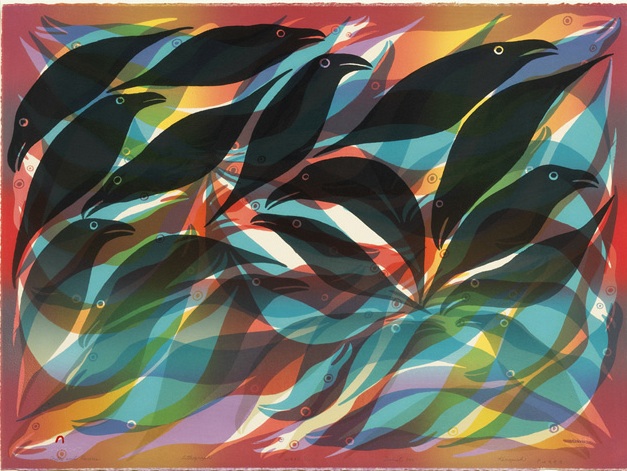 "The Owl",